Hello. Thankyou for taking the time and showing an interest in purchasing an item from us.. 
Buying Football Memorabilia online can some times be a bit of a minefield, never fully knowing if it's a reproduction, We at Match Worn Football have Decades of experience, and building some great resources and contacts 
All our items come with a 14 day, 100% money back Guarantee, all items will be sent out with a receipt and a short letter from us stating the legitimacy and provenance of your purchase. 
Below are just a few examples of the match shirts we have dealt with and passed on to customers.. 




MWFSGR84871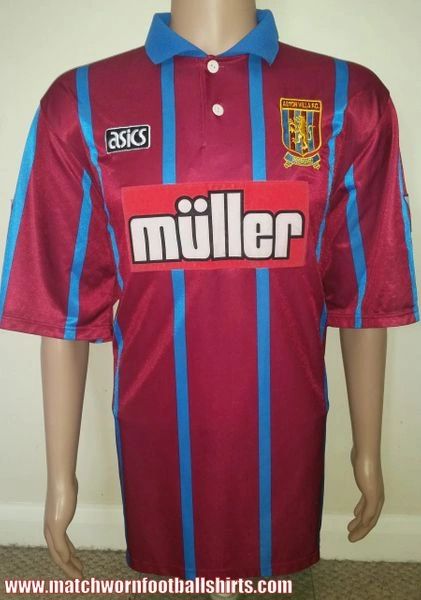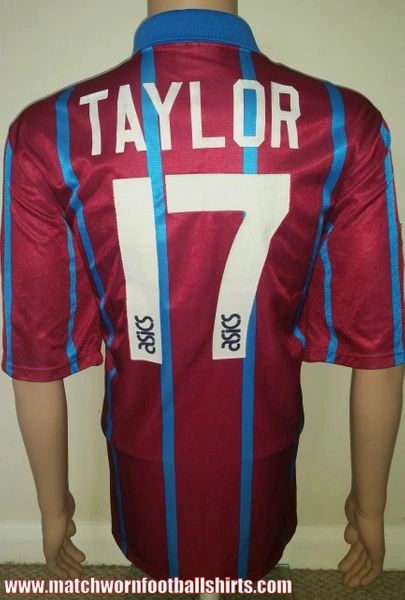 MWFSAV1986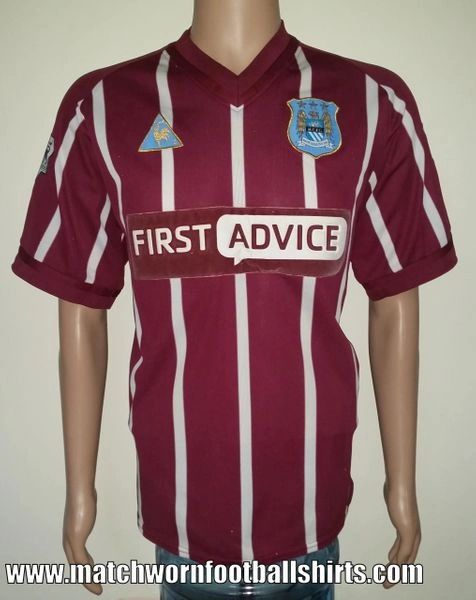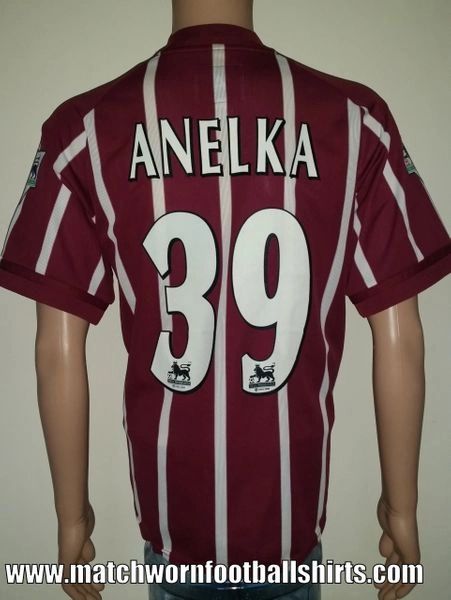 MWFS1985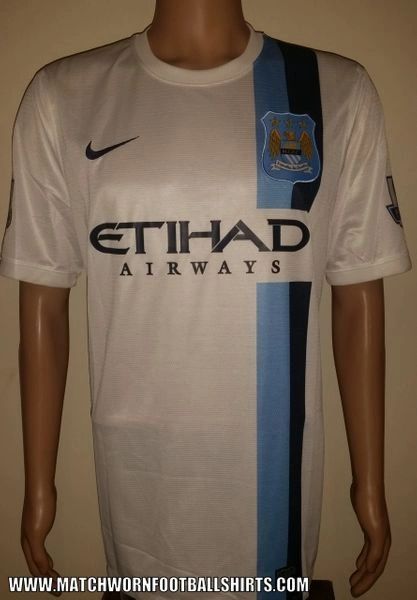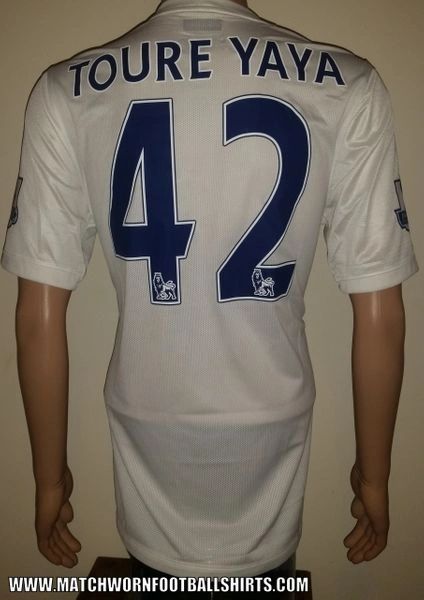 MWFS1984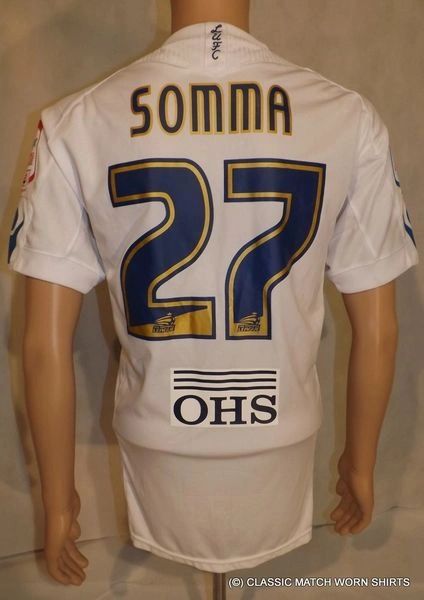 MWFS1983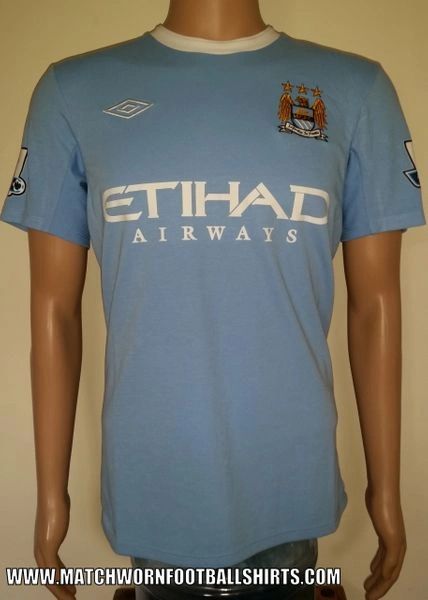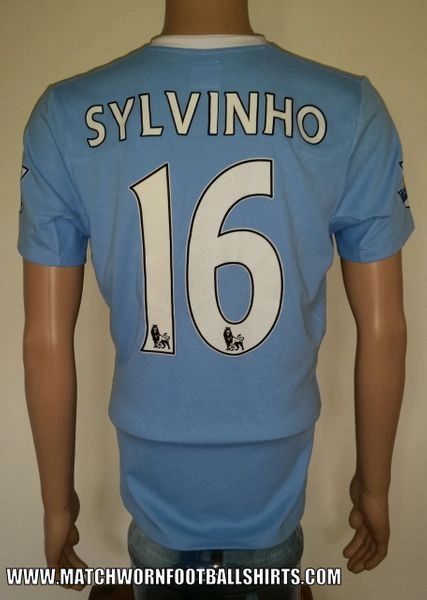 MWFS1982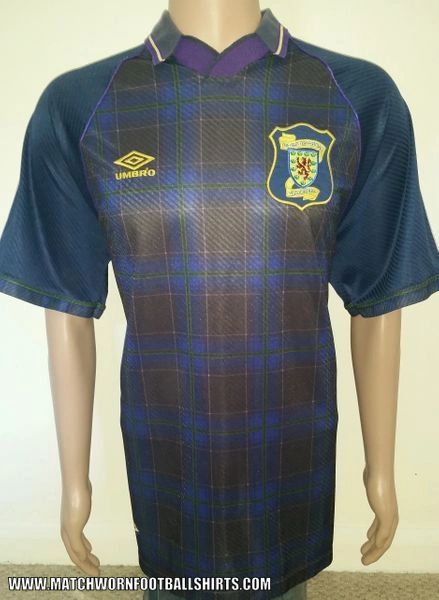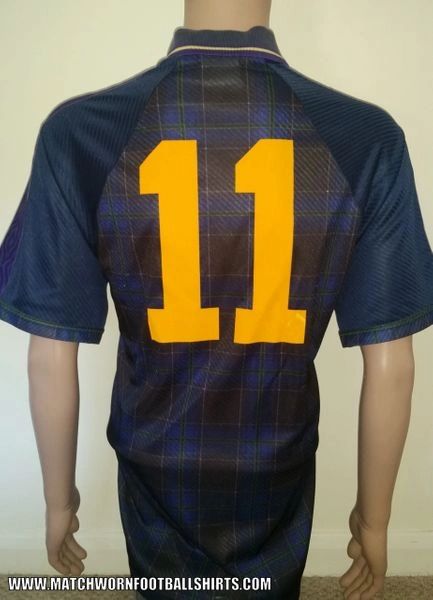 MWFS1981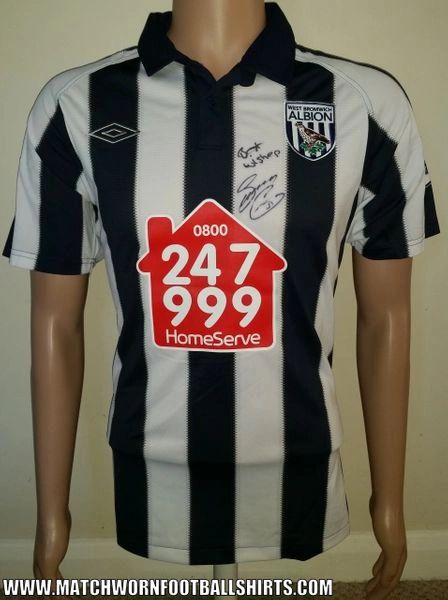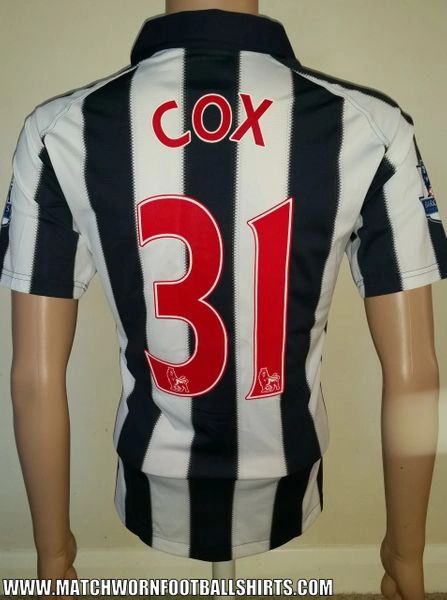 MWFS1980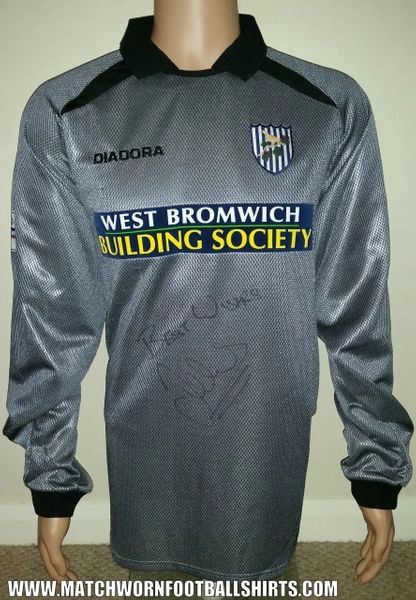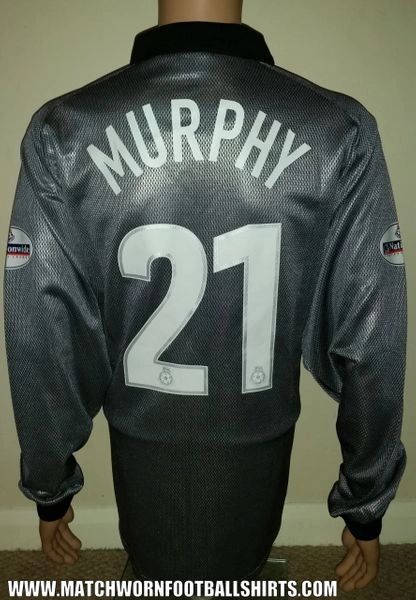 MWFS1979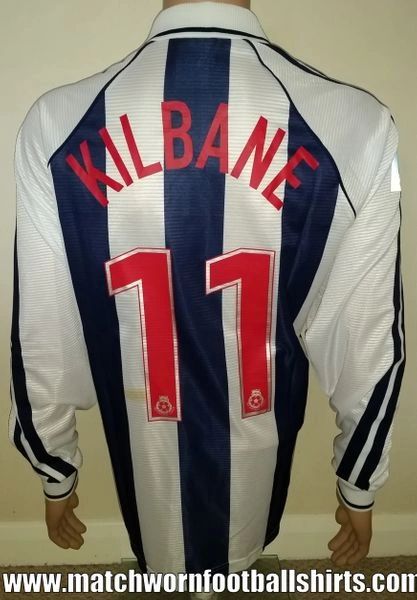 MWFS1978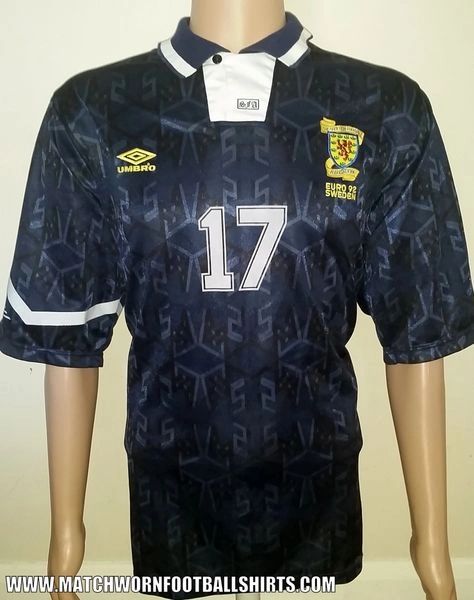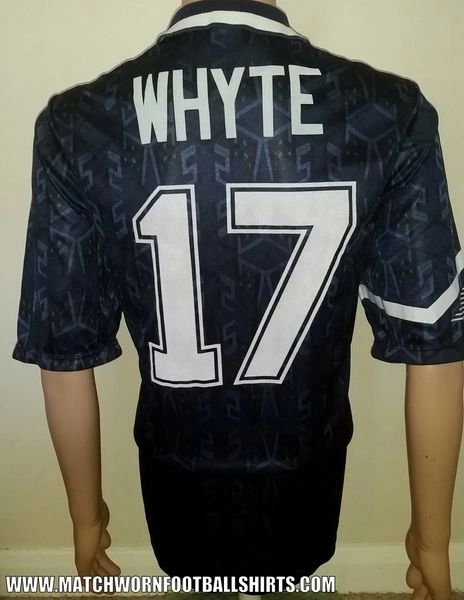 MWFS1977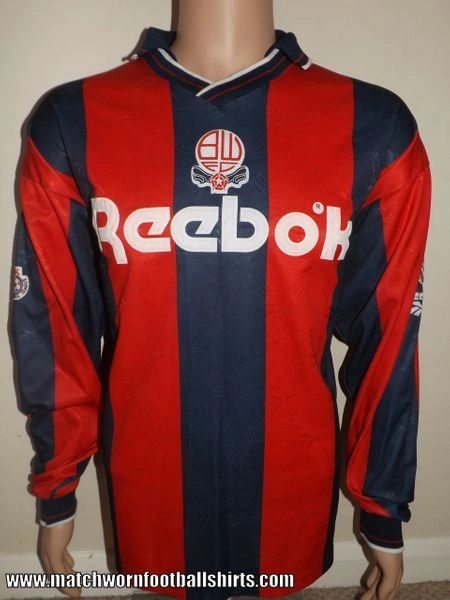 MWFS1976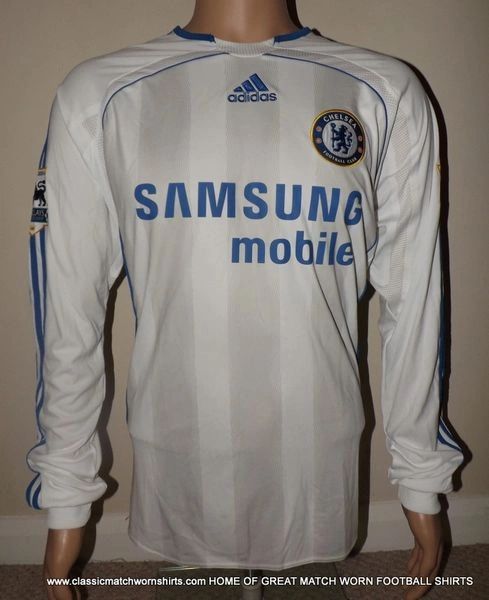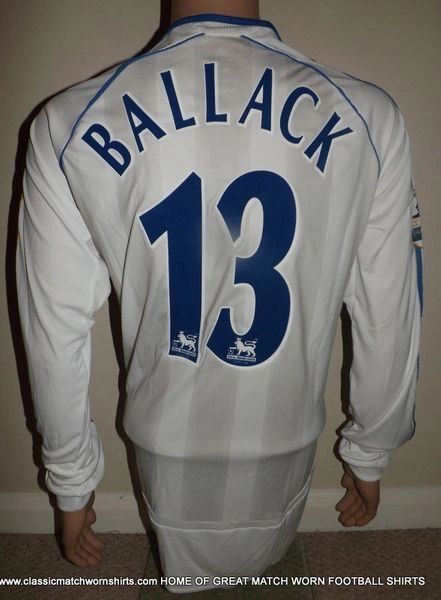 MWFS1975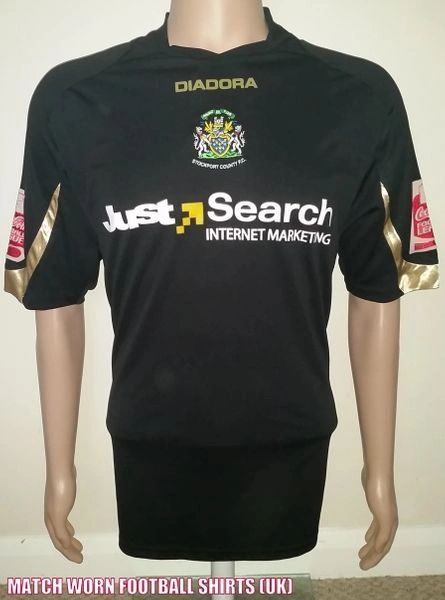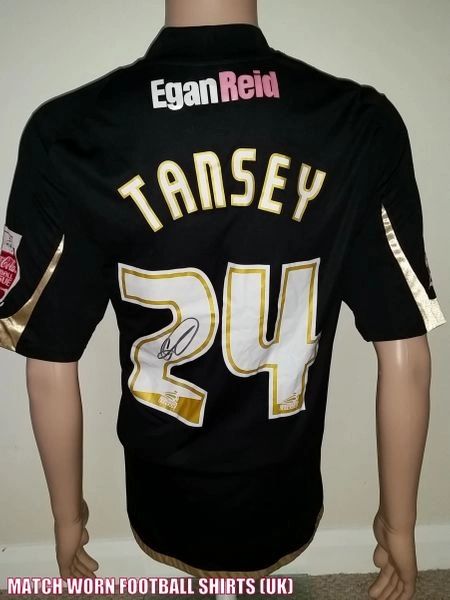 MWFS1974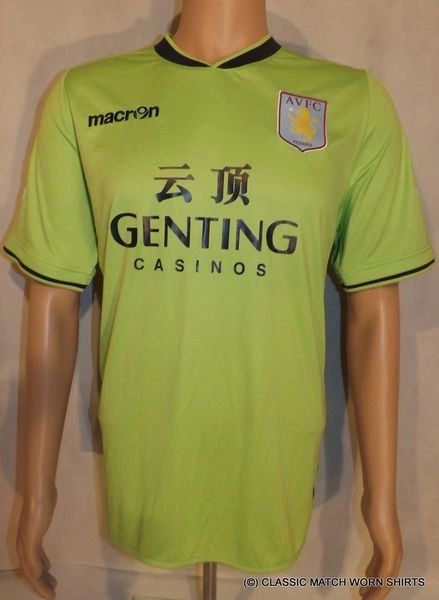 MWFS1973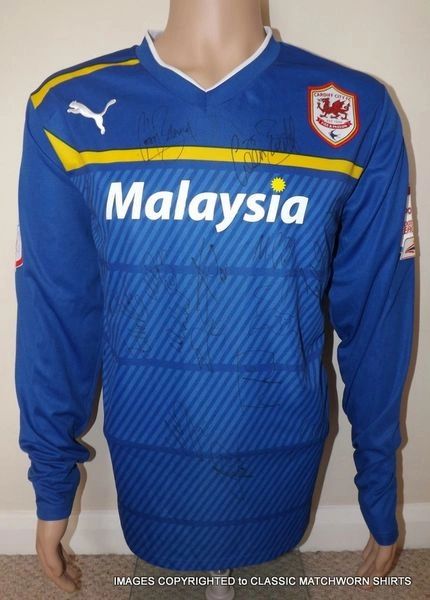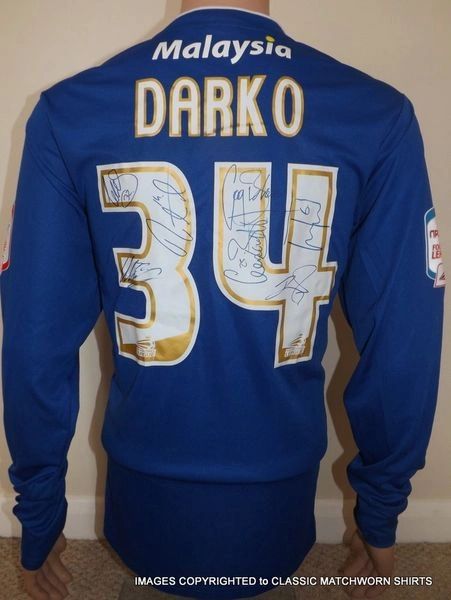 MWFS1972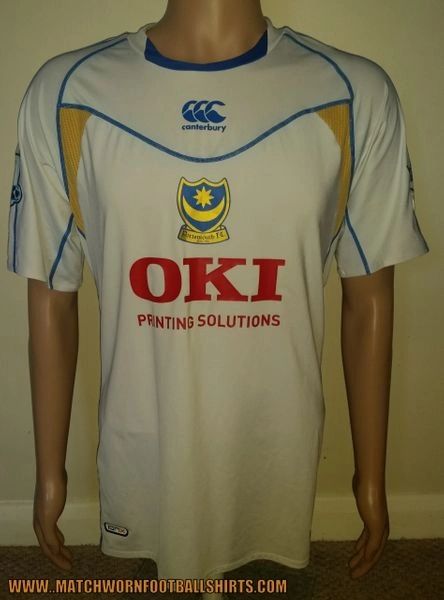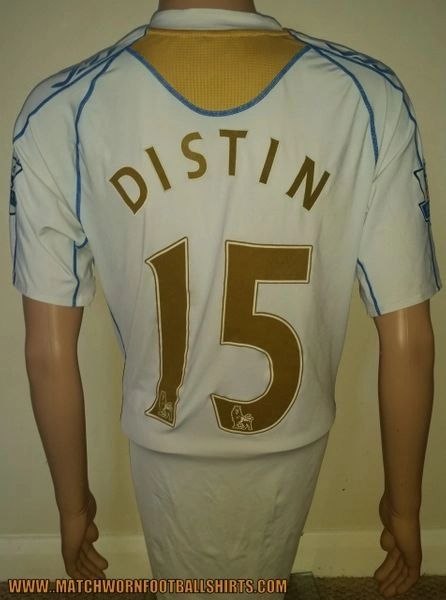 MWFS1971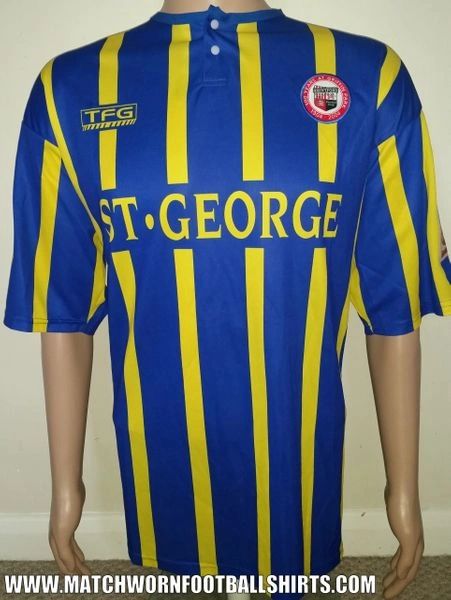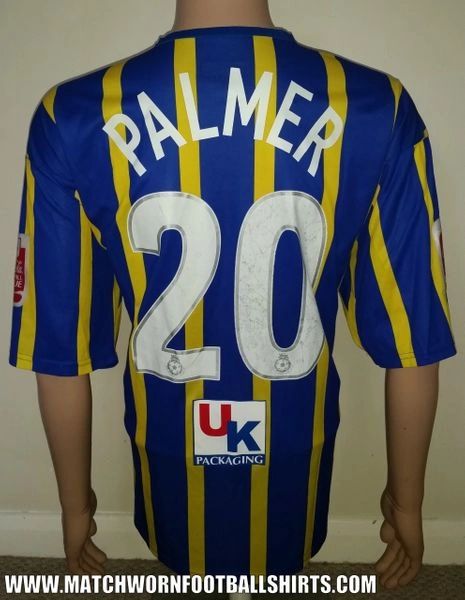 MWFS1970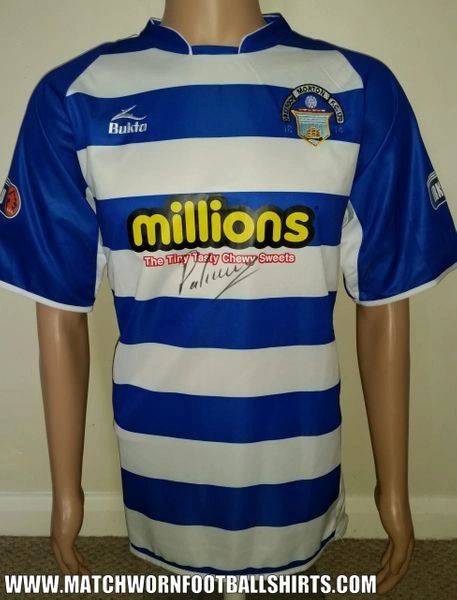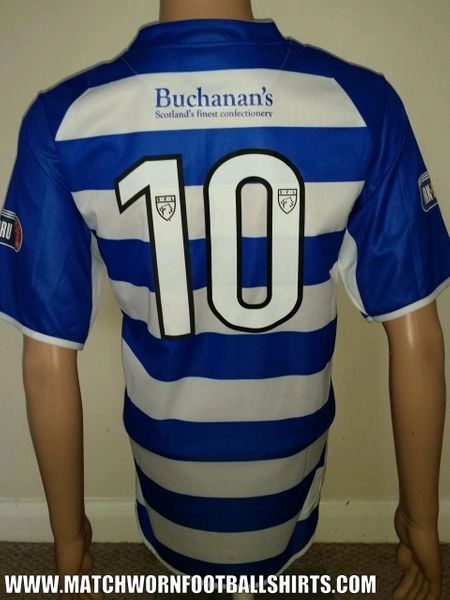 MWFS1969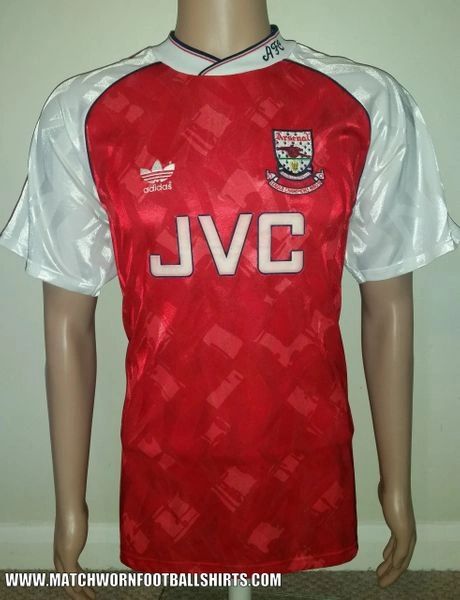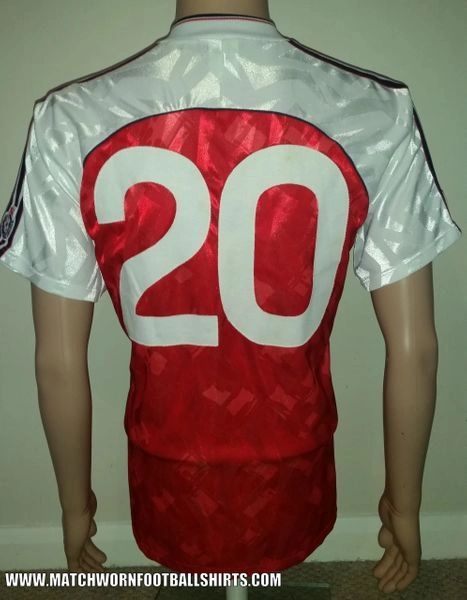 MWFS1968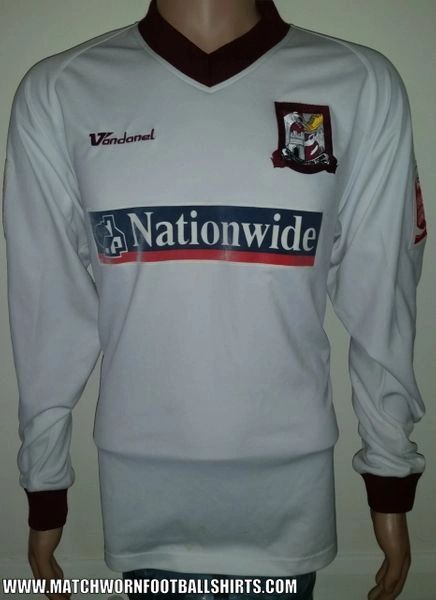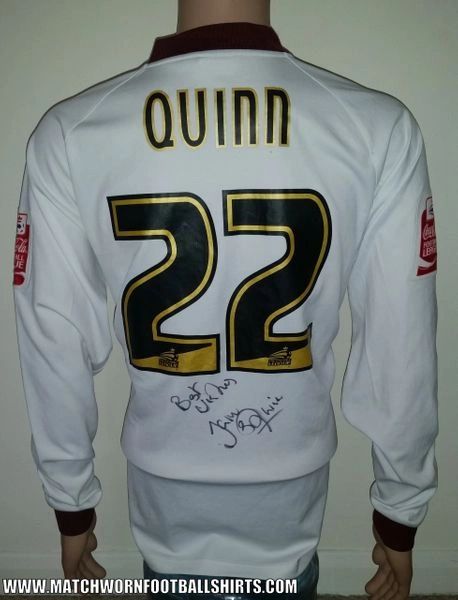 MWFS1967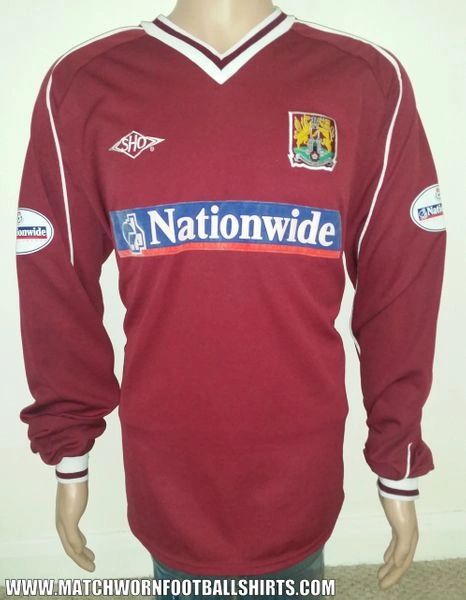 MWFS1966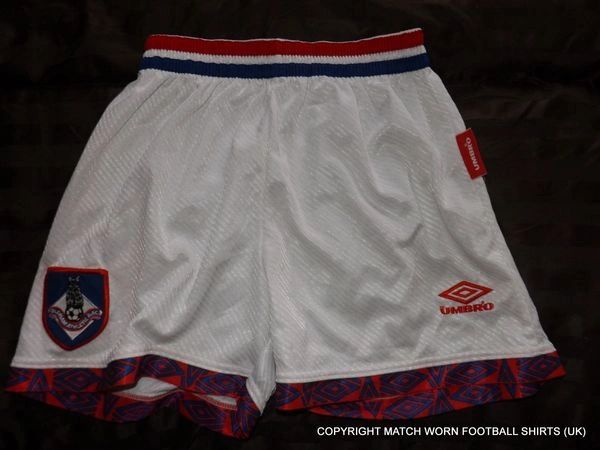 MWFS1965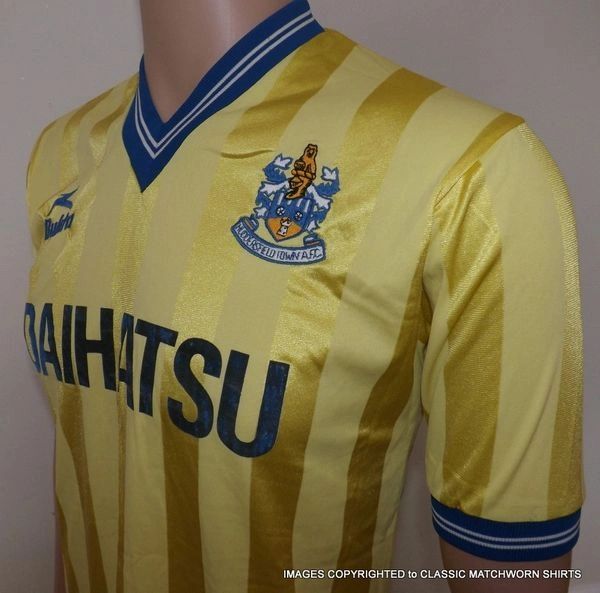 MWFS1964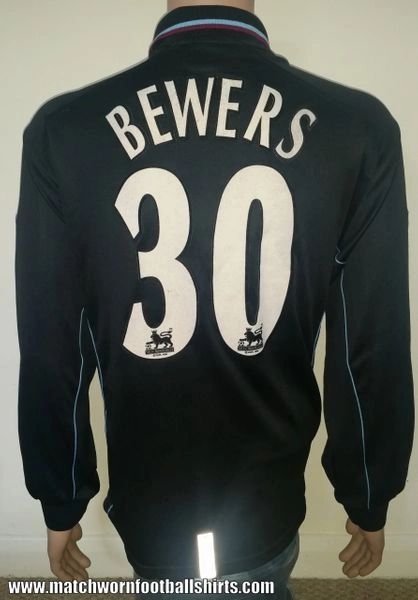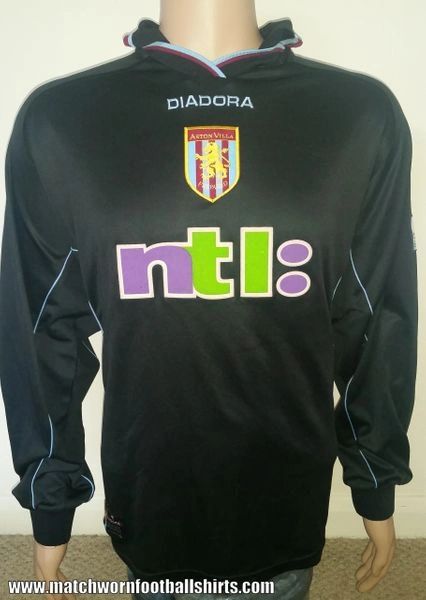 MWFS1963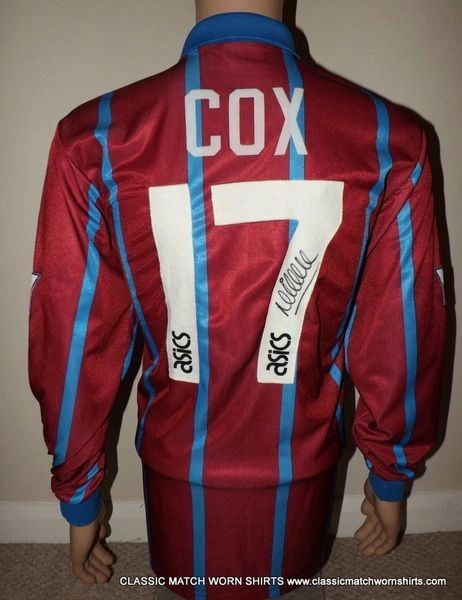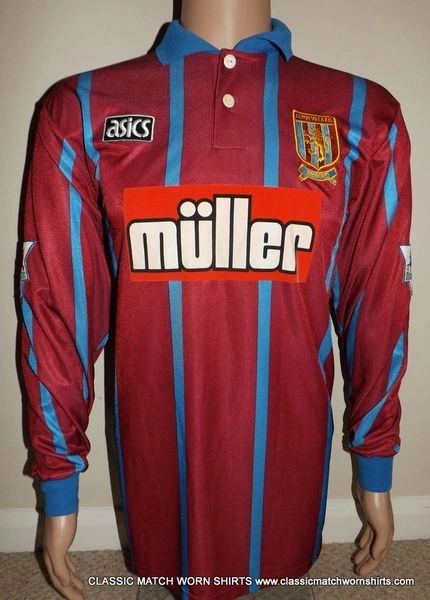 MWFS1962
MWFS1961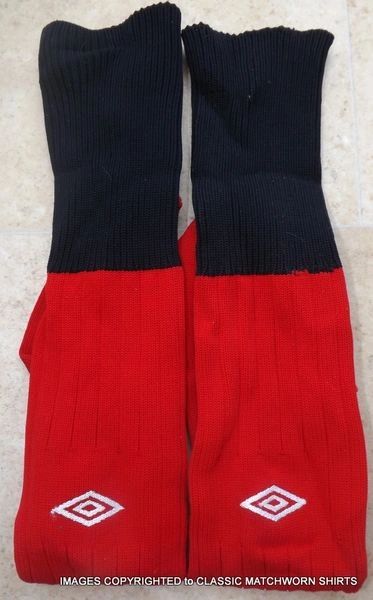 MWFS1960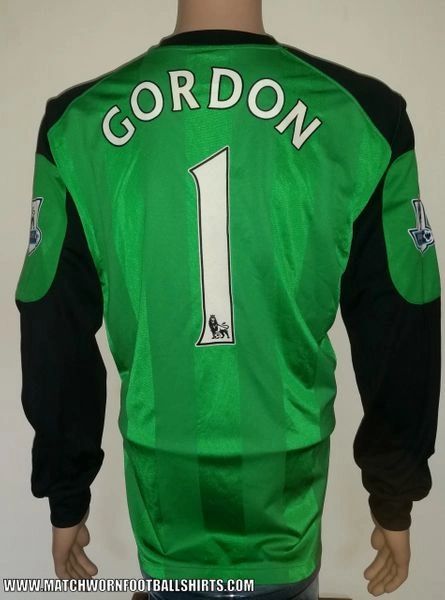 MWFS1959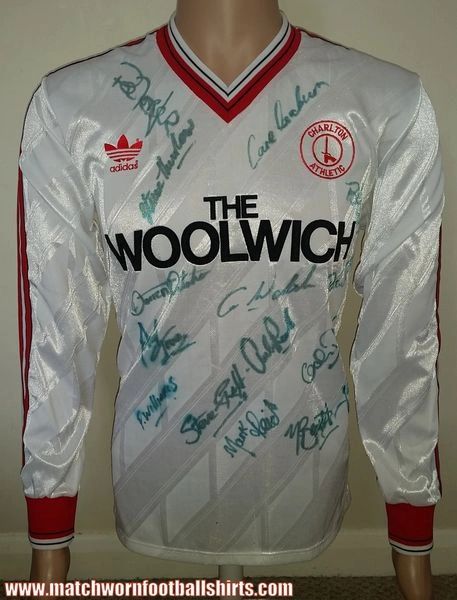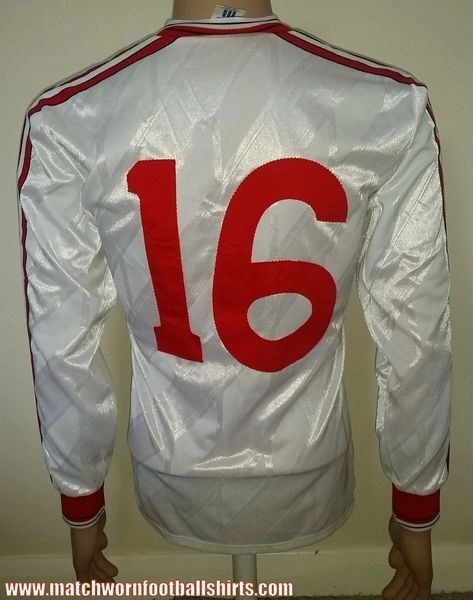 MWFS1958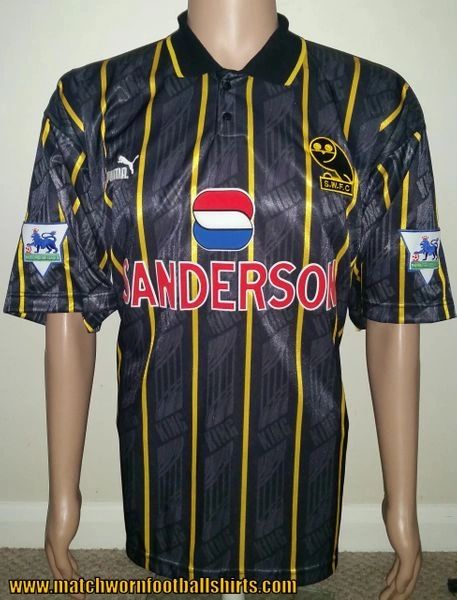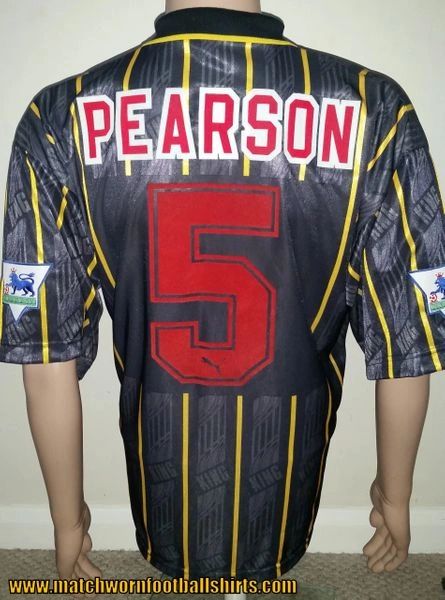 MWFS1957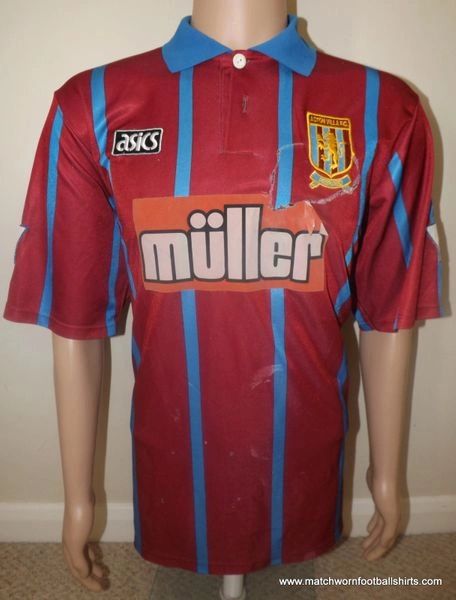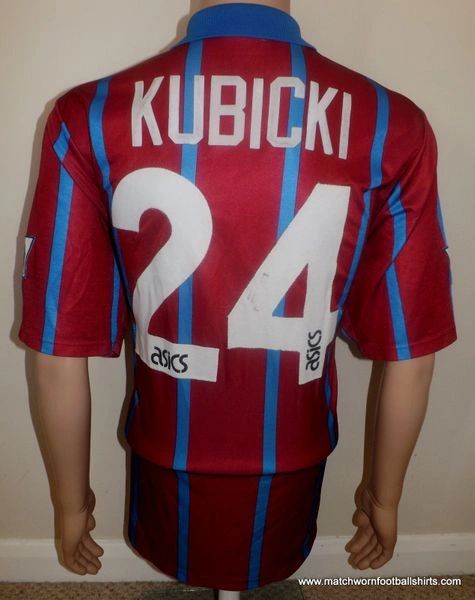 MWFS1956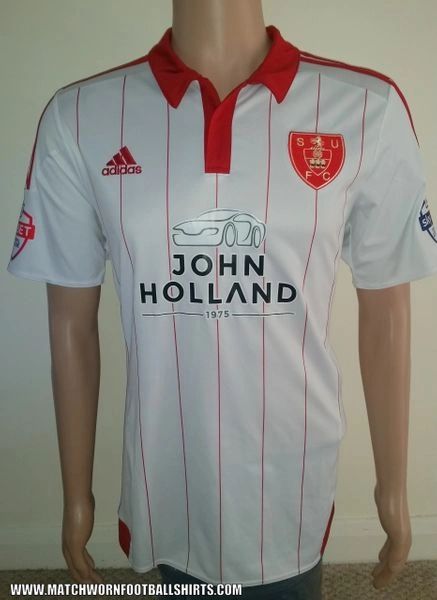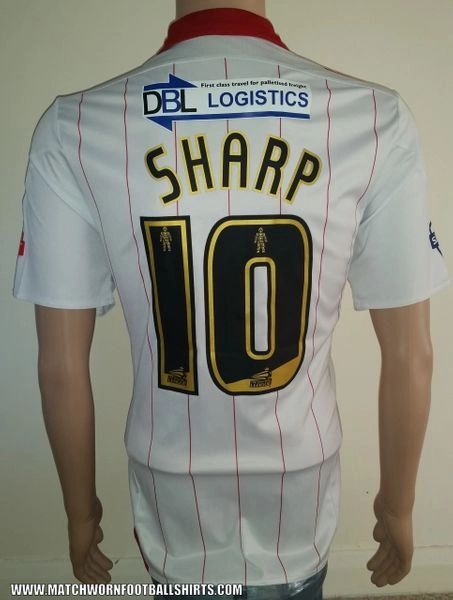 MWFS1955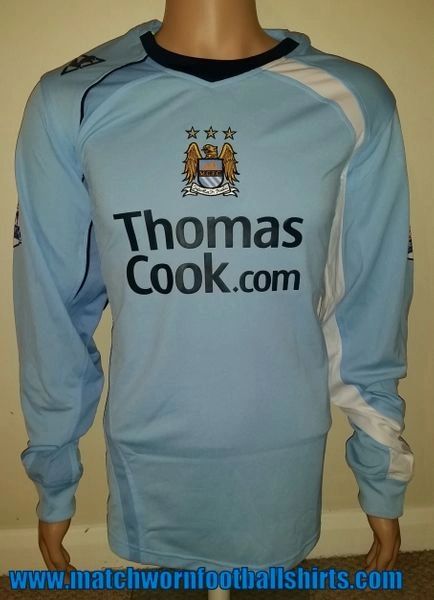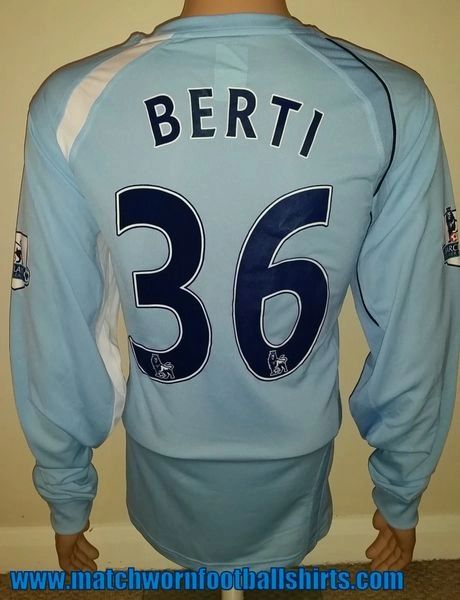 MWFS1954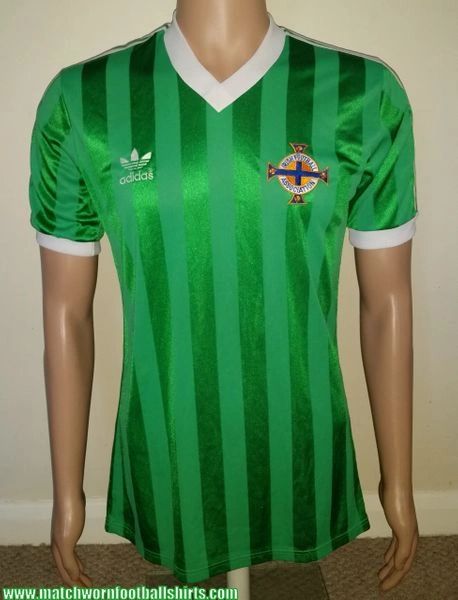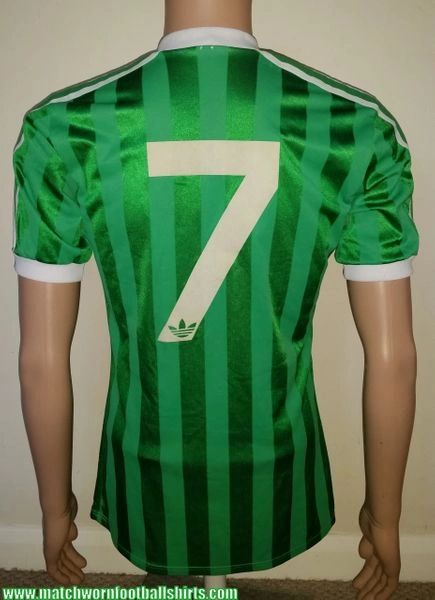 MWFS1953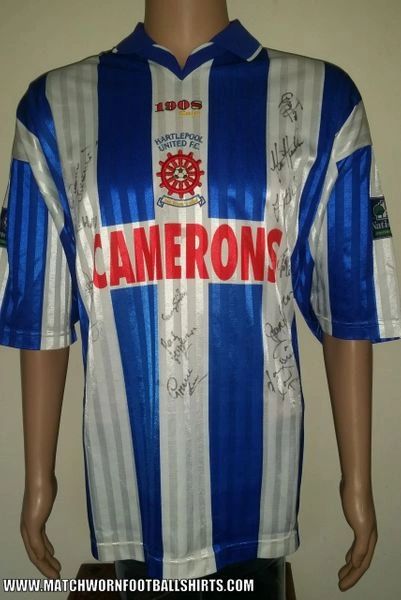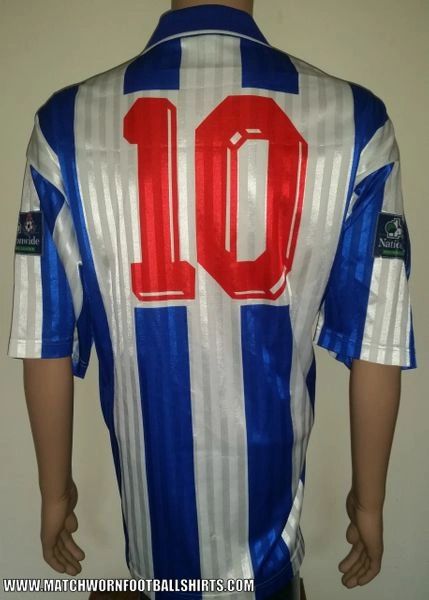 MWFS1952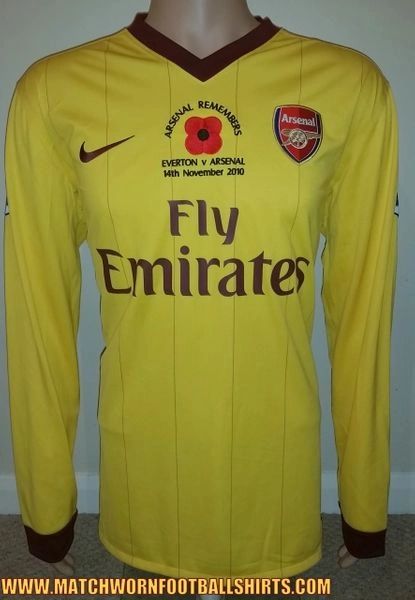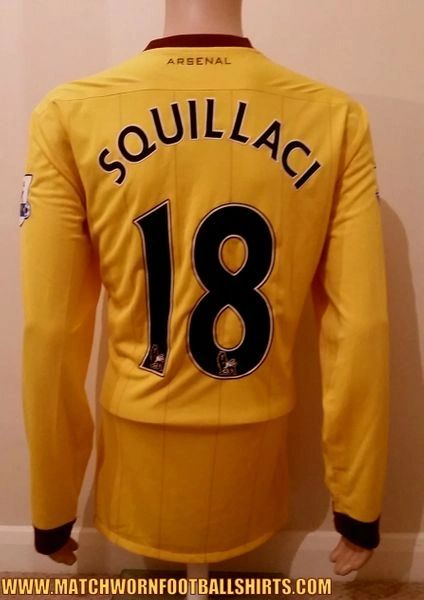 MWFS1951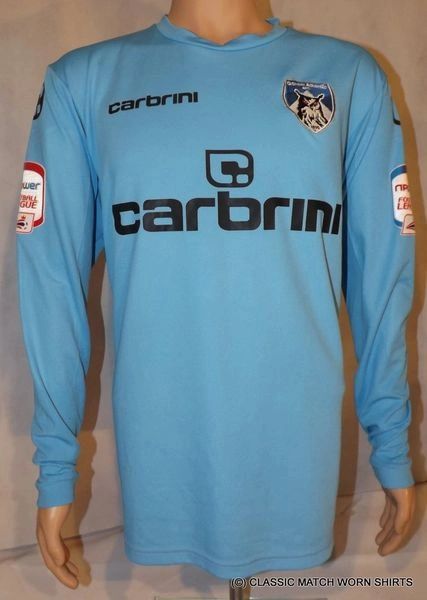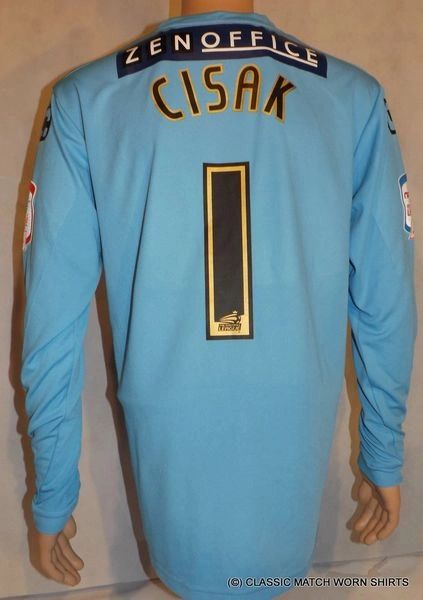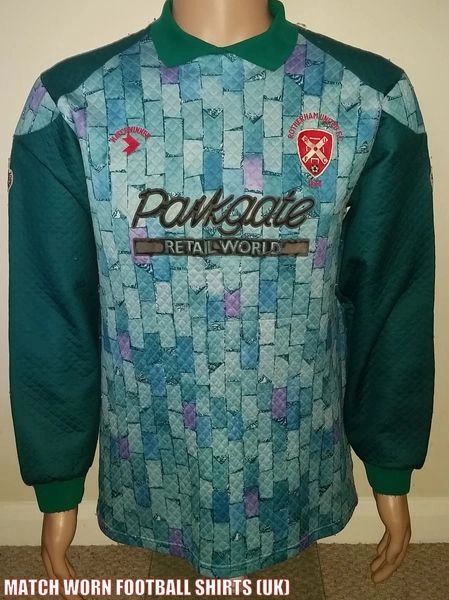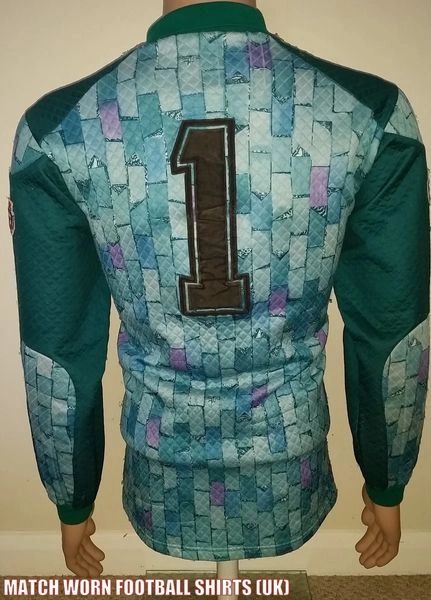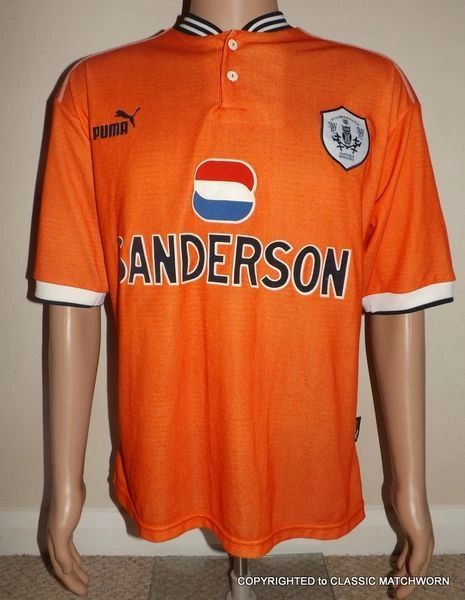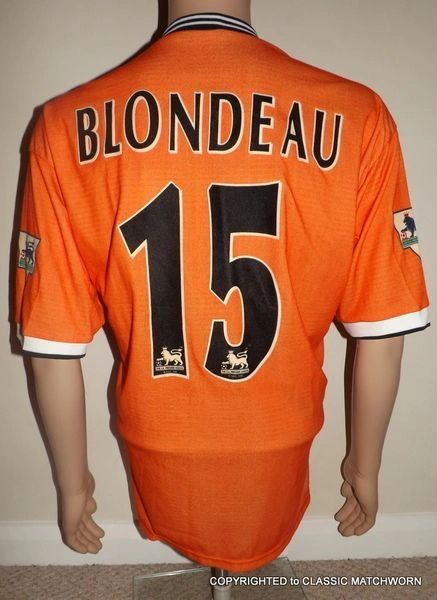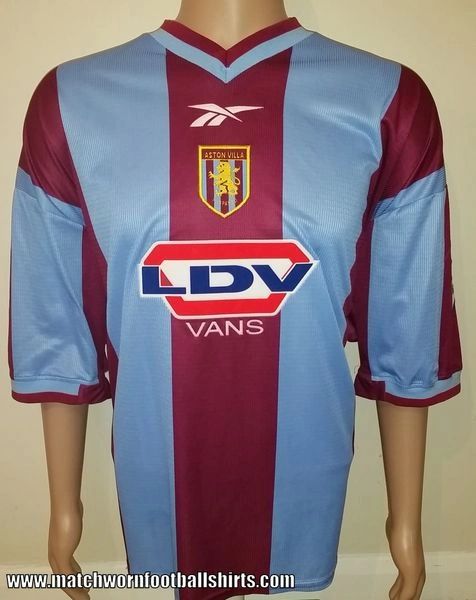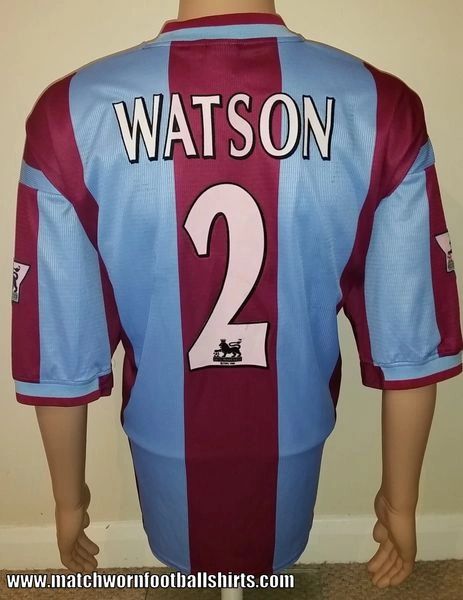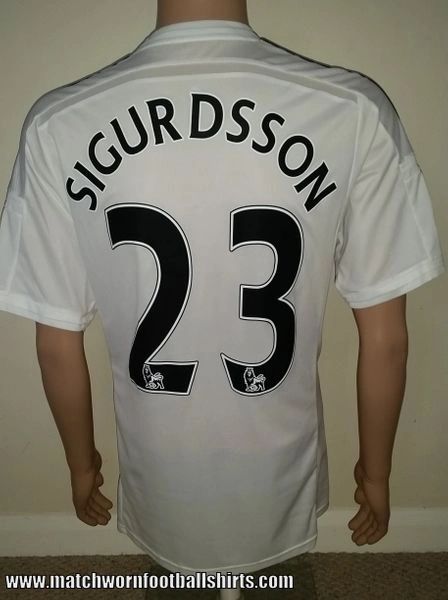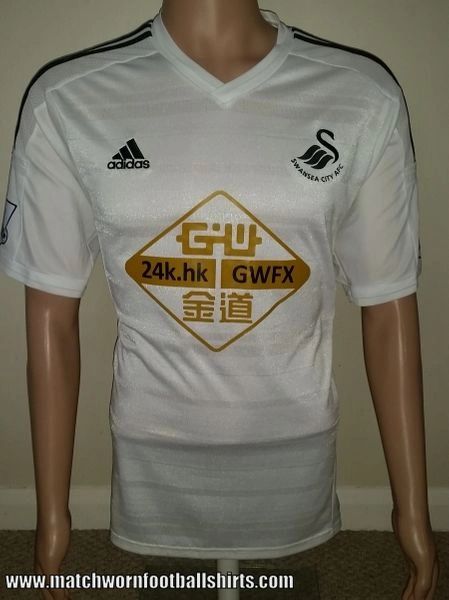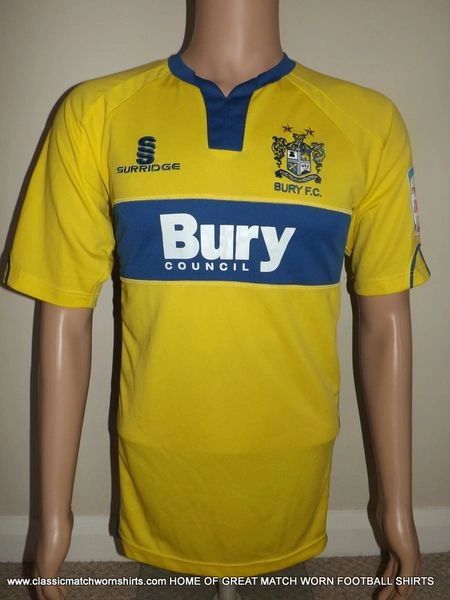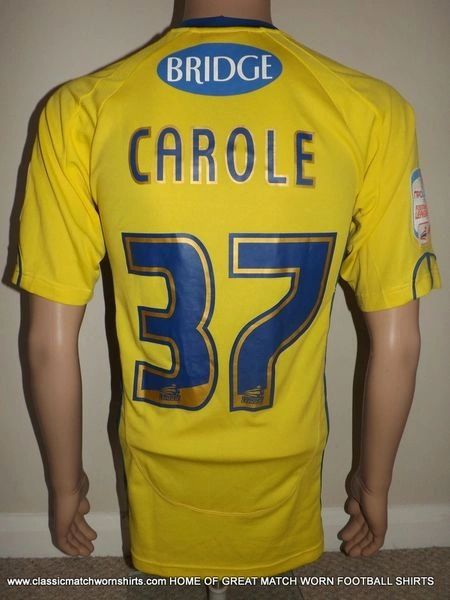 MWFS6040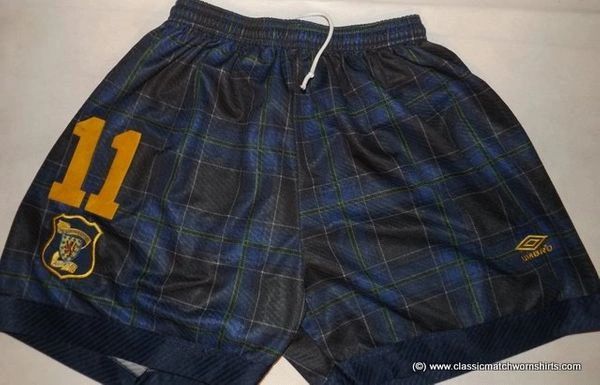 MWFS6042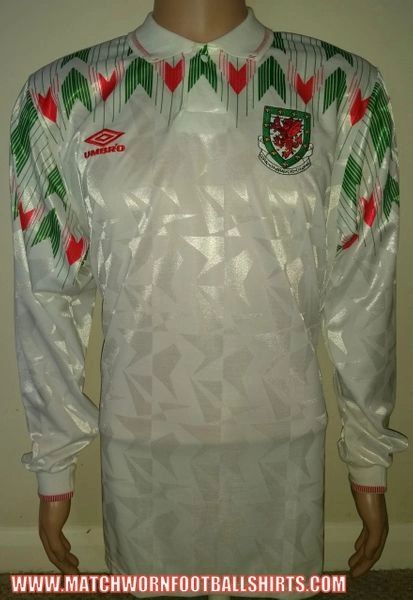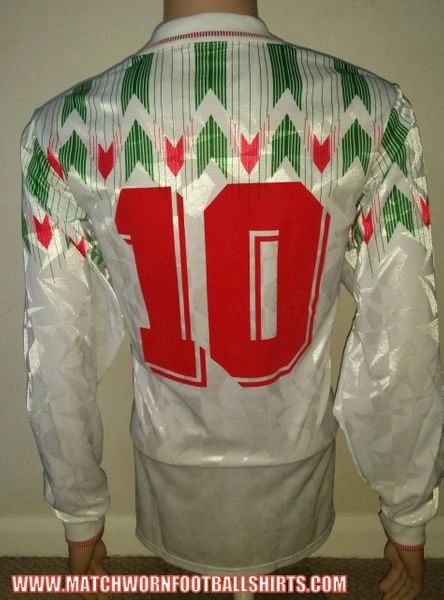 MWFS9041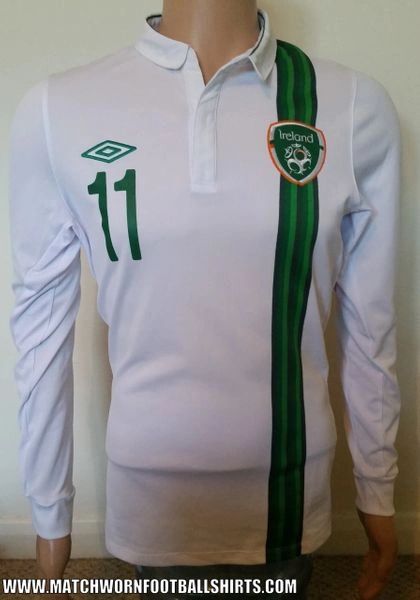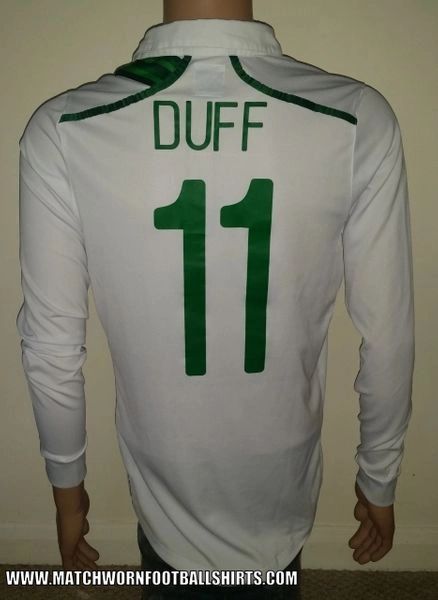 #MWFS6039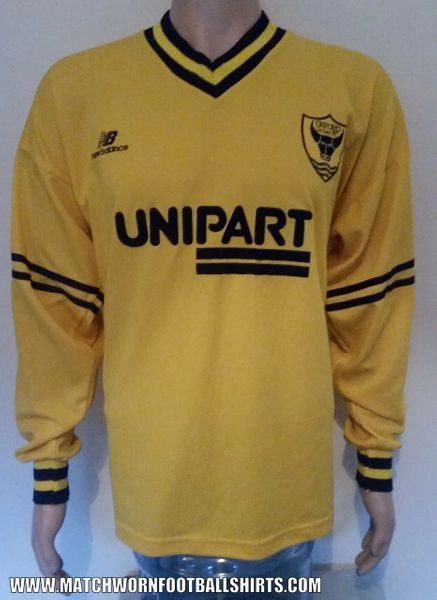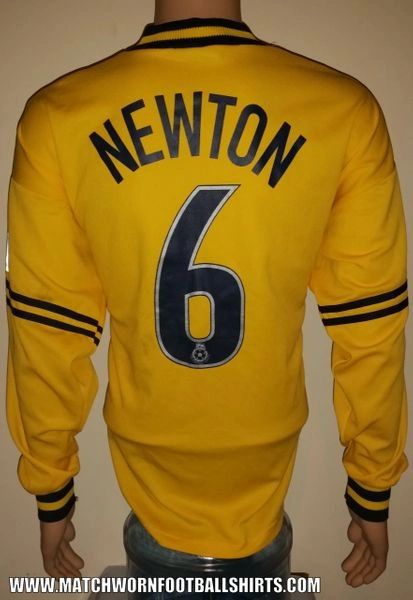 #MWFS6038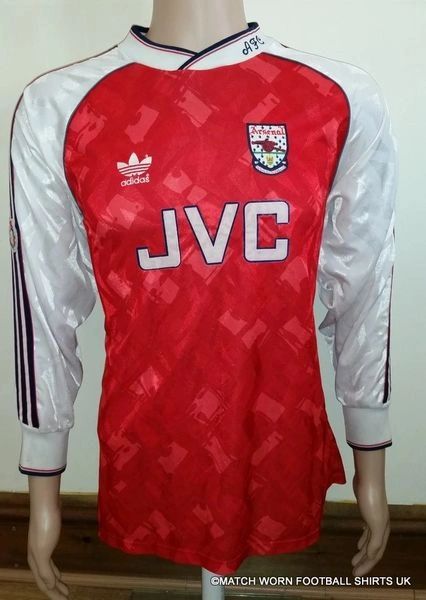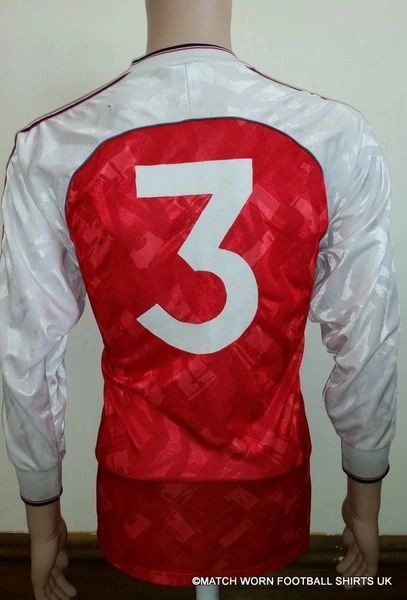 #MWFS6037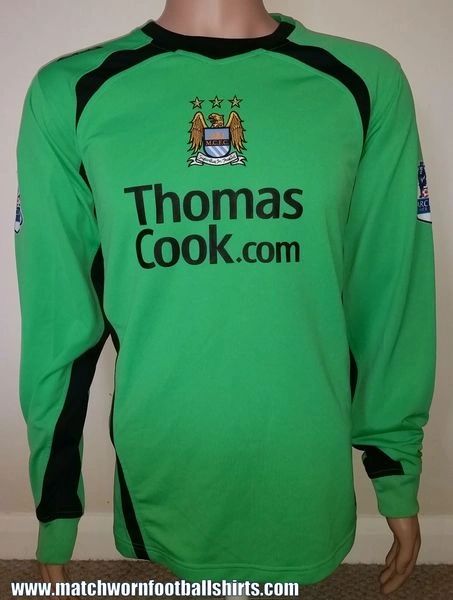 #MWFS6036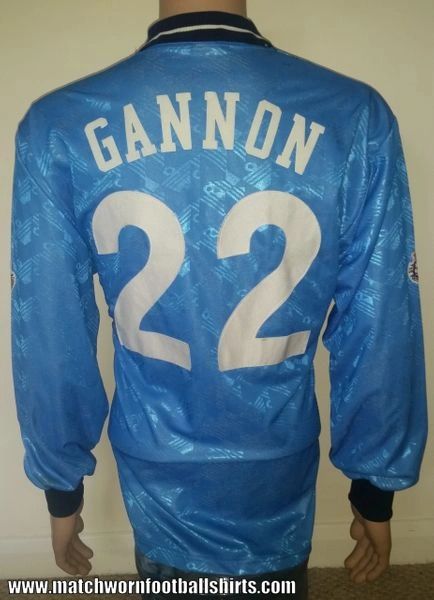 #MWFS6033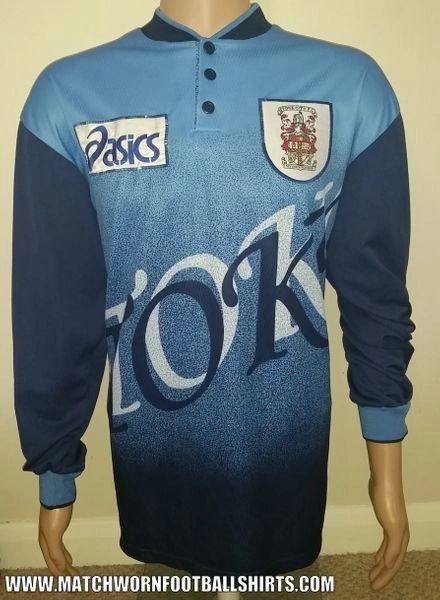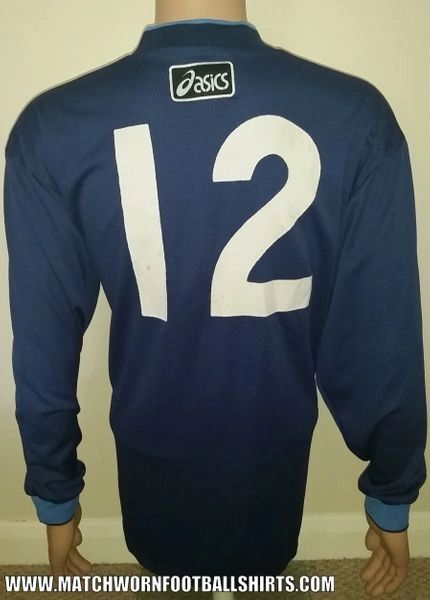 #MWFS6035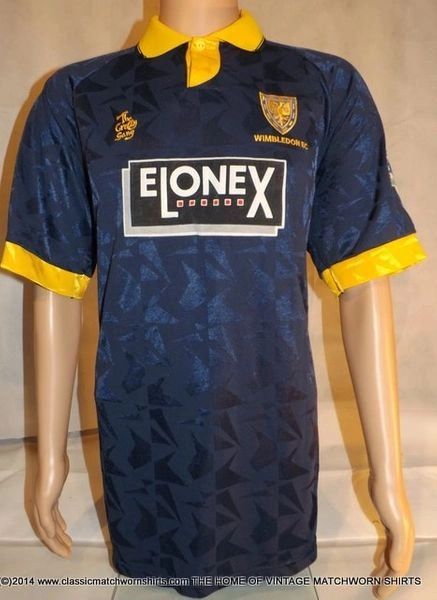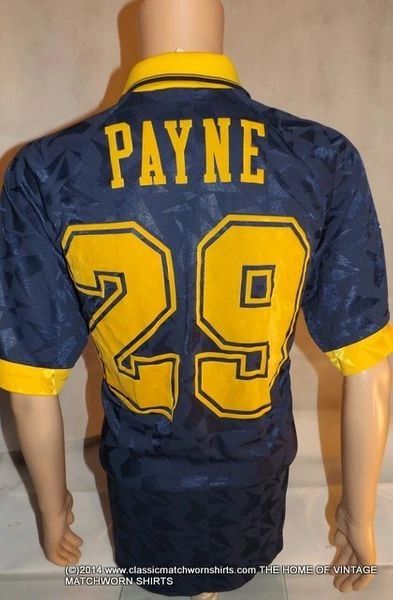 #MWFS6032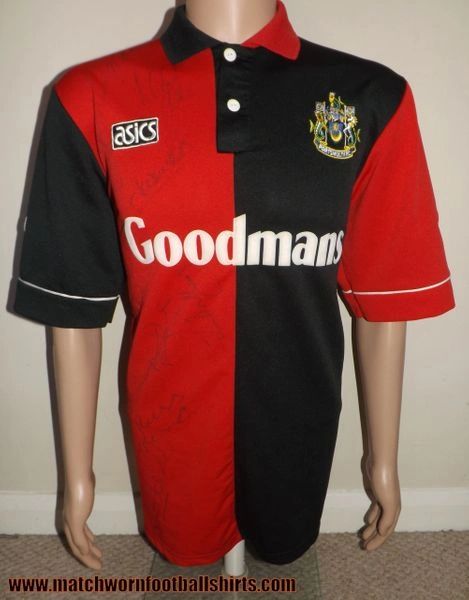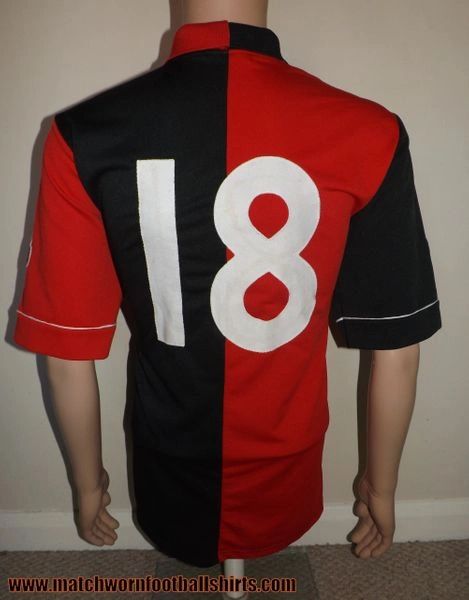 #MWFS6034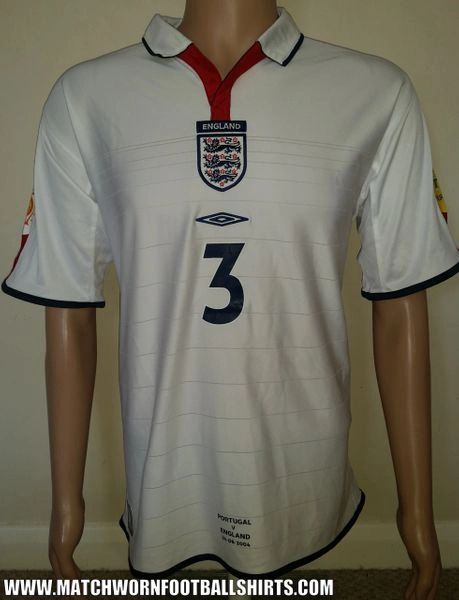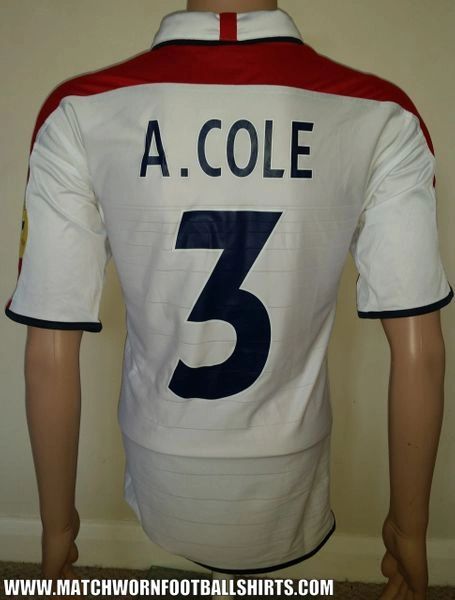 #MWFS6031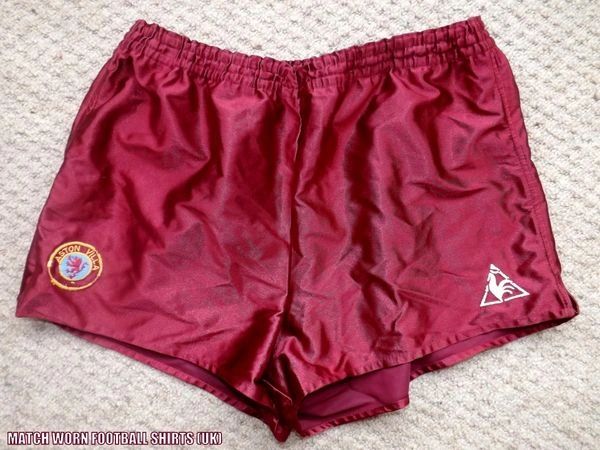 #MWFS6032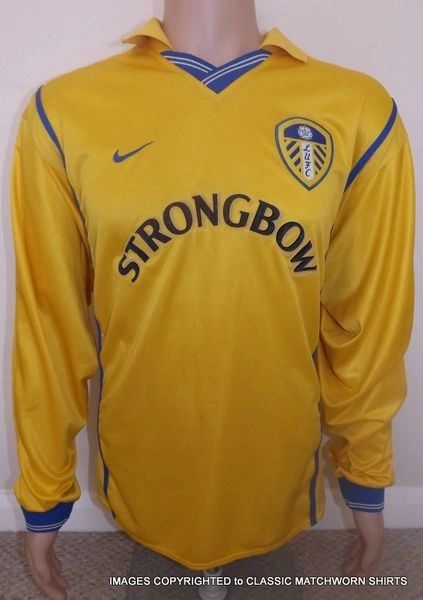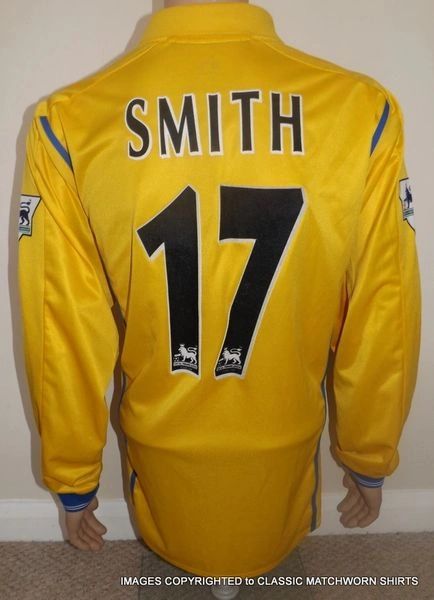 #MWFS6030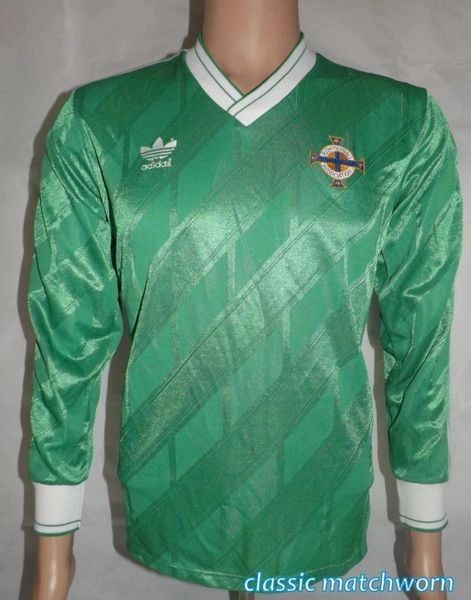 #MWFS6029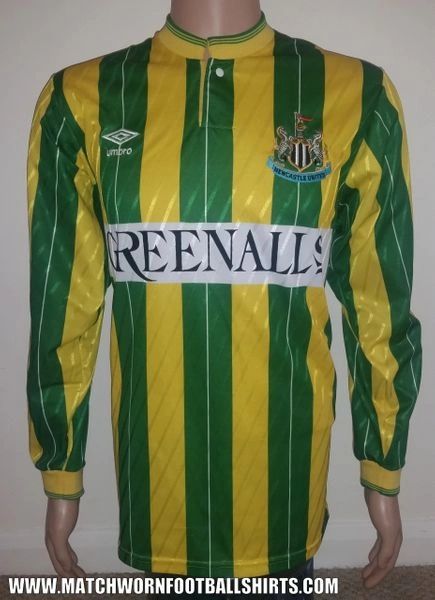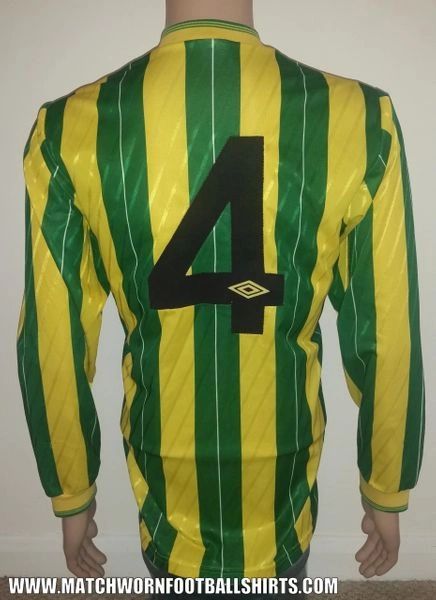 MWFS6028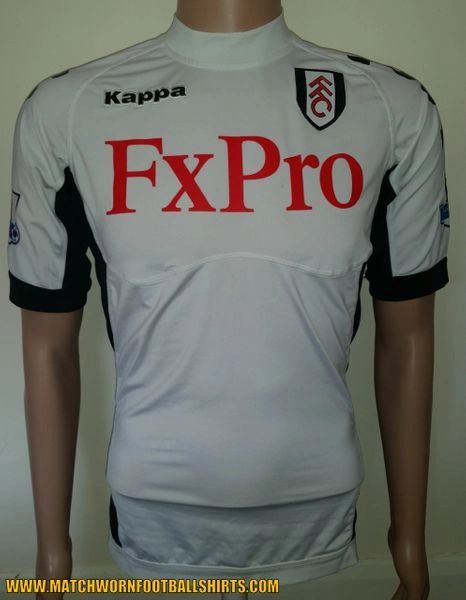 MWFS6026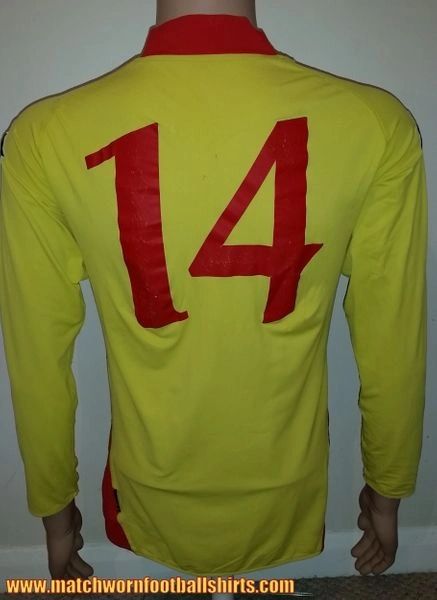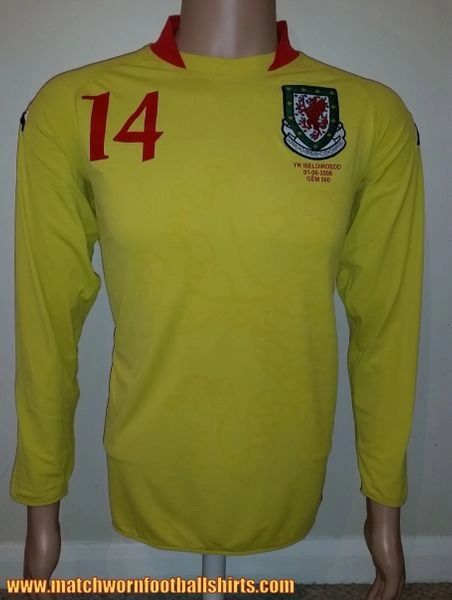 MWFS6027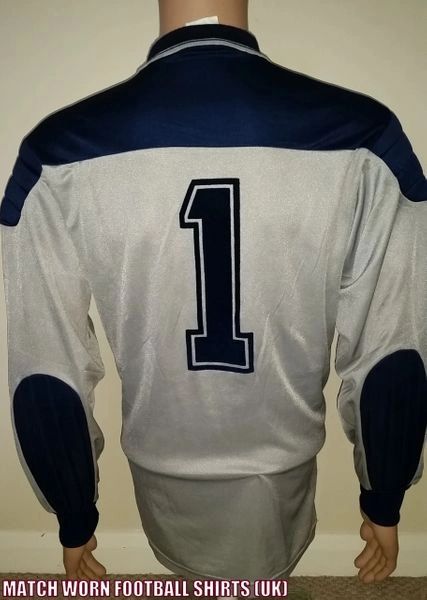 MWFS6025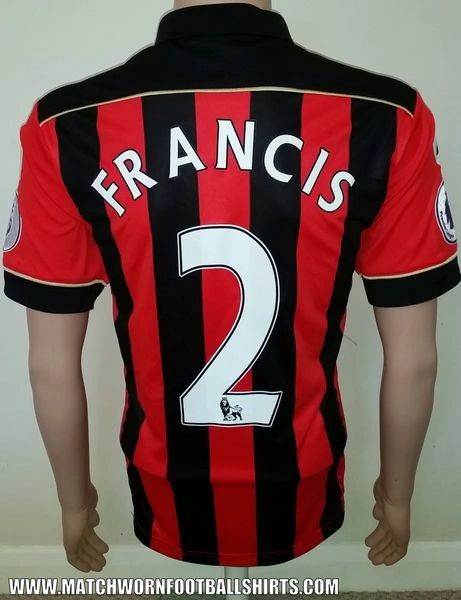 MWFS6024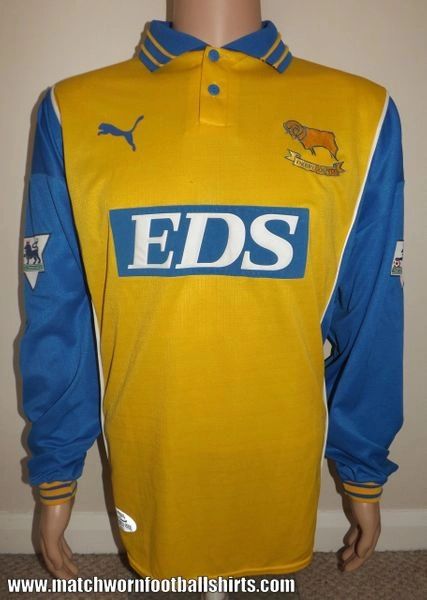 MWFS6023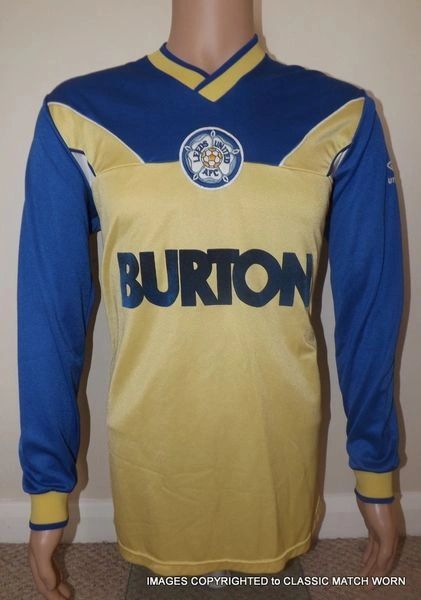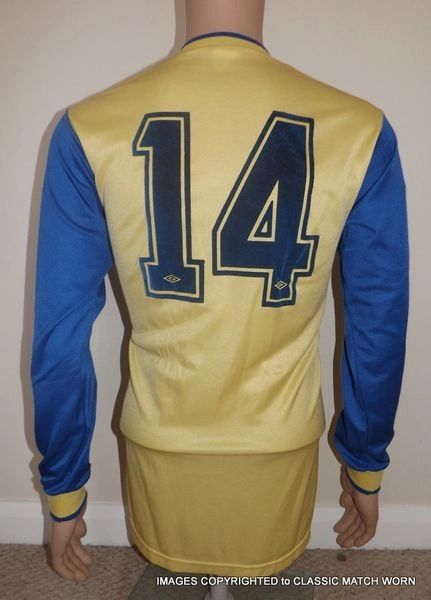 MWFS6024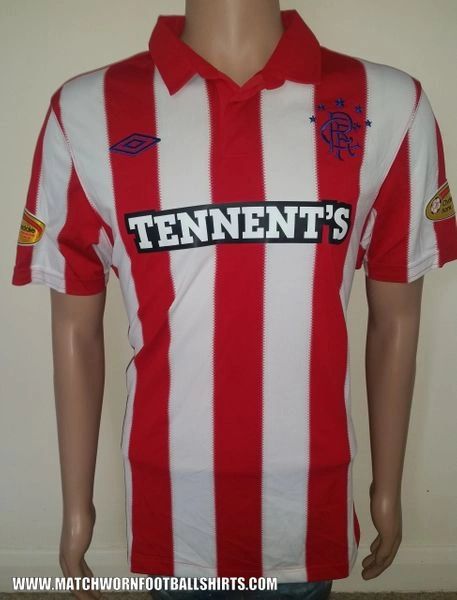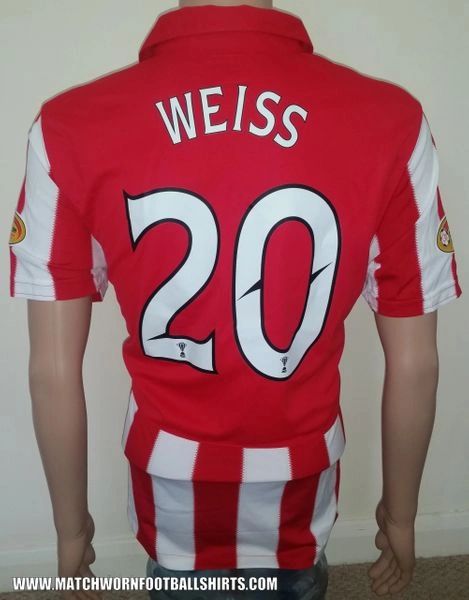 MWFS6021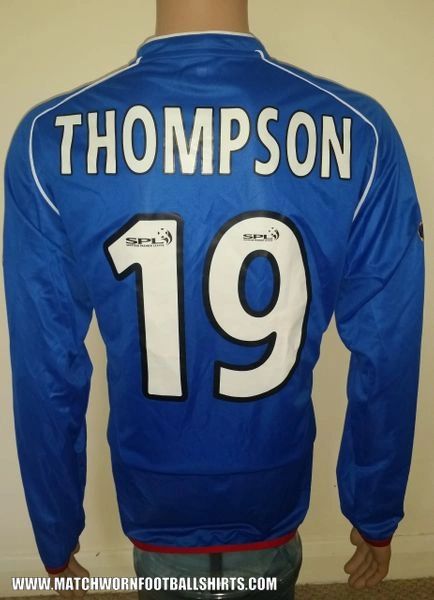 MWFS6020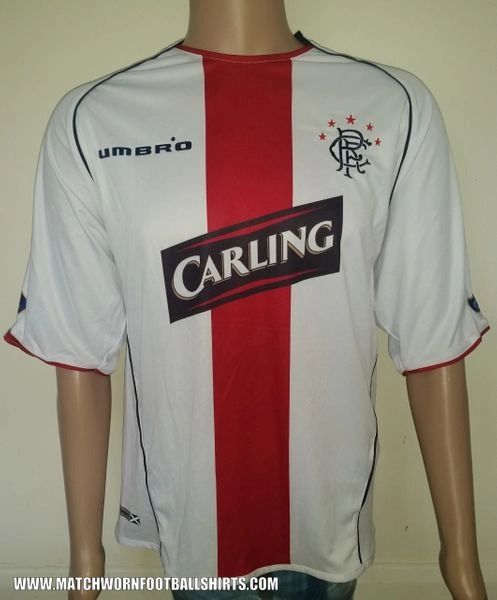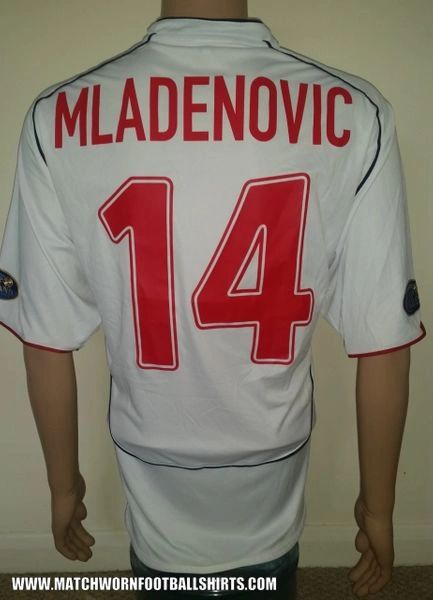 MWFS6019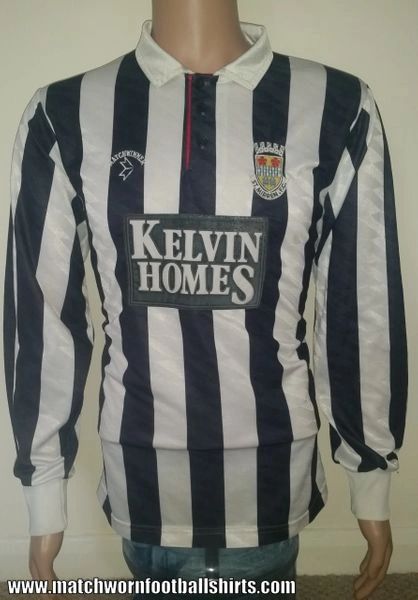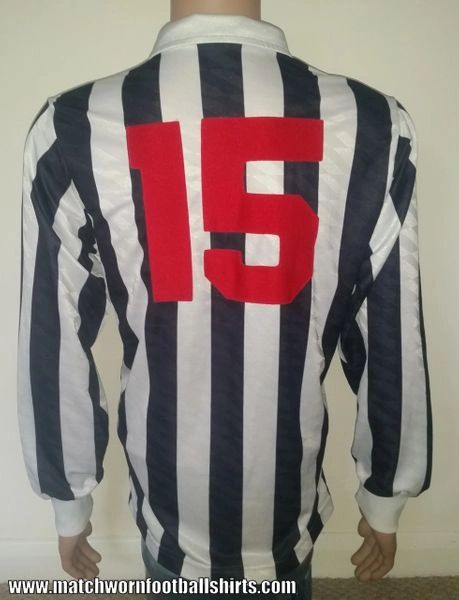 MWFS6018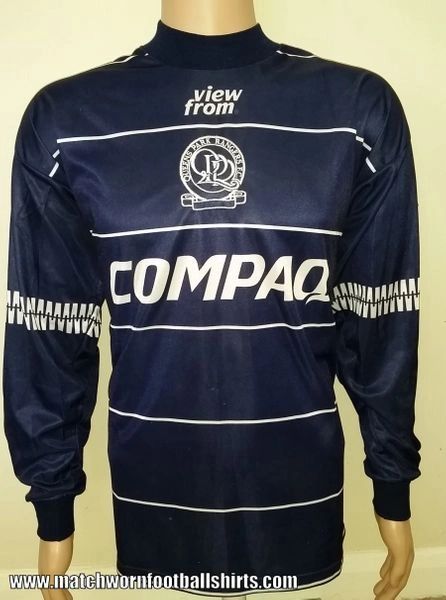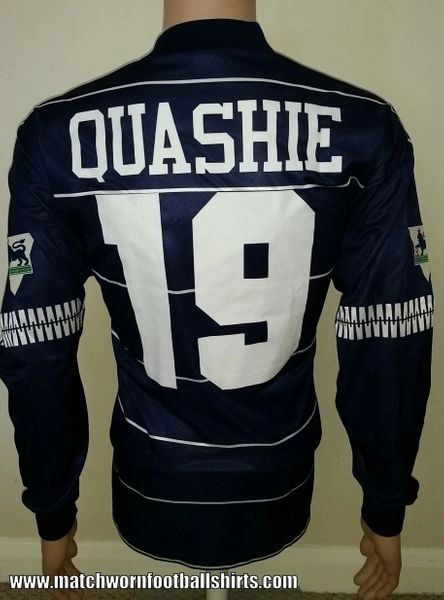 MWFS6017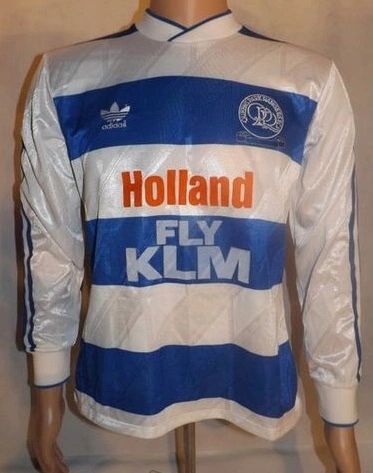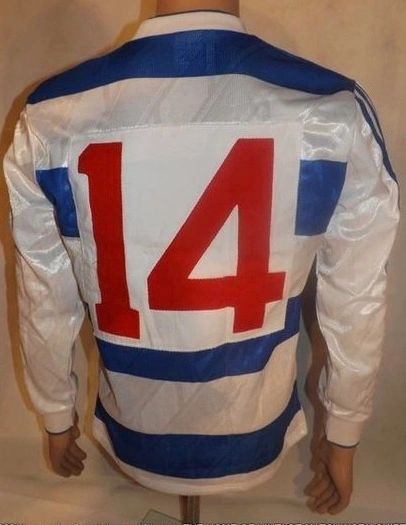 MWFS6018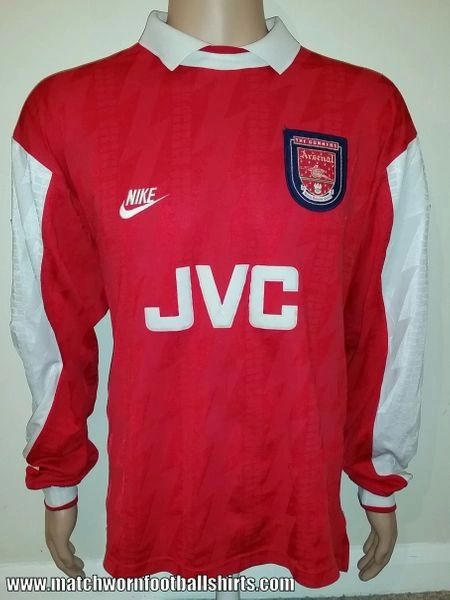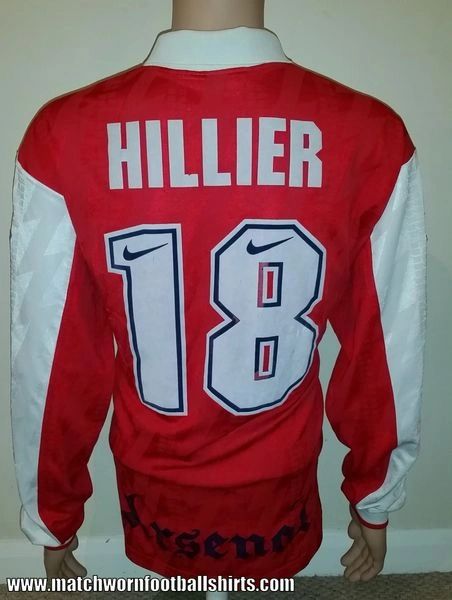 MWFS6016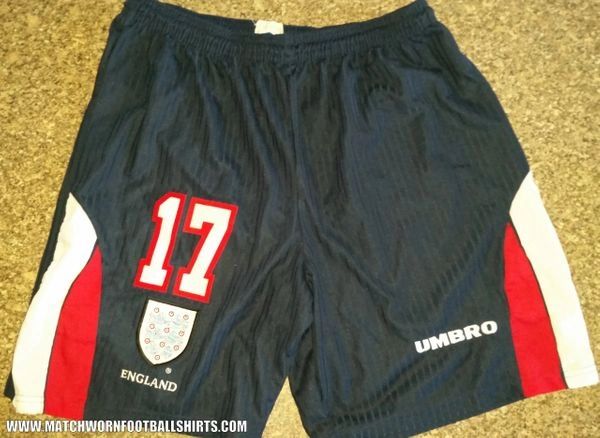 #MWFS6015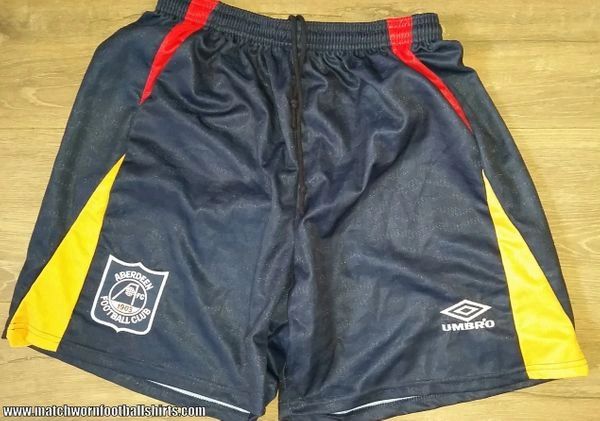 #MWFS6014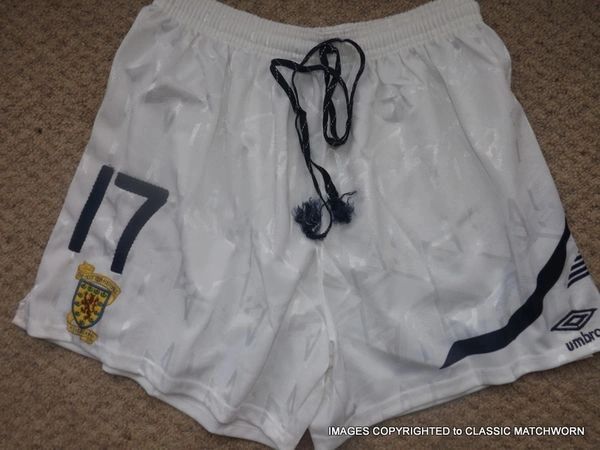 #MWFS6013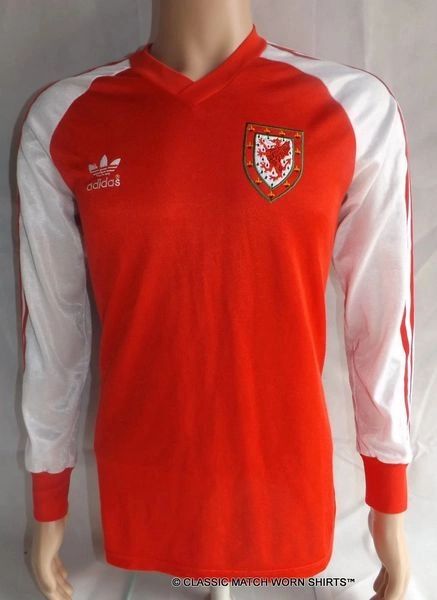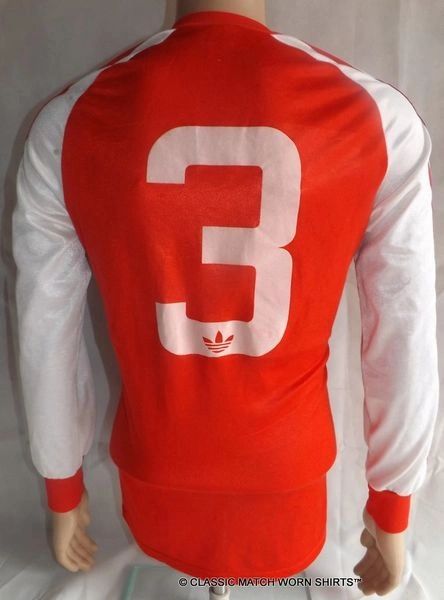 MWFS6012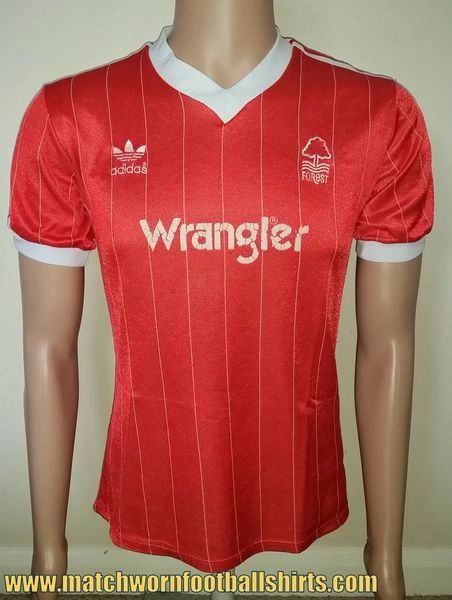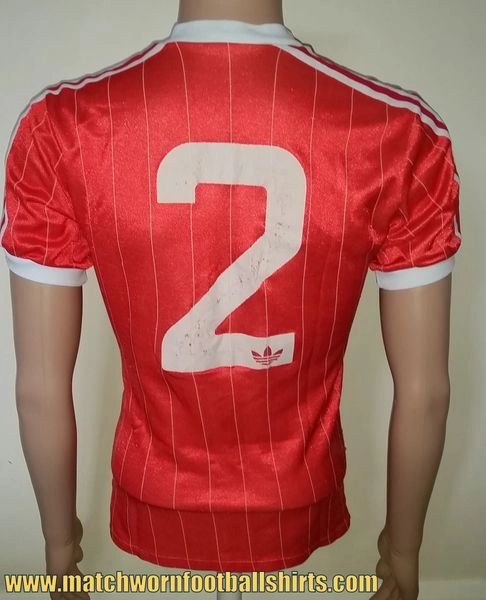 #MWFS6011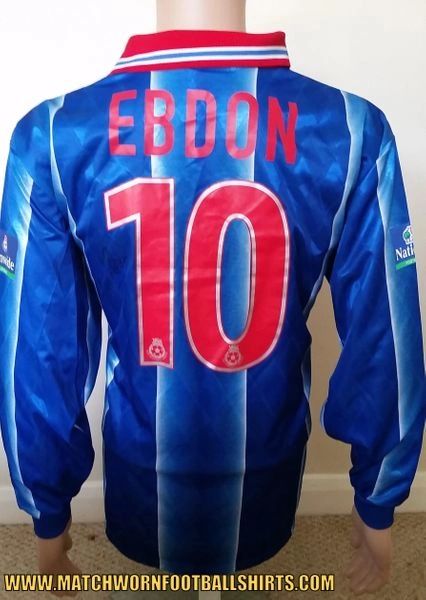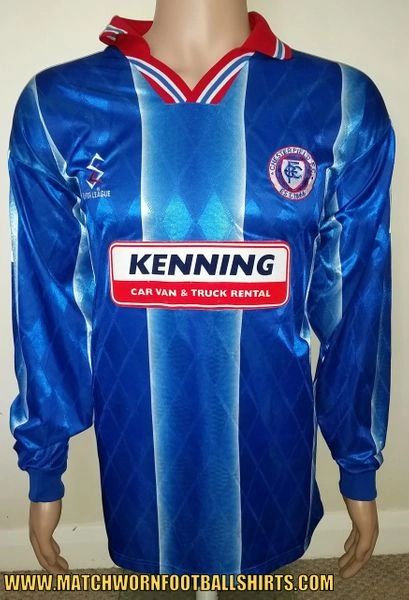 MWFS6010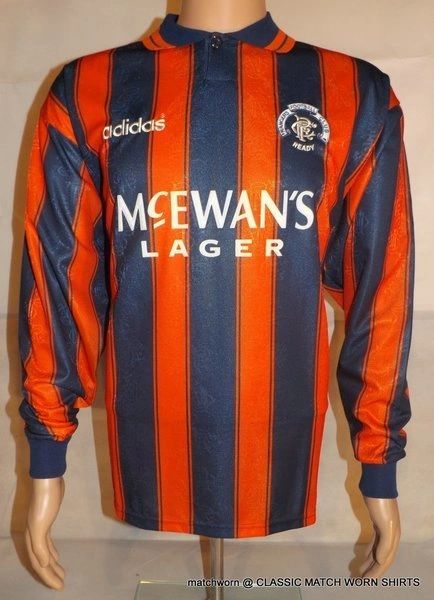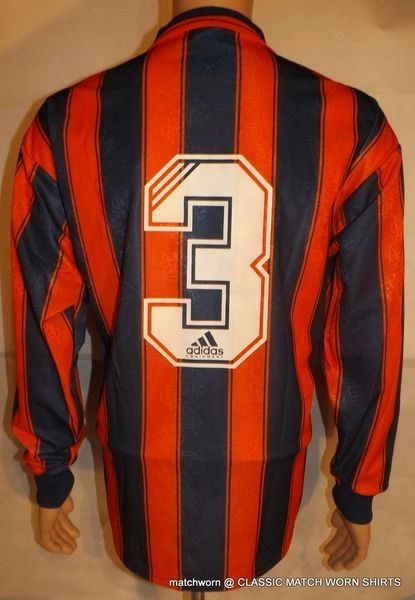 MWFS6009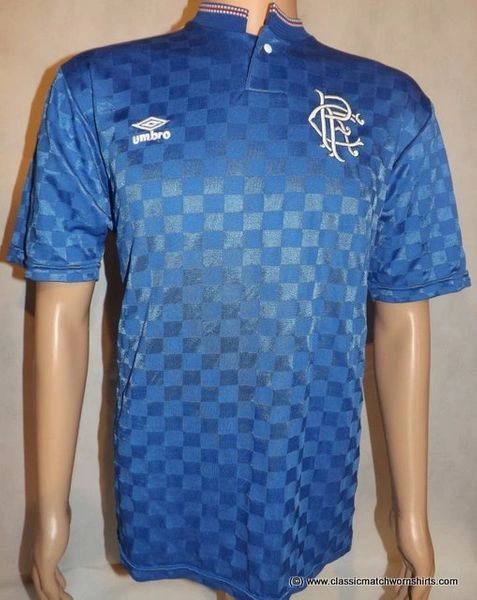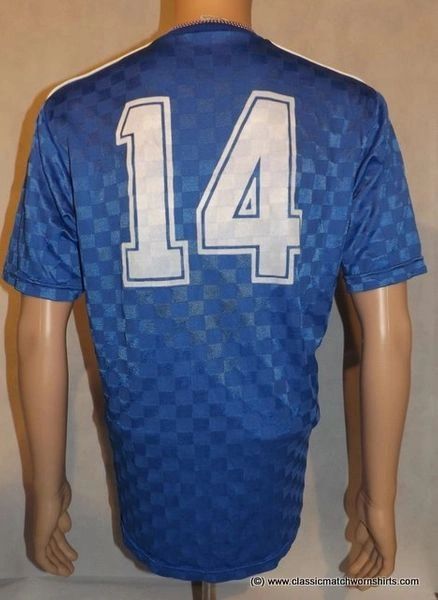 MWFS6008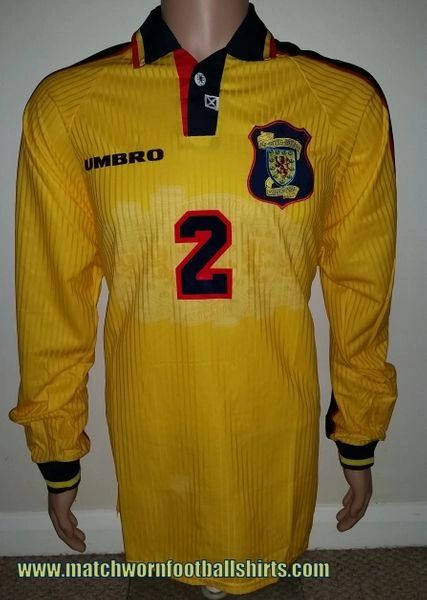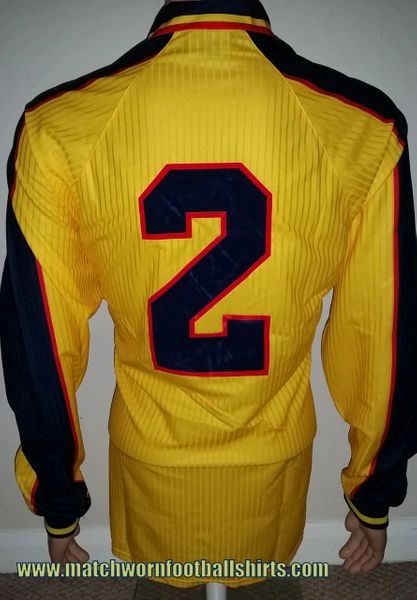 MWFS6007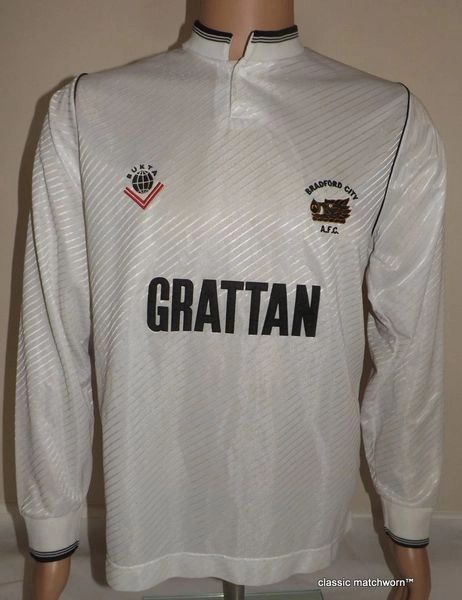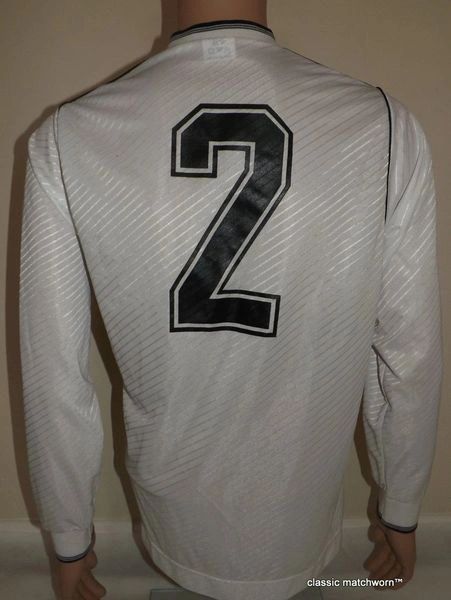 #MWFS6006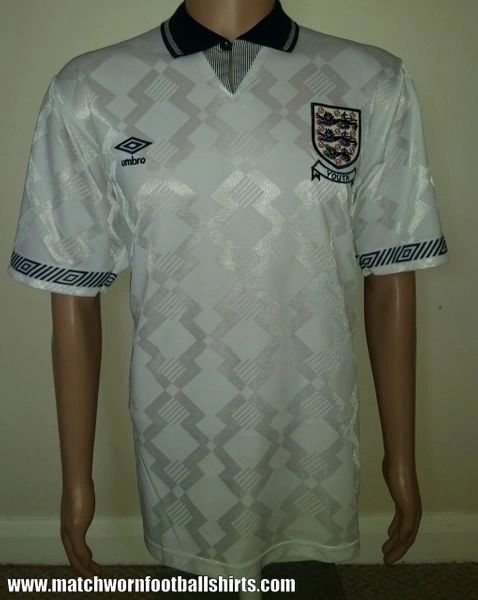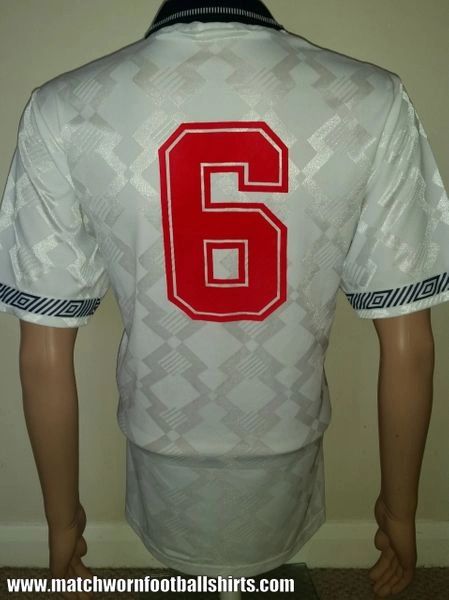 MWFS#6005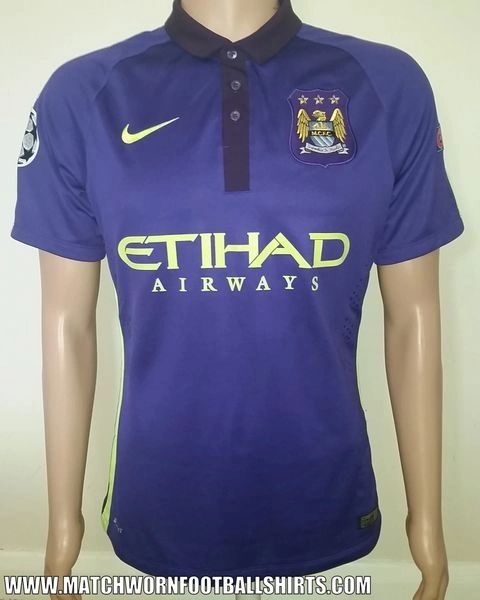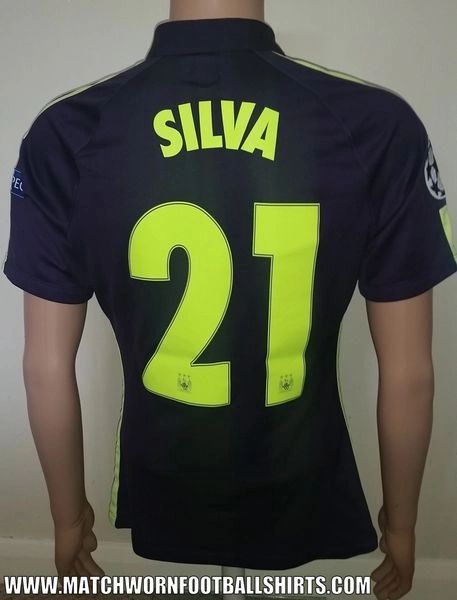 #MWFS6004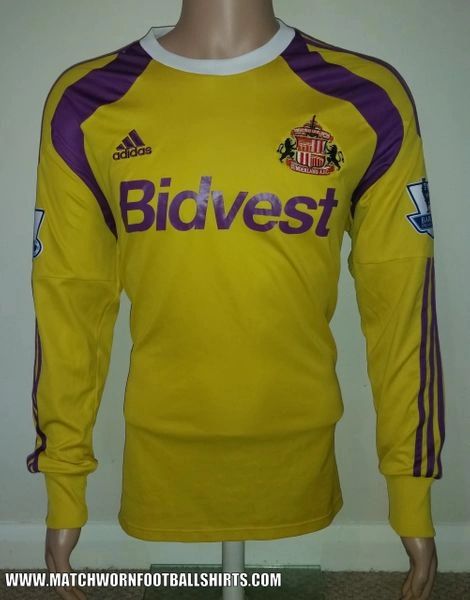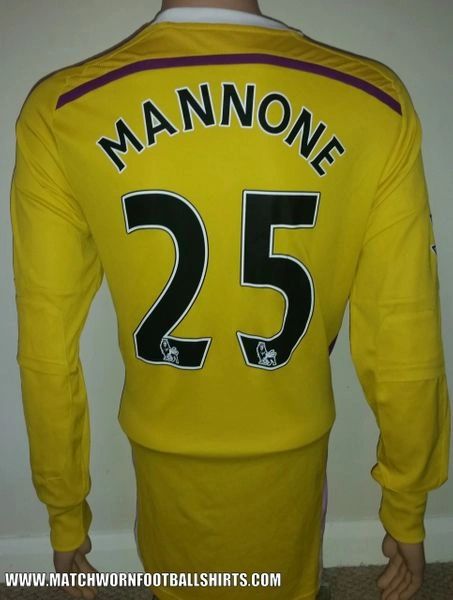 #MWFS6004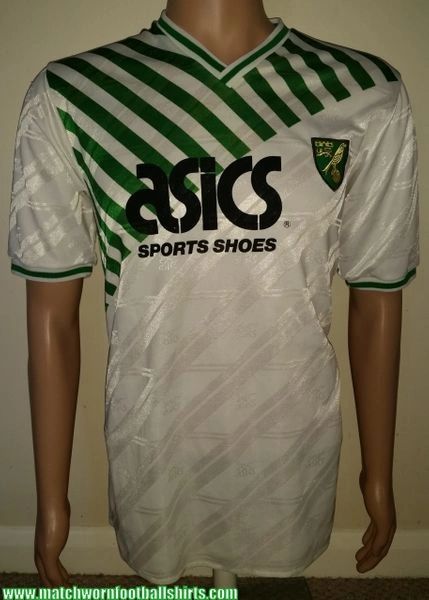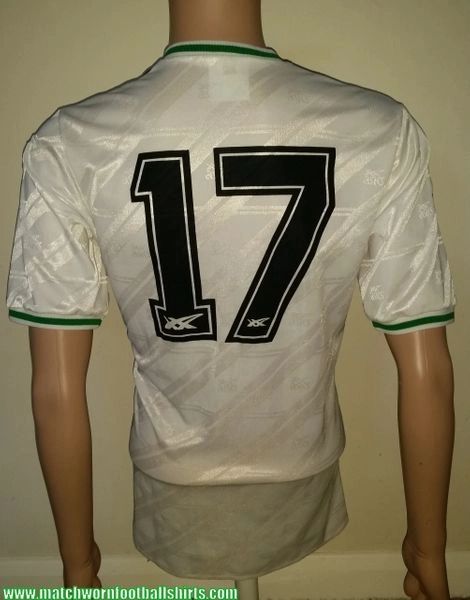 1991 NORWICH CITY MATCH WORN ASICS AWAY SHIRT #MWFS6003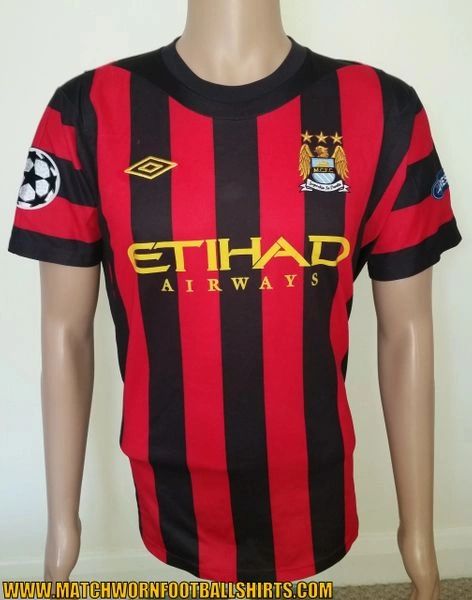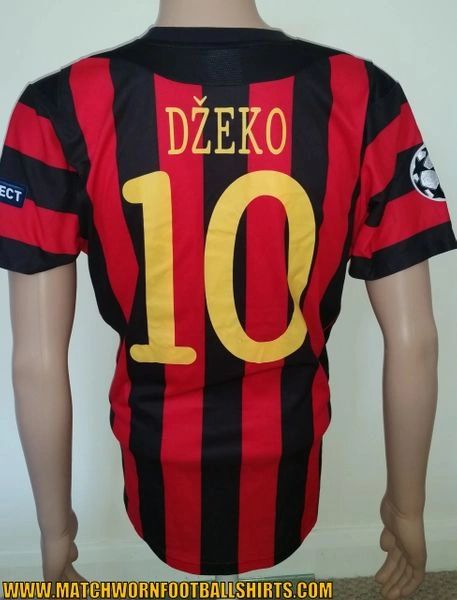 2011
MANCHESTER CITY MATCH ISSUE AWAY SHIRT DZEKO V NAPOLI #MWFS6001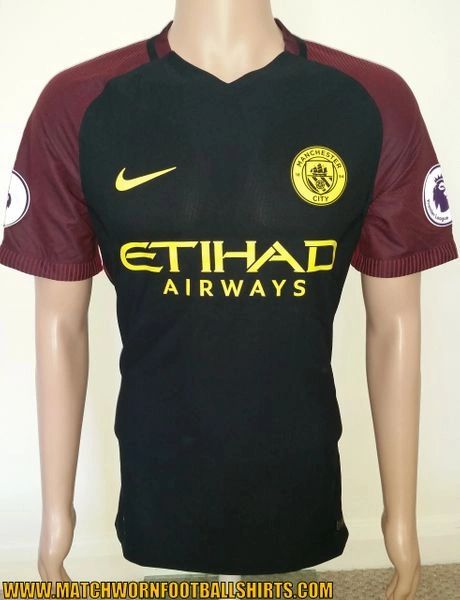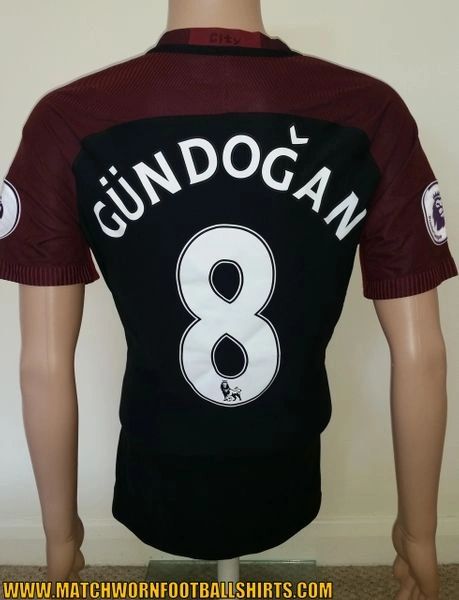 2016/17 MANCHESTER CITY MATCH ISSUE AWAY SHIRT GUNDOGAN #8 V SWANSEA CITY #MWFS6002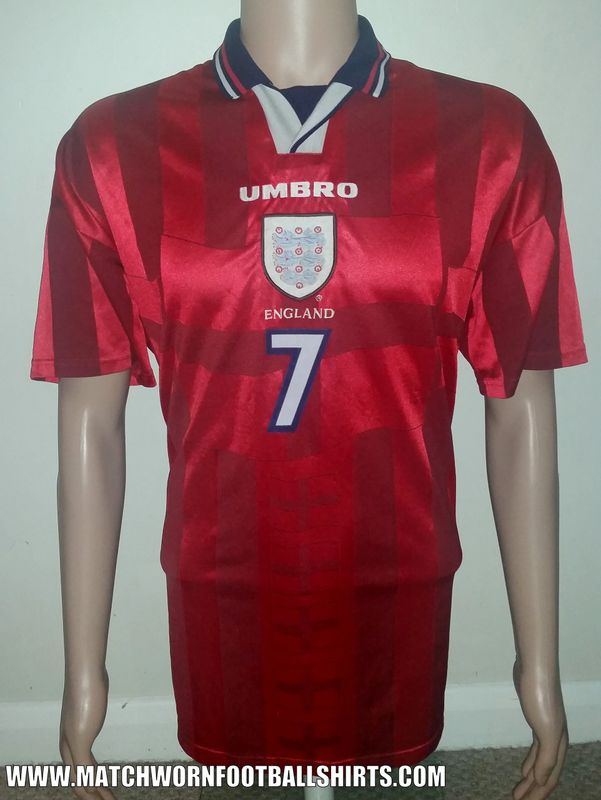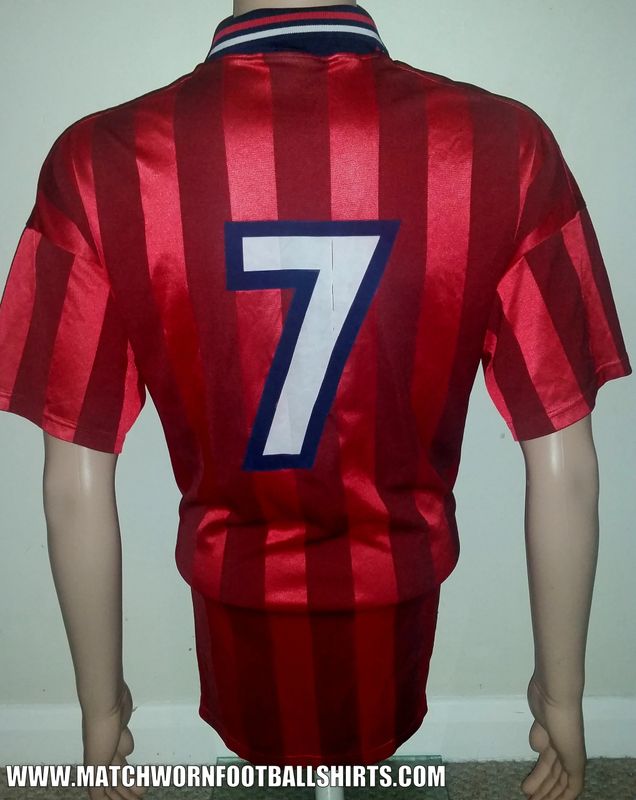 1999 ENGLAND MATCH WORN UMBRO AWAY SHIRT #7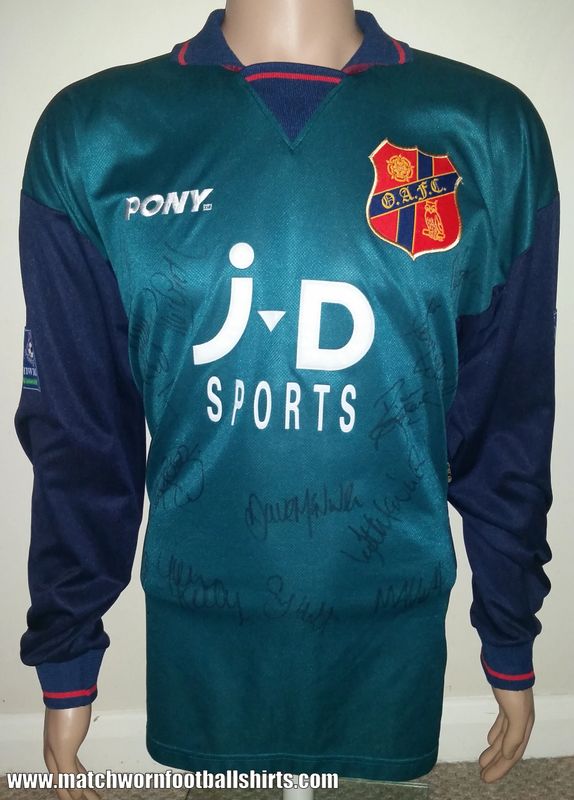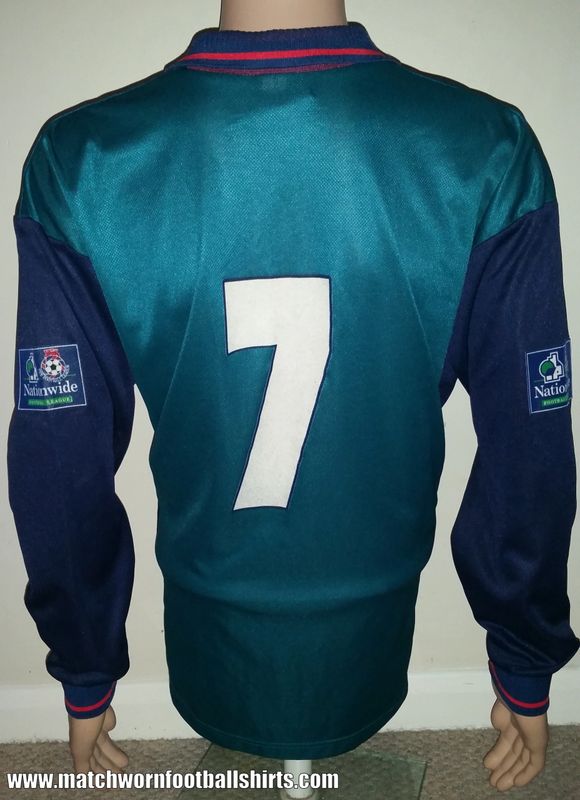 1996/97 OLDHAM ATHLETIC MATCH WORN THIRD SHIRT #7 SOLD 12TH APRIL 2019 #MWFS9129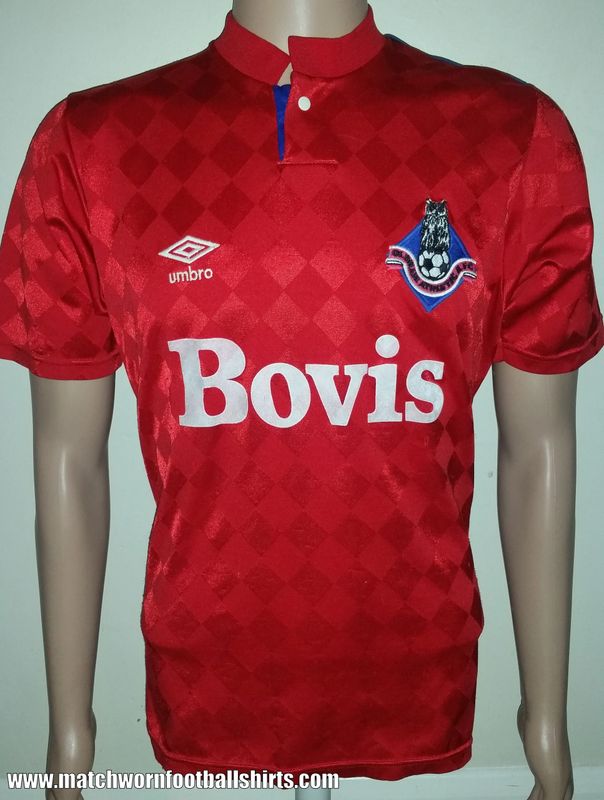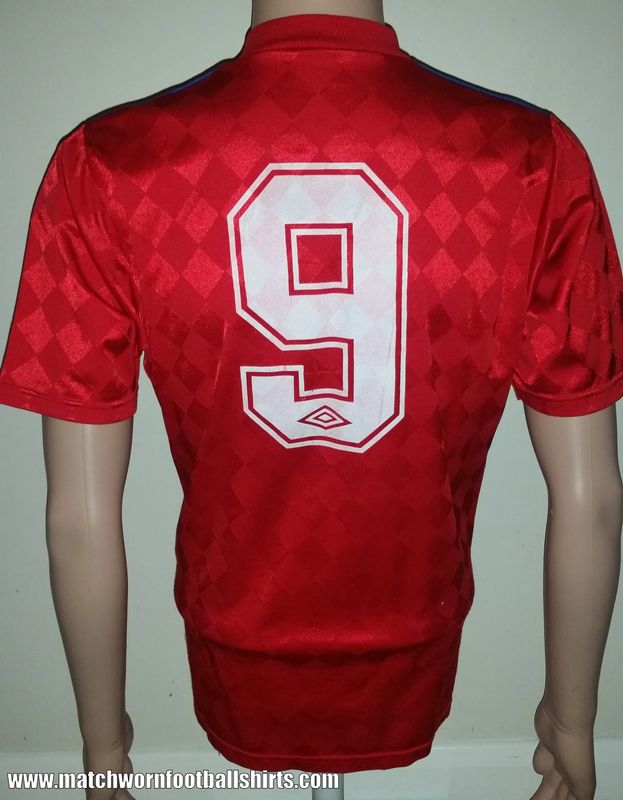 1989/90 OLDHAM ATHLETIC MATCH WORN AWAY SHIRT #9 SOLD 12TH APRIL 2019 #MWFS9128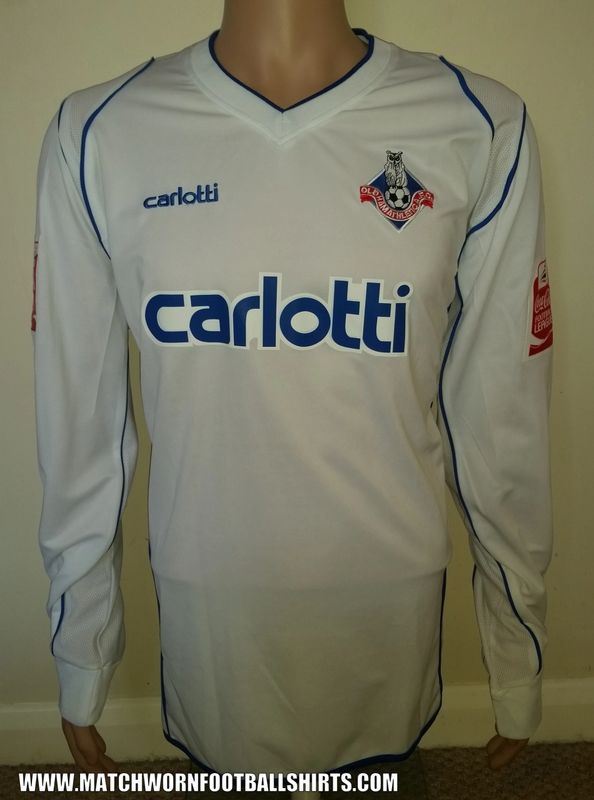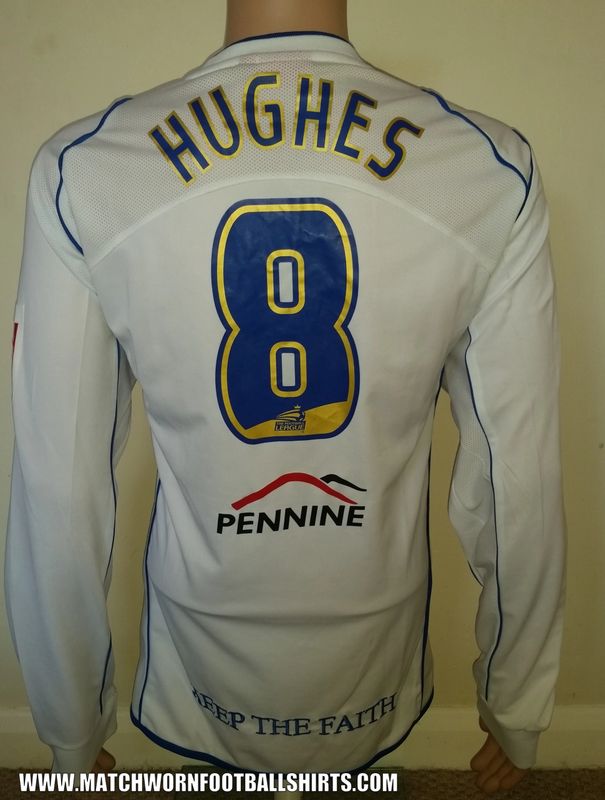 2006/07 OLDHAM ATHLETIC MATCH WORN AWAY SHIRT HUGHES #8 SOLD 12TH APRIL 2019 #MWFS9127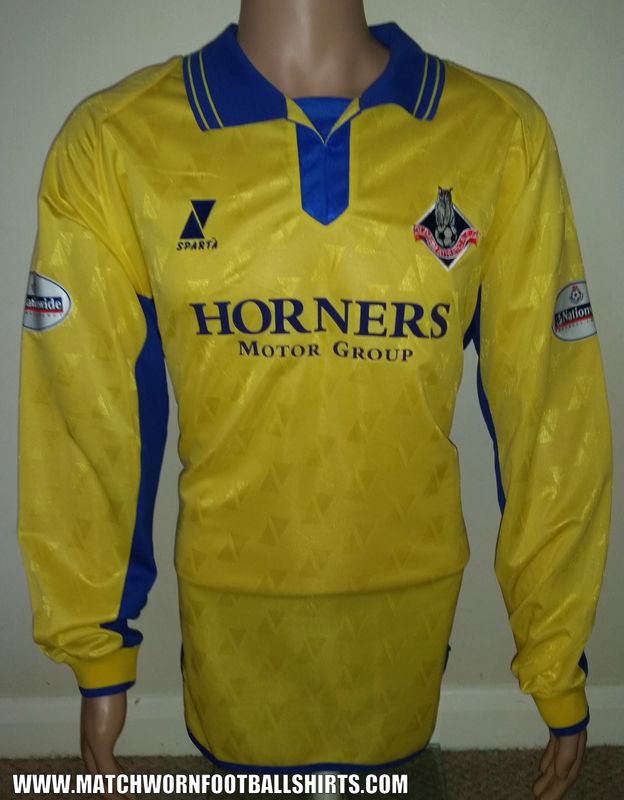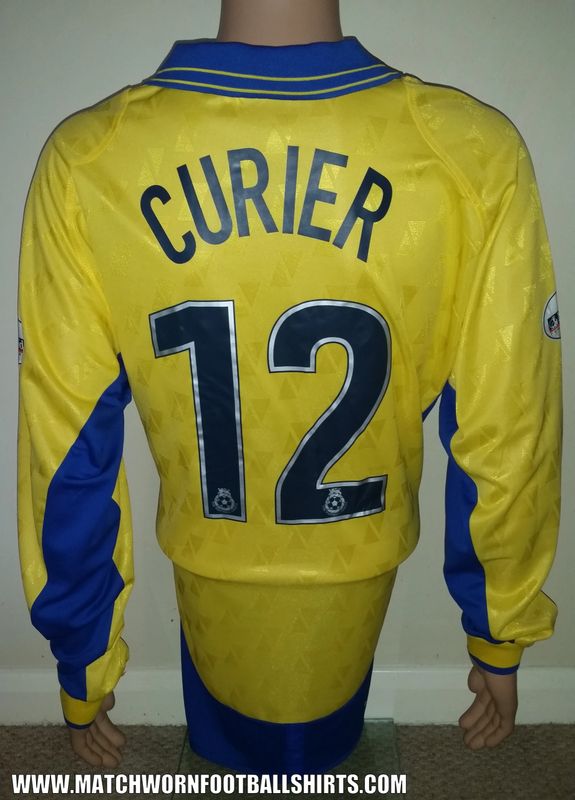 2003/04 OLDHAM ATHLETIC MATCH WORN AWAY SHIRT CURIER #12 SOLD 12TH APRIL 2019 #MWFS9126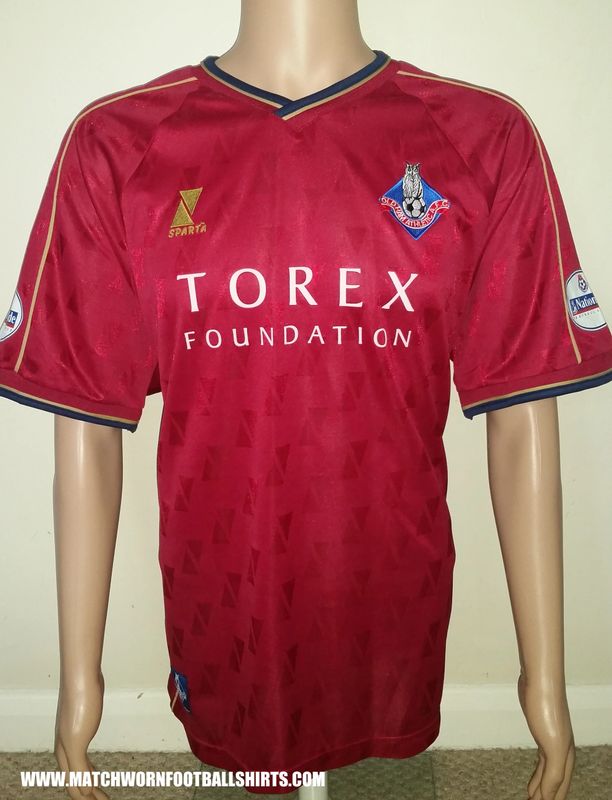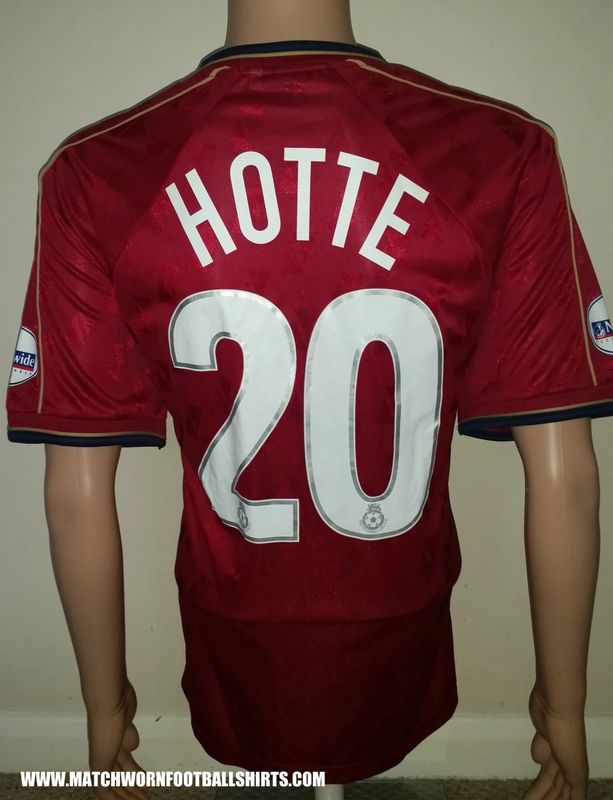 2001/2 OLDHAM ATHLETIC MATCH WORN AWAY SHIRT HOTTE #20 SOLD 5th APRIL 2019 #MWFS9120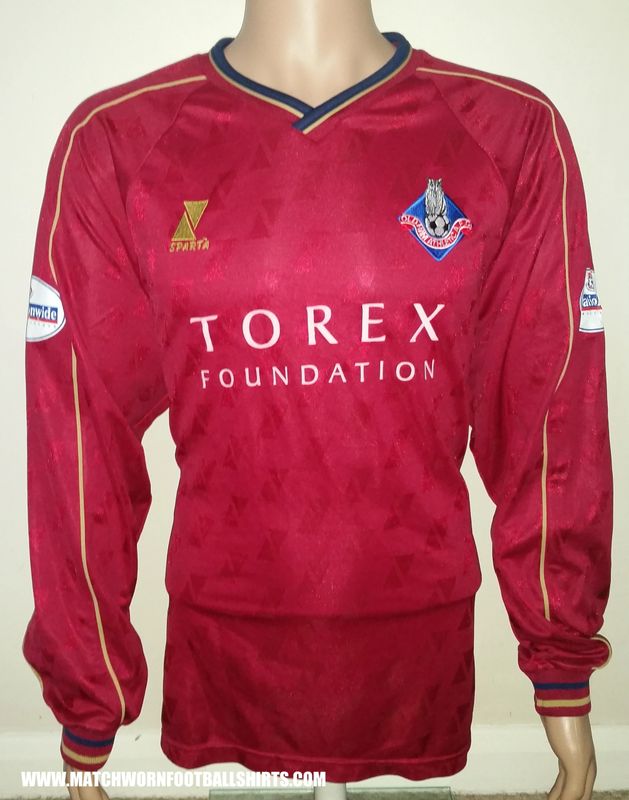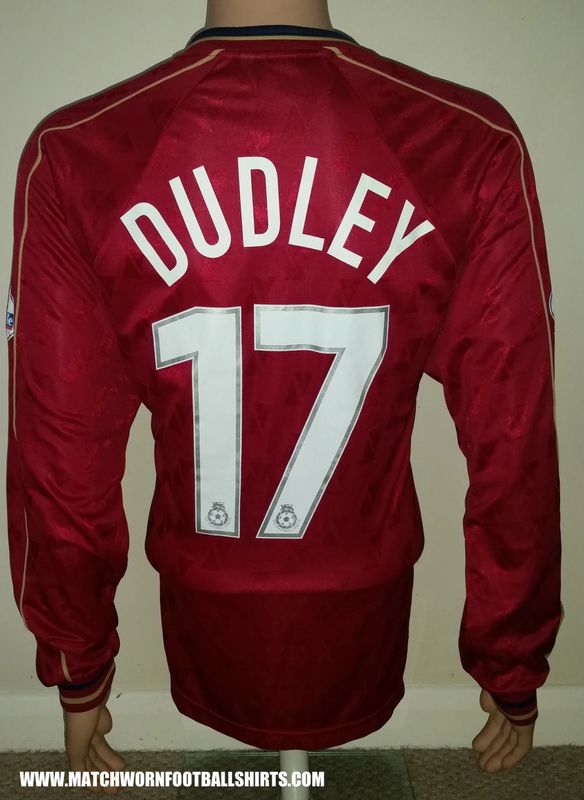 2001/2 OLDHAM ATHLETIC MATCH WORN AWAY SHIRT DUDLEY #17 SOLD 5th APRIL 2019 #MWFS9121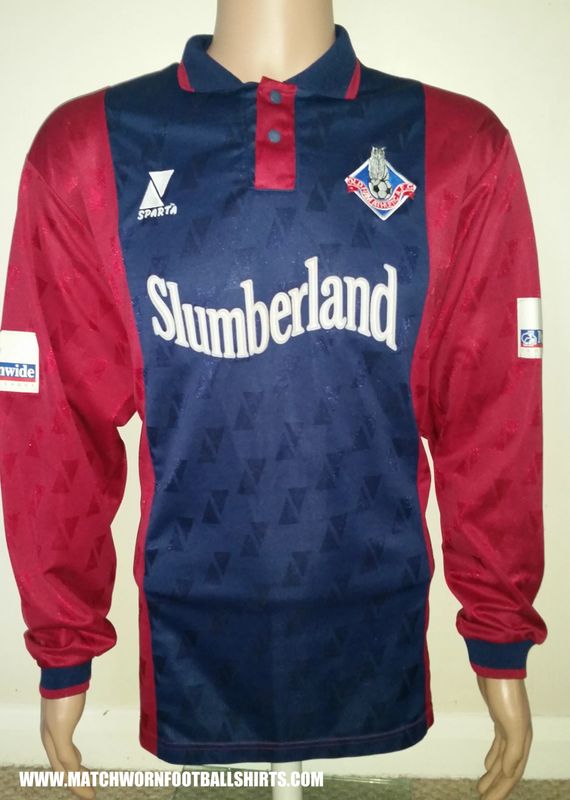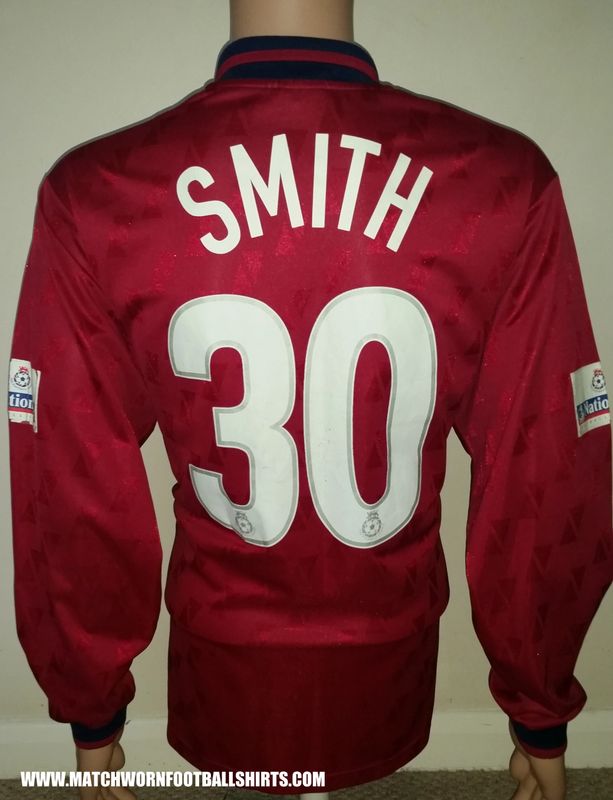 2000/1 OLDHAM ATHLETIC MATCH WORN AWAY SHIRT SMITH #30 SOLD 5th APRIL 2019 #MWFS9123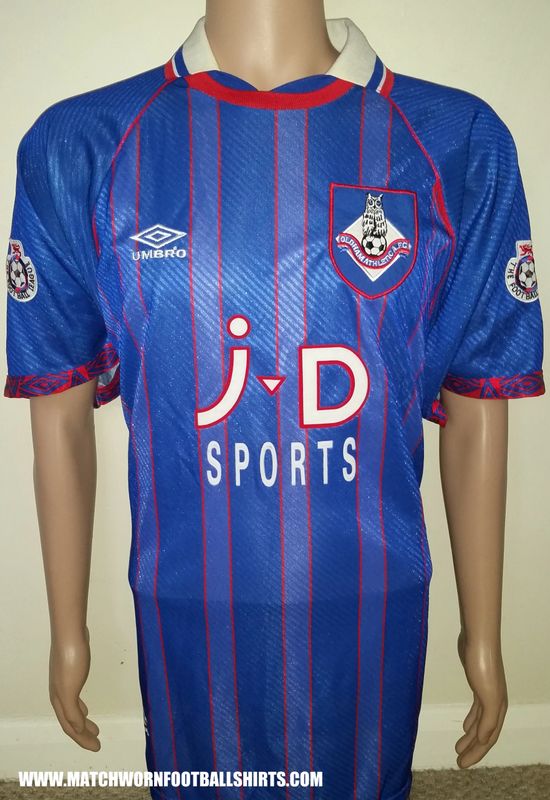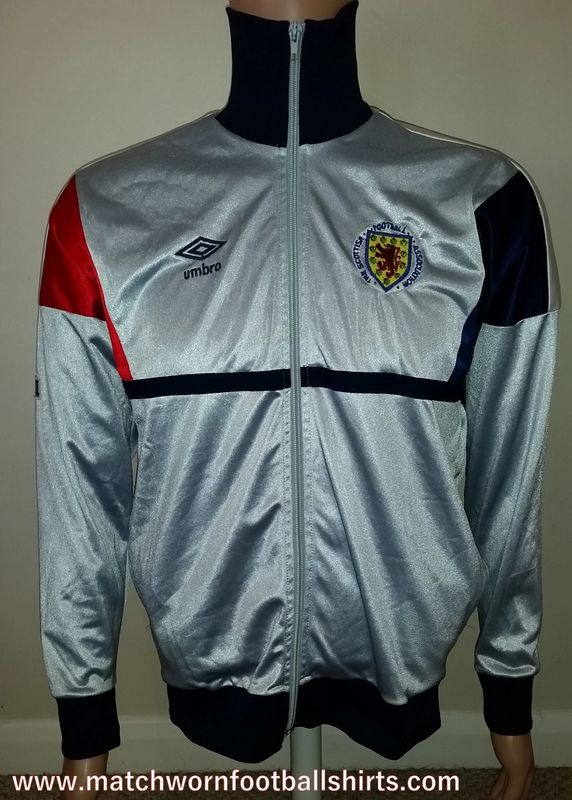 1986 SCOTLAND UMBRO MATCH WORN/ISSUE PRESENTATION TRACKSUIT JACKET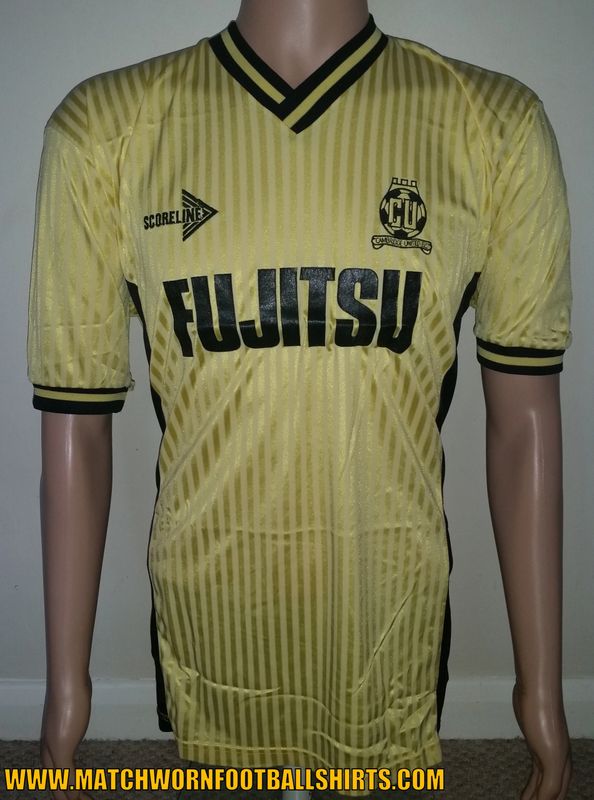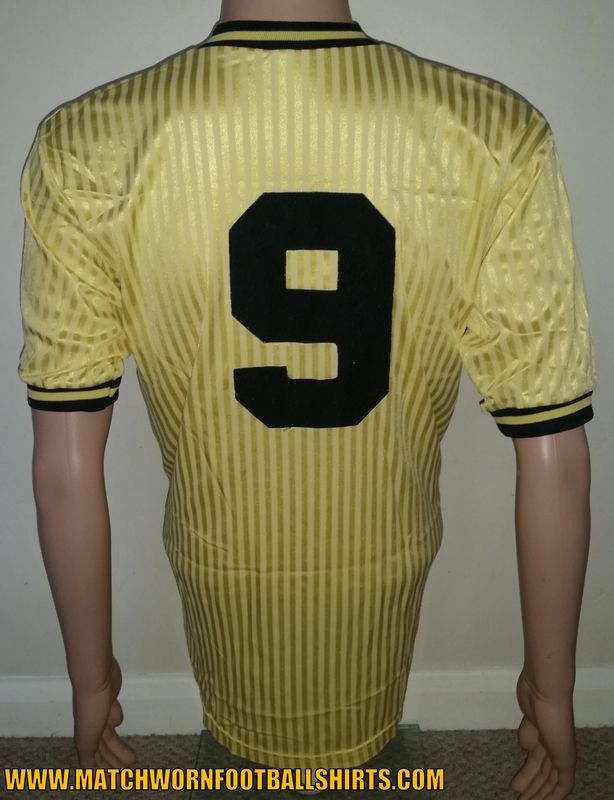 1989 CAMBRIDGE UNITED SCORELINE MATCHWORN SHIRT DION DUBLIN #9 SOLD 24TH FEBRUARY 2019 #MWFS9109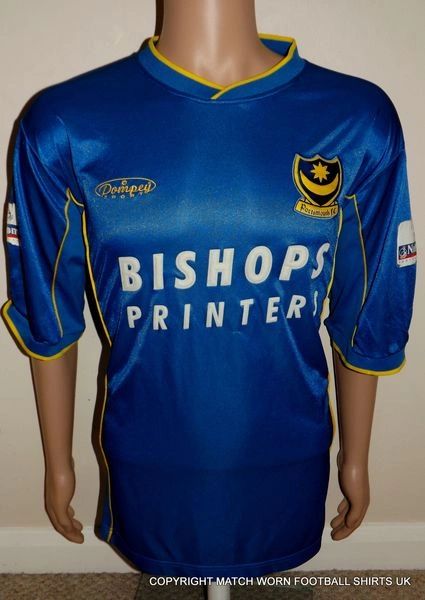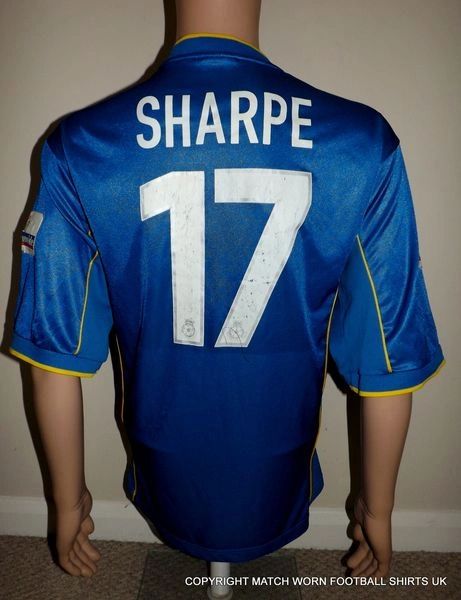 2001/02 PORTSMOUTH MATCH WORN HOME SHIRT LEE SHARPE #17 SOLD 19TH FEBRUARY 2019 #MWFS9103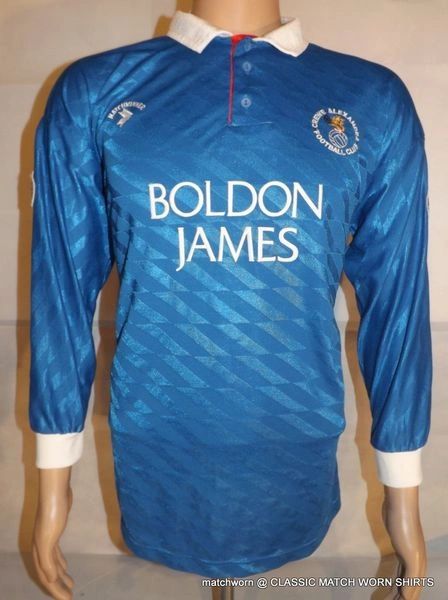 1991 CREWE ALEXANDRA MATCH WORN AWAY SHIRT #12 SOLD 17TH FEBRUARY 2019 #MWFS9102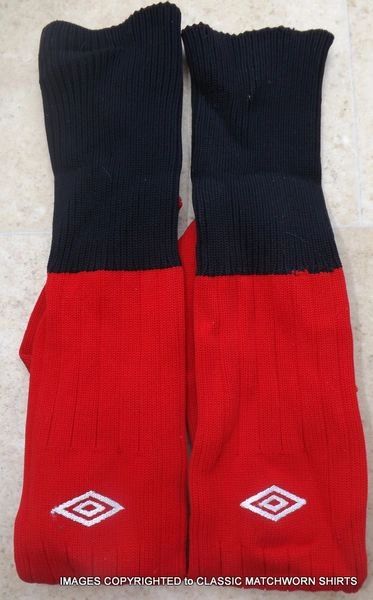 1991 DERBY COUNTY MATCH WORN SOCKS SOLD 10TH FEBRUARY 2019 #MWFS9102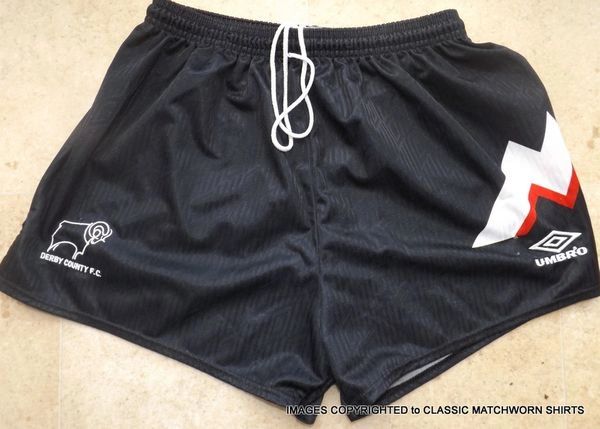 1991 DERBY COUNTY MATCH WORN SHORTS SOLD 10TH FEBRUARY 2019 #MWFS9101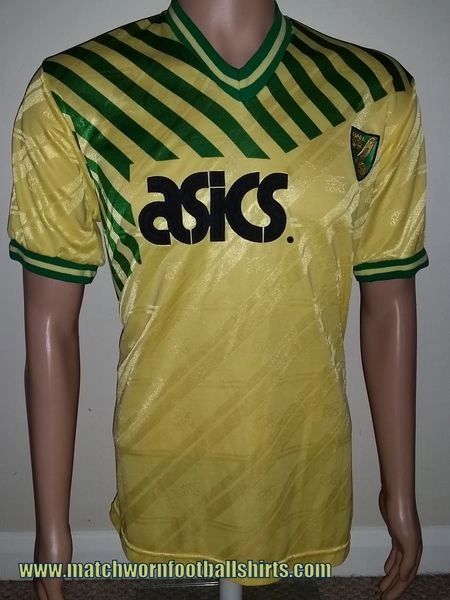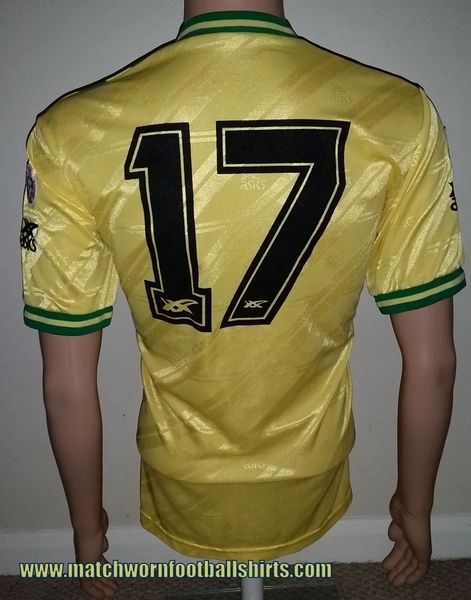 1991/92 NORWICH CITY MATCH ISSUE ASICS HOME SHIRT #17 SOLD 1ST FEBRUARY 2019 #MWFS9100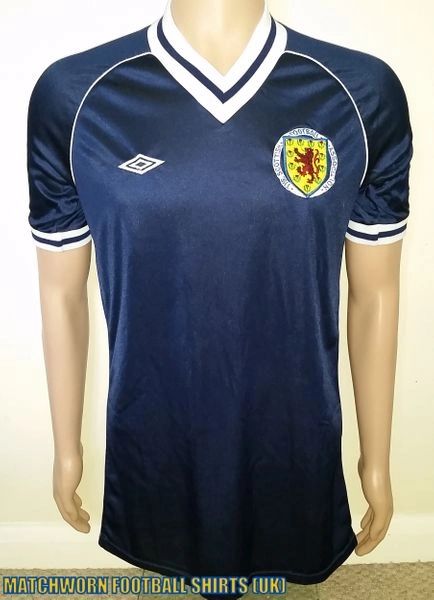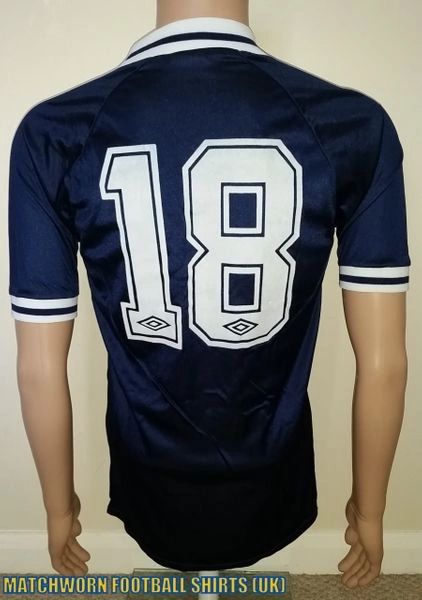 1982 SCOTLAND MATCH WORN UMBRO HOME SHIRT V NETHERLANDS #18 SOLD 1ST FEBRUARY 2019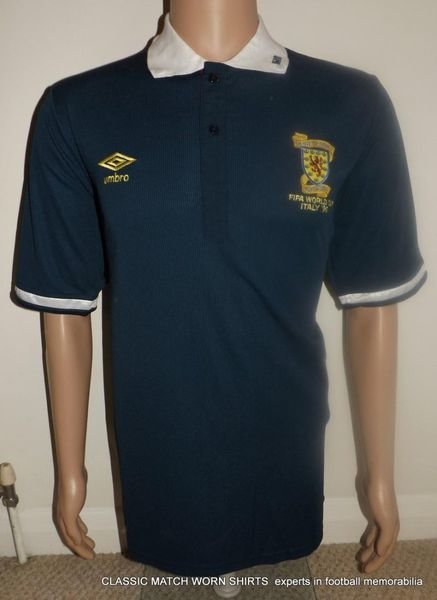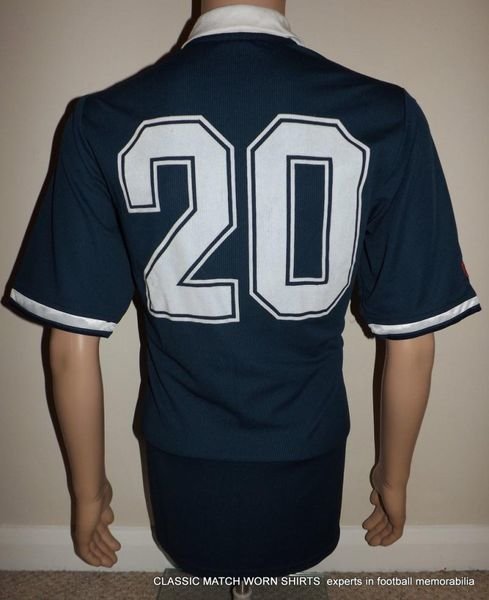 1990 WORLD CUP GARY MCALLISTER MATCH ISSUE SHIRT #20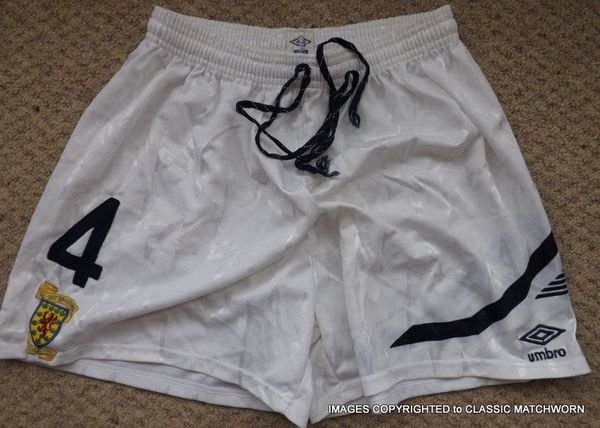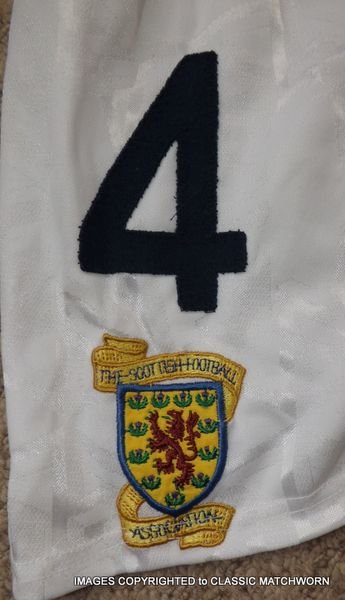 EURO 92 MATCH WORN MAURICE MALPAS SCOTLAND SHORTS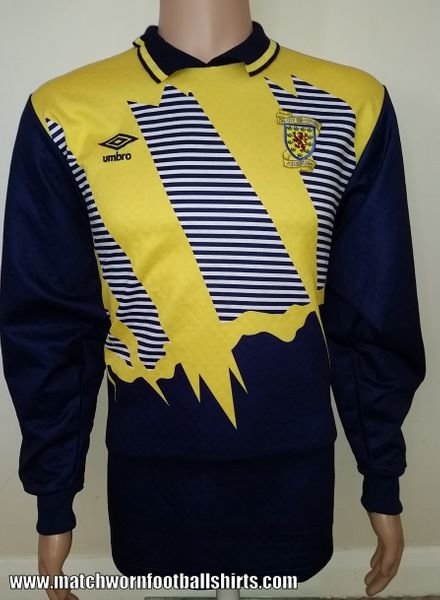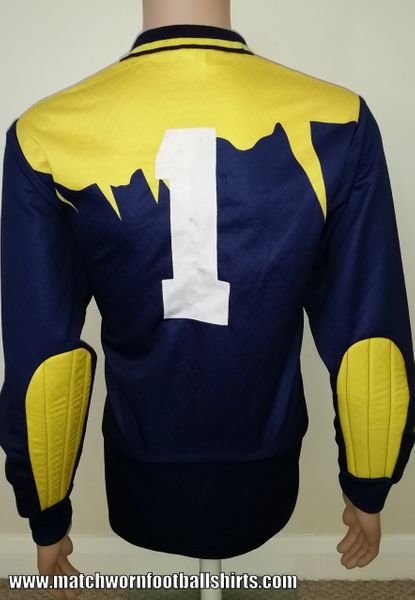 1992 SCOTLAND MATCH ISSUE UMBRO GOALKEEPERS SHIRT LEIGHTON #1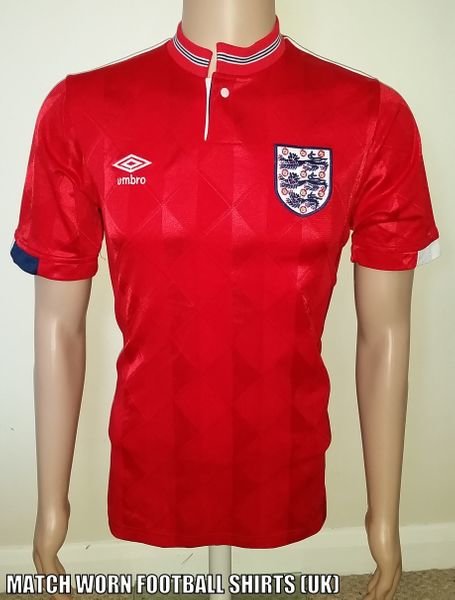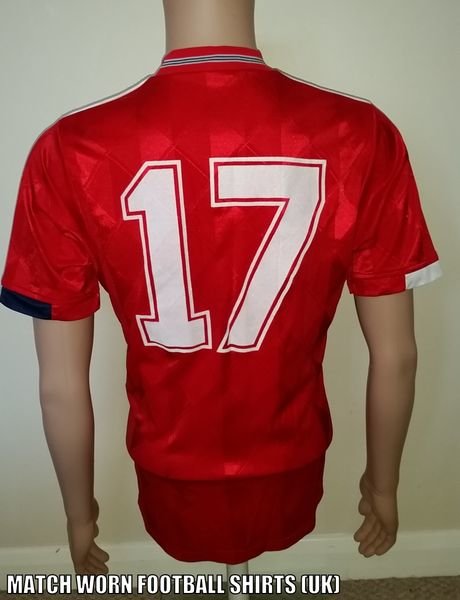 1989 MATCH WORN/ISSUED ENGLAND AWAY SHIRT MARK ROBINS #17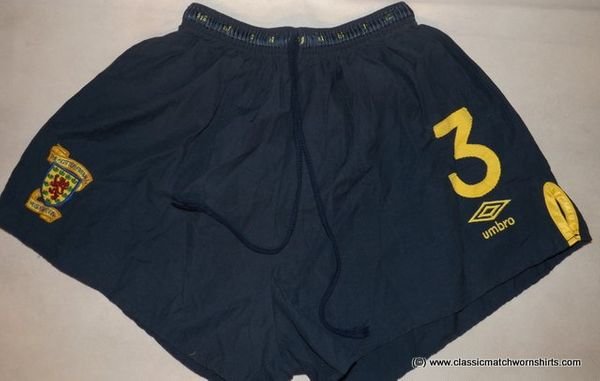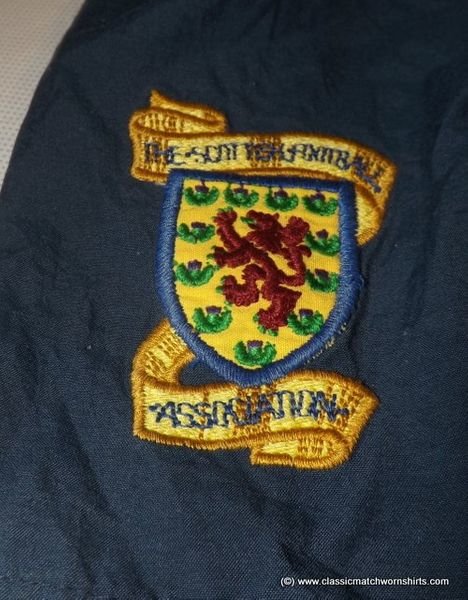 1990 WORLD CUP ROY AITKEN MATCH WORN AWAY SHORTS #3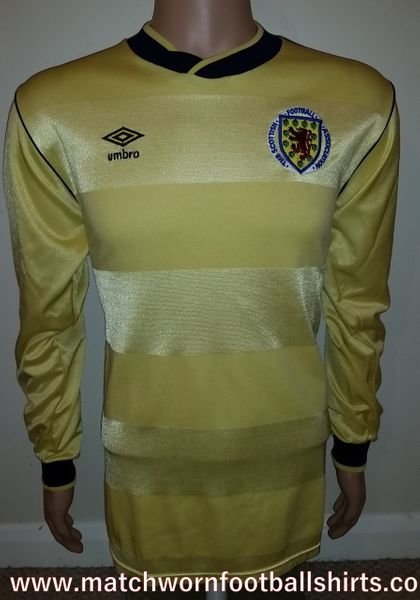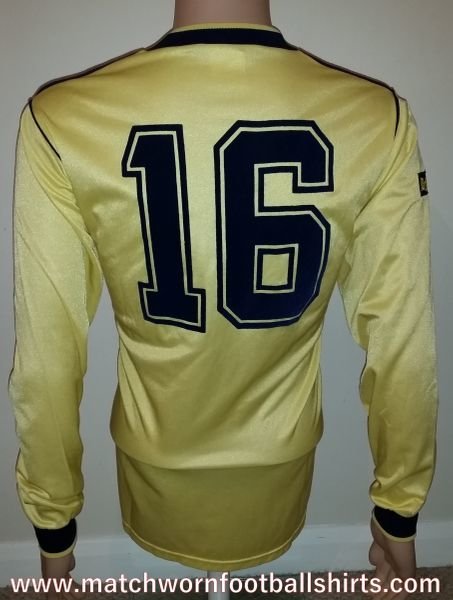 1987 IAN REDFORD SCOTLAND MATCH ISSUE SHIRT V BELGIUM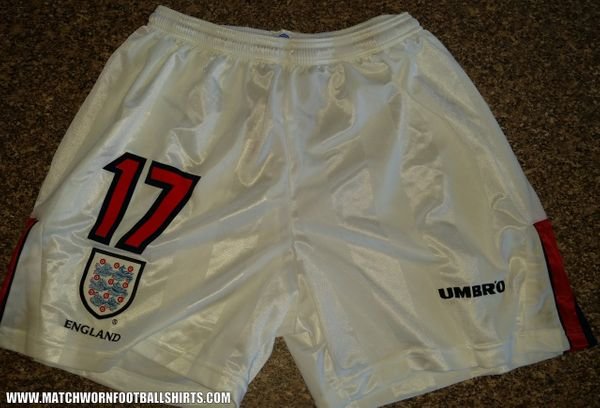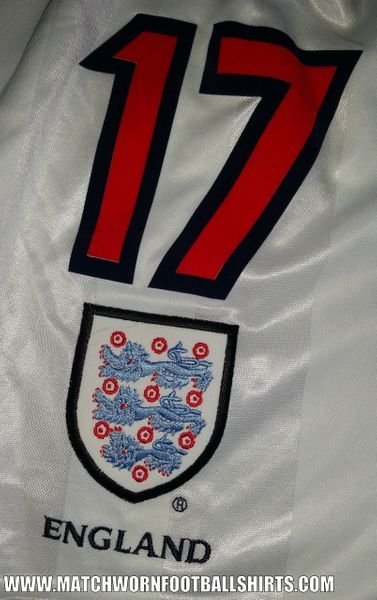 1998 WORLD CUP ENGLAND MATCH ISSUE AWAY SHORTS LEE #17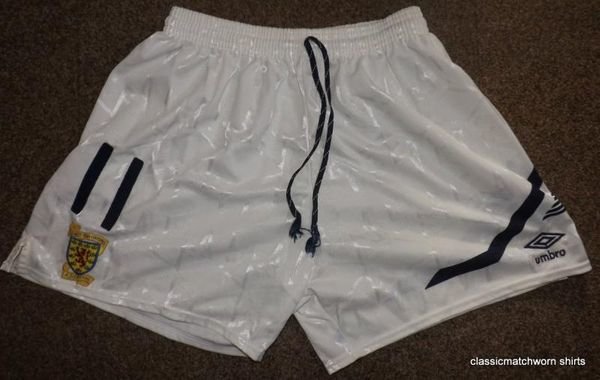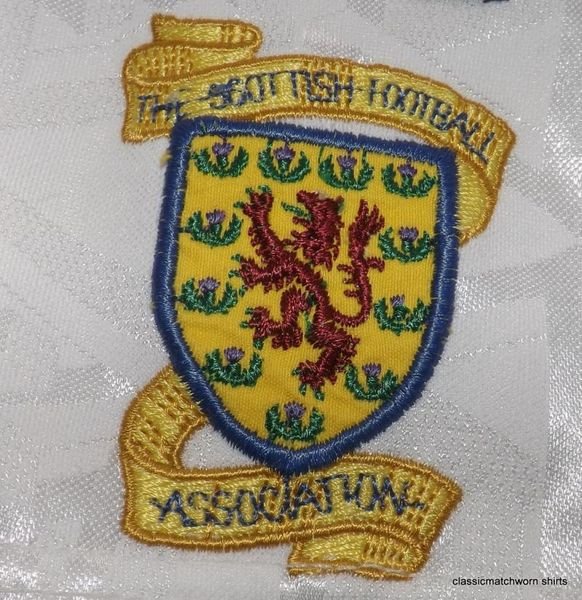 EURO 92 MATCH WORN G McALLISTER SCOTLAND SHORT

S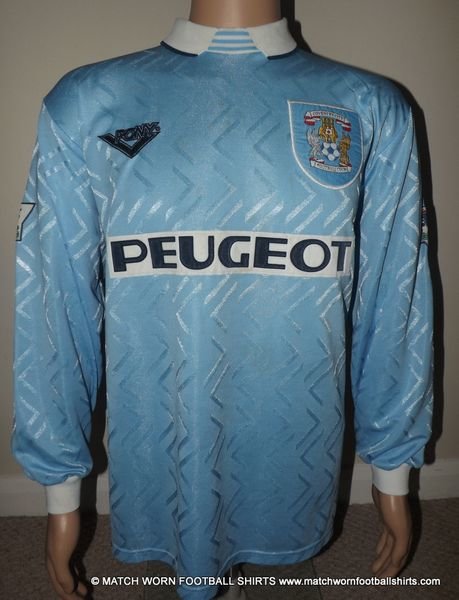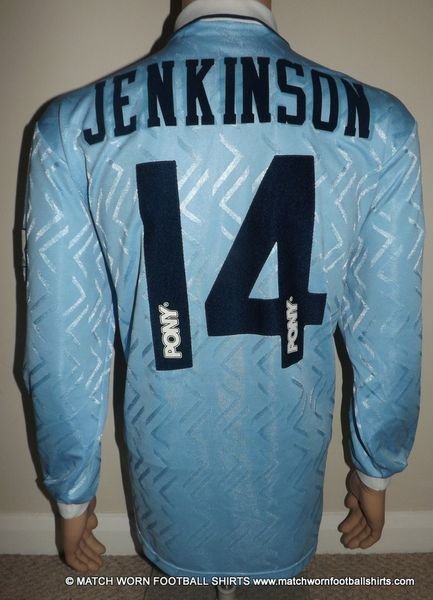 1994/95 COVENTRY CITY MATCH WORN SHIRT JENKINSON #14

SOLD 23 OCT 2018
MWFS9078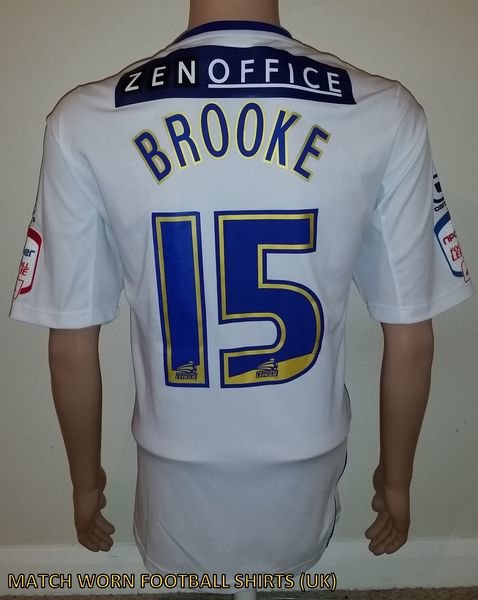 2010/11 OLDHAM ATHLETIC MATCH WORN AWAY SHIRT RYAN BROOKE #15

SOLD 24TH SEPT 2018
MWFS9076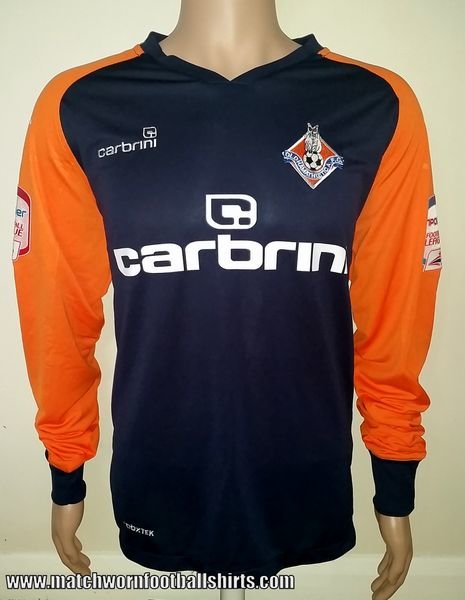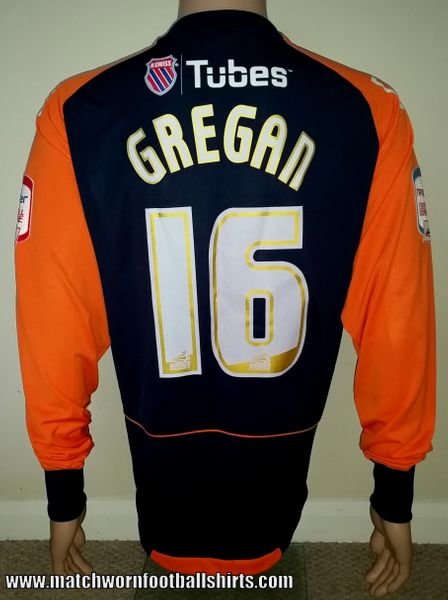 2009/10 OLDHAM ATHLETIC MATCH WORN SHIRT SEAN GREGAN #16

SOLD 24TH SEPT 2018
MWFS9075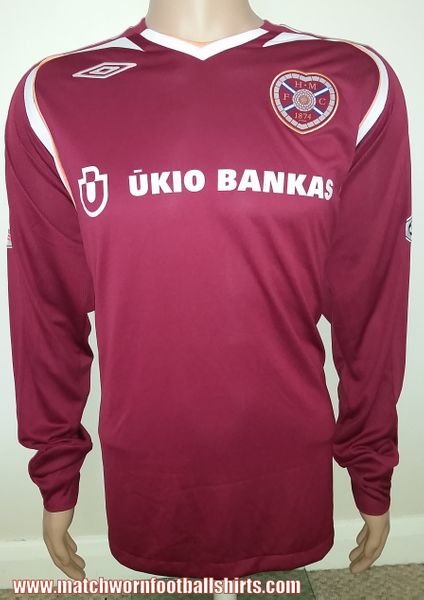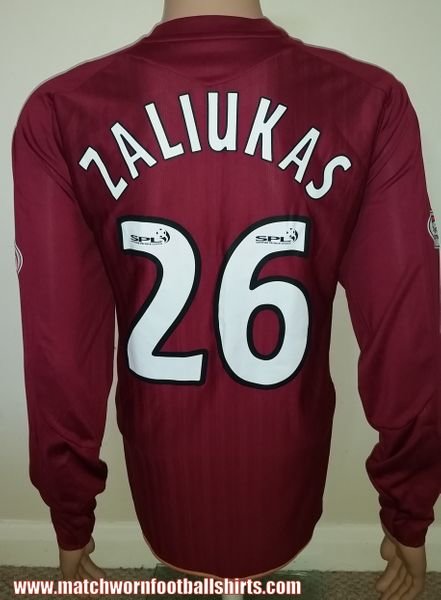 2007/08 HEART OF MIDLOTHIAN MATCH WORN SHIRT ZALIUKAS #26

SOLD 22ND SEPT 2018
MWFS9074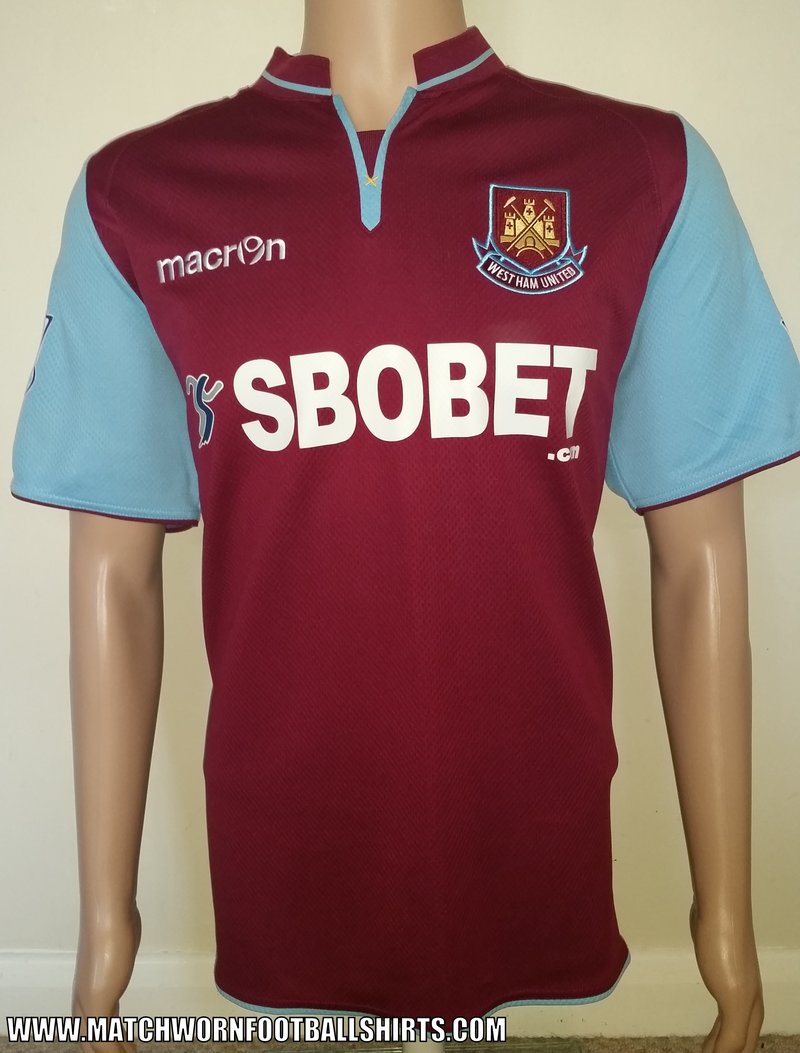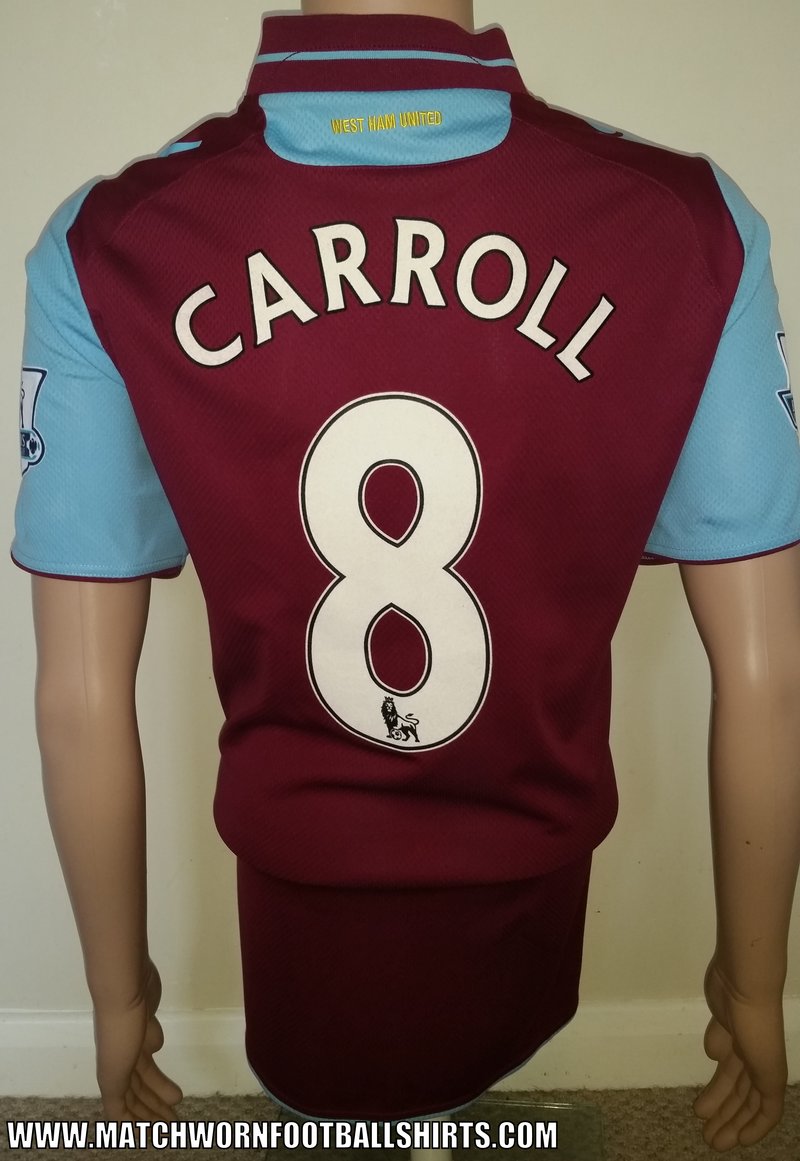 2012/13 WEST HAM UNITED MATCH WORN SHIRT CARROLL #8
SOLD 16TH SEPT 2018
MWFS9073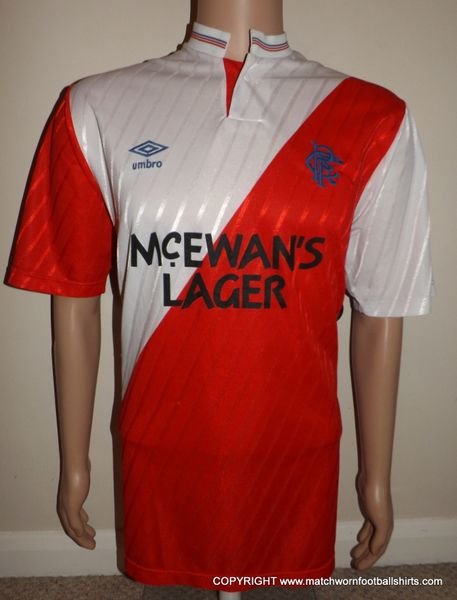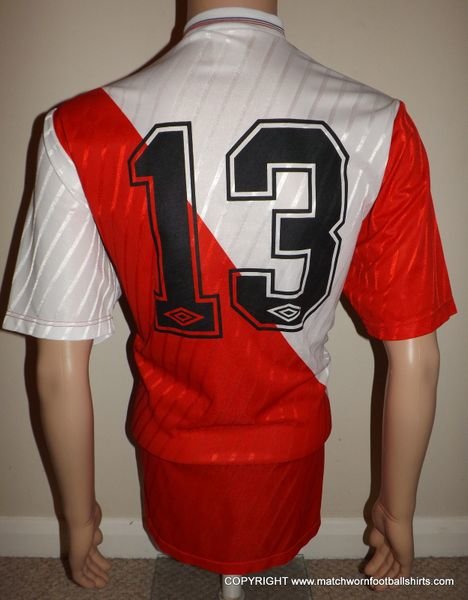 1988 GLASGOW RANGERS MATCH WORN AWAY SHIRT #13

SOLD 6TH SEPT 2018
MWFS9072


1995 NORWICH CITY MITRE AWAY MATCH WORN SHIRT #11

SOLD 3RD SEPT 2018
MWFS9071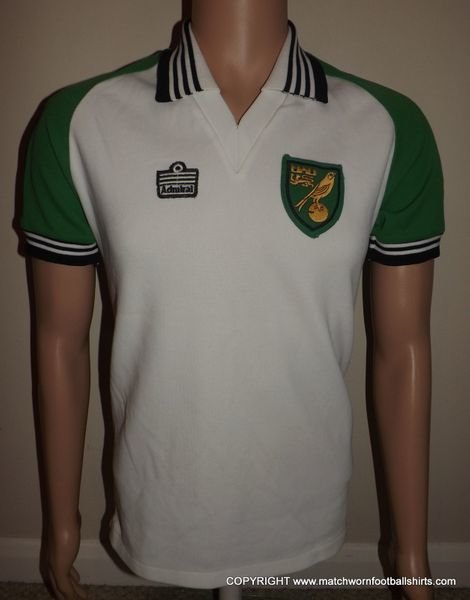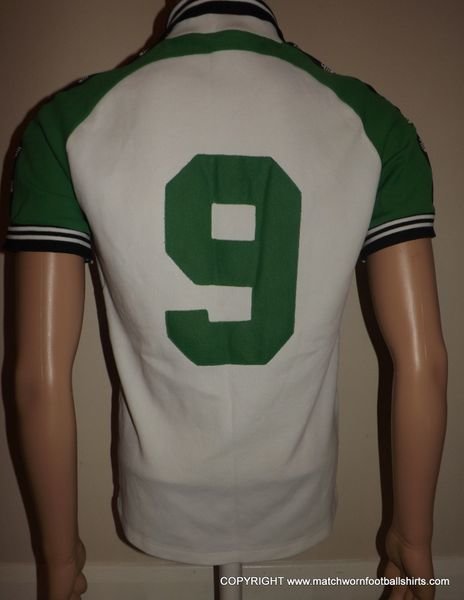 1979 NORWICH CITY AWAY MATCH WORN SHIRT ADMIRAL #9
SOLD 3RD SEPT 2018
MWFS9070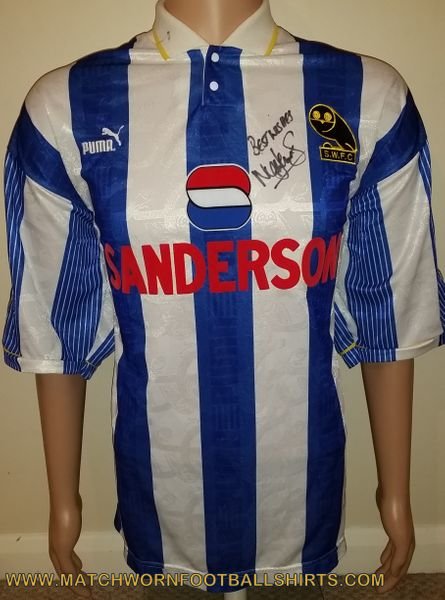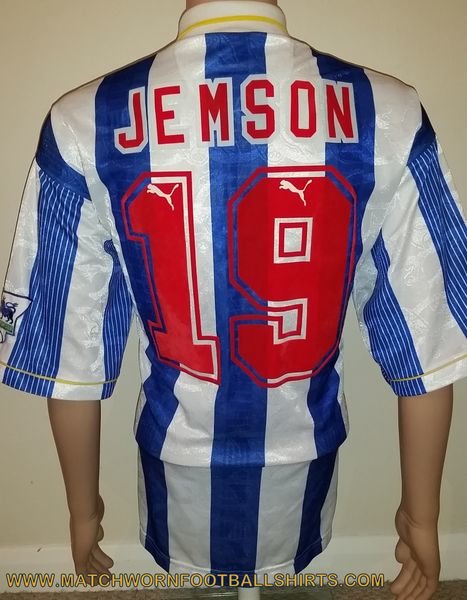 1993/94 SHEFFIELD WEDNESDAY MATCH WORN HOME SHIRT NIGEL JEMSON #19

SOLD 30TH AUGUST 2018
MWFS9069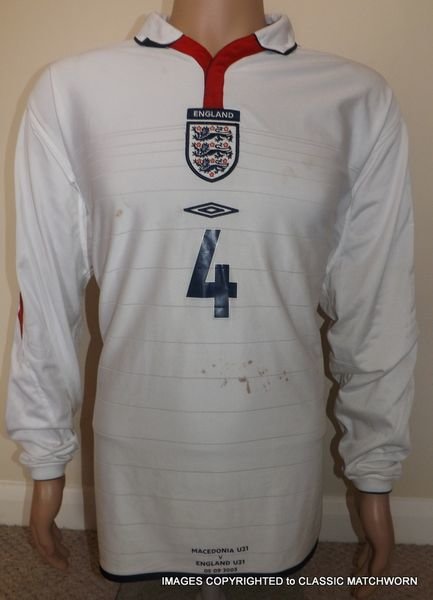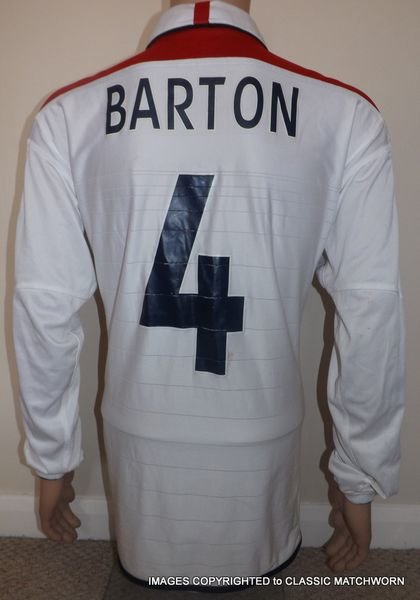 2003 ENGLAND JOEY BARTON MATCH WORN U21 SHIRT V MACEDONIA

SOLD 26TH AUGUST 2018
MWFS9068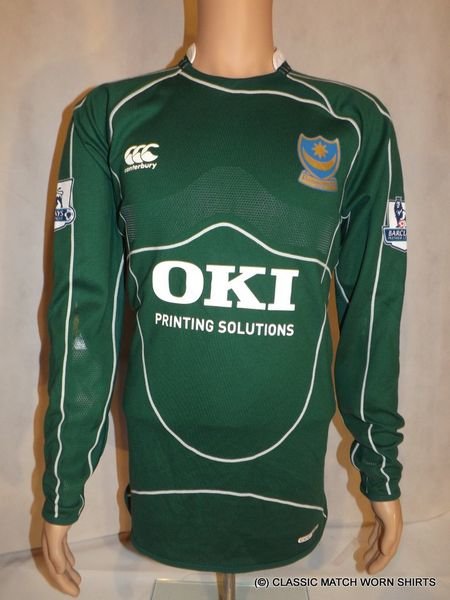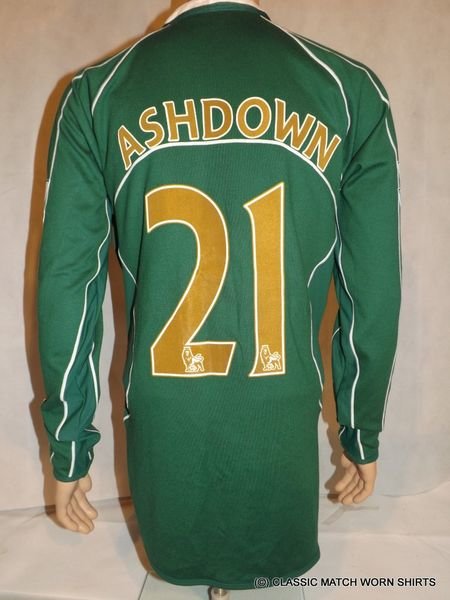 JAMIE ASHDOWN 2008 MATCHWORN PORTSMOUTH SHIRT GK #21

SOLD 22nd AUGUST 2018
MWFS9067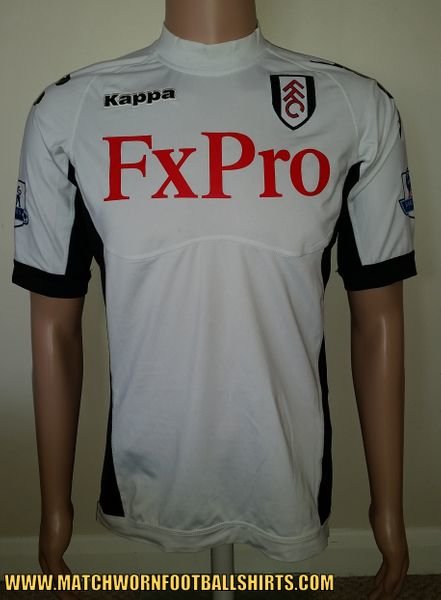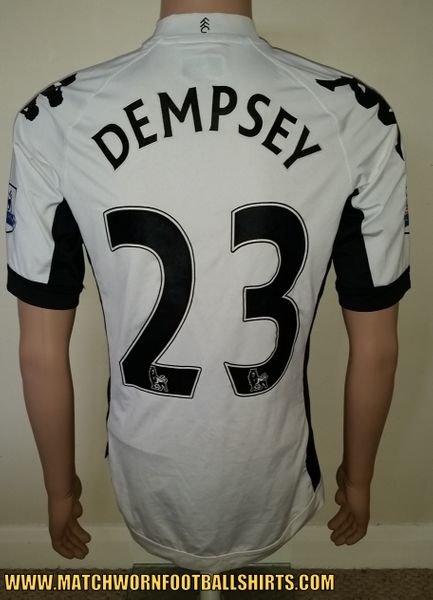 2011/12 FULHAM MATCH WORN HOME SHIRT DEMPSEY #23

SOLD 22nd AUGUST 2018
MWFS9066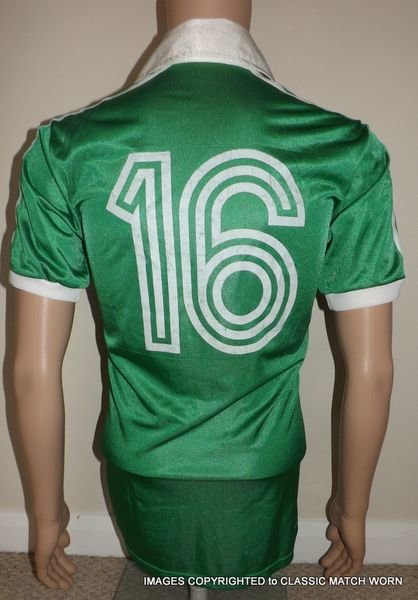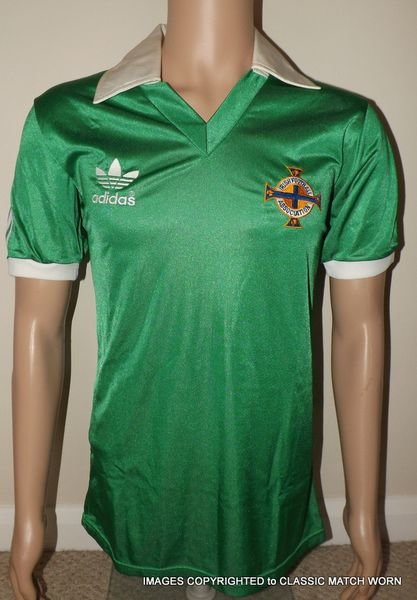 1980 NORTHERN IRELAND SHIRT WORN AND SWAPPED V SWEDEN #16

SOLD 15TH AUGUST 2018
MWFS9065


1994 BURNLEY MATCH WORN MITRE AWAY SHIRT #12

SOLD 12TH AUGUST 2018
MWFS9064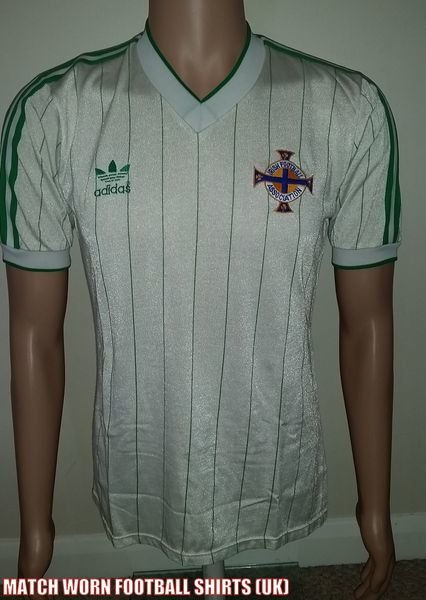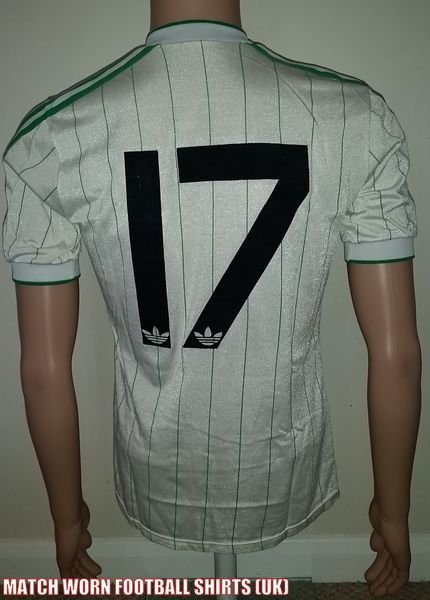 1986 NORTHERN IRELAND MATCH ISSUE AWAY SHIRT ADIDAS #17 V FRANCE 26/02/86

SOLD 9TH AUGUST 2018
MWFS9062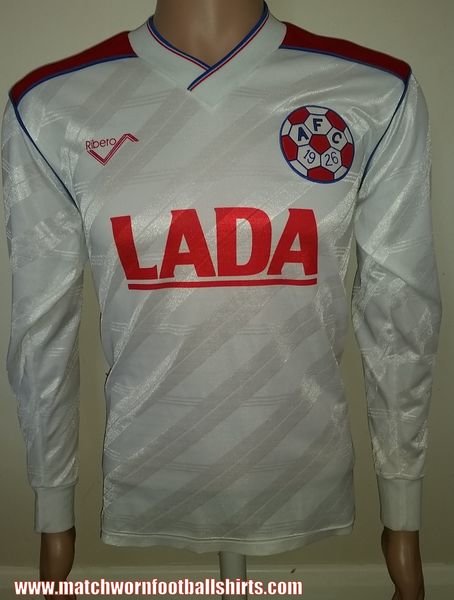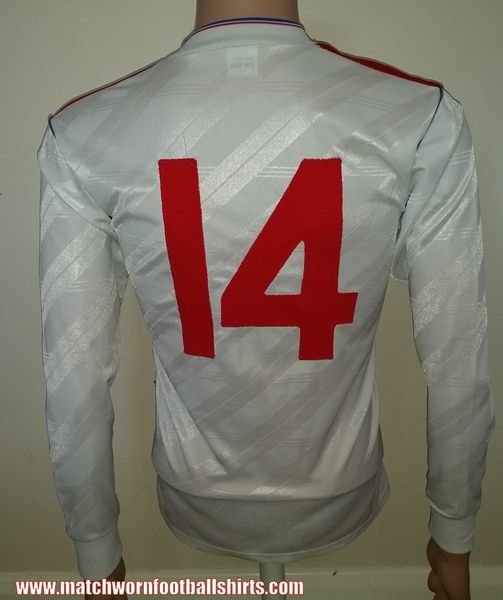 1989 ALDERSHOT MATCH WORN AWAY SHIRT #14

SOLD 24TH JULY 2018
MWFS9061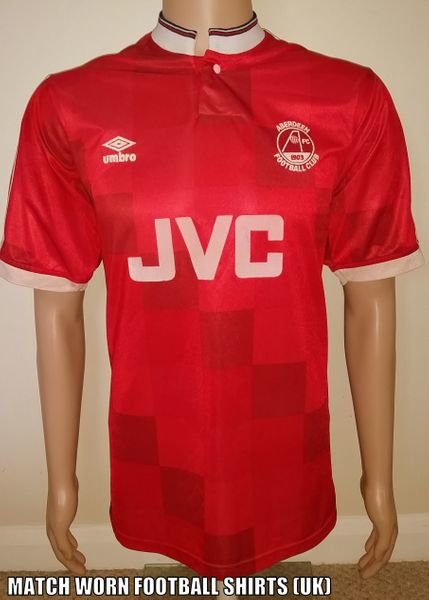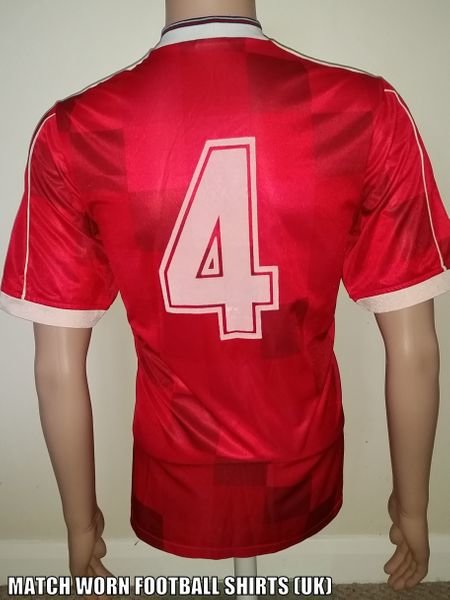 1988 ABERDEEN HOME UMBRO MATCH WORN SHIRT #4 PAUL MASON

SOLD 4TH JULY 2018
MWFS9060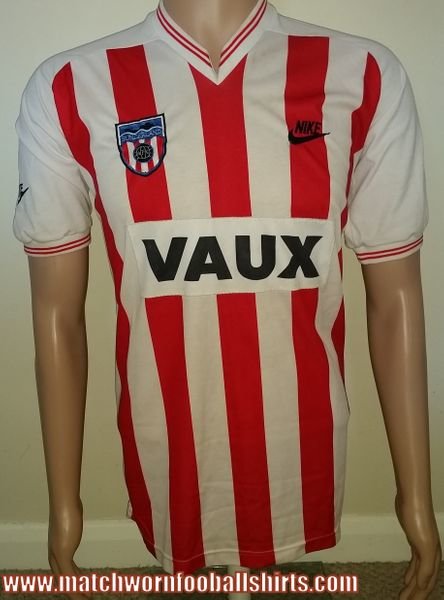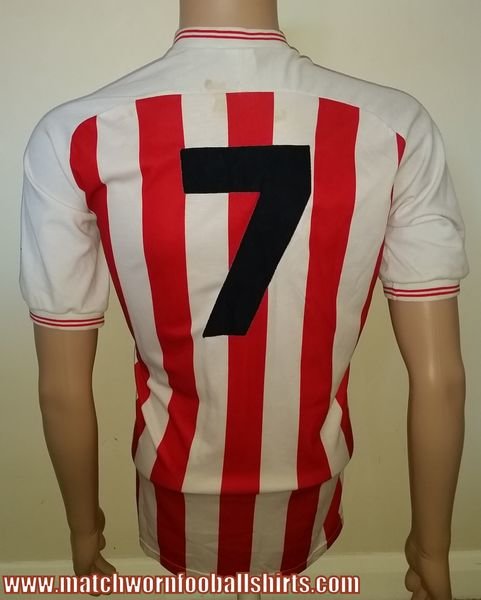 1985 SUNDERLAND NIKE MATCH WORN SHIRT #7 HOWARD GAYLE

SOLD 24TH JUNE 2018
MWFS9059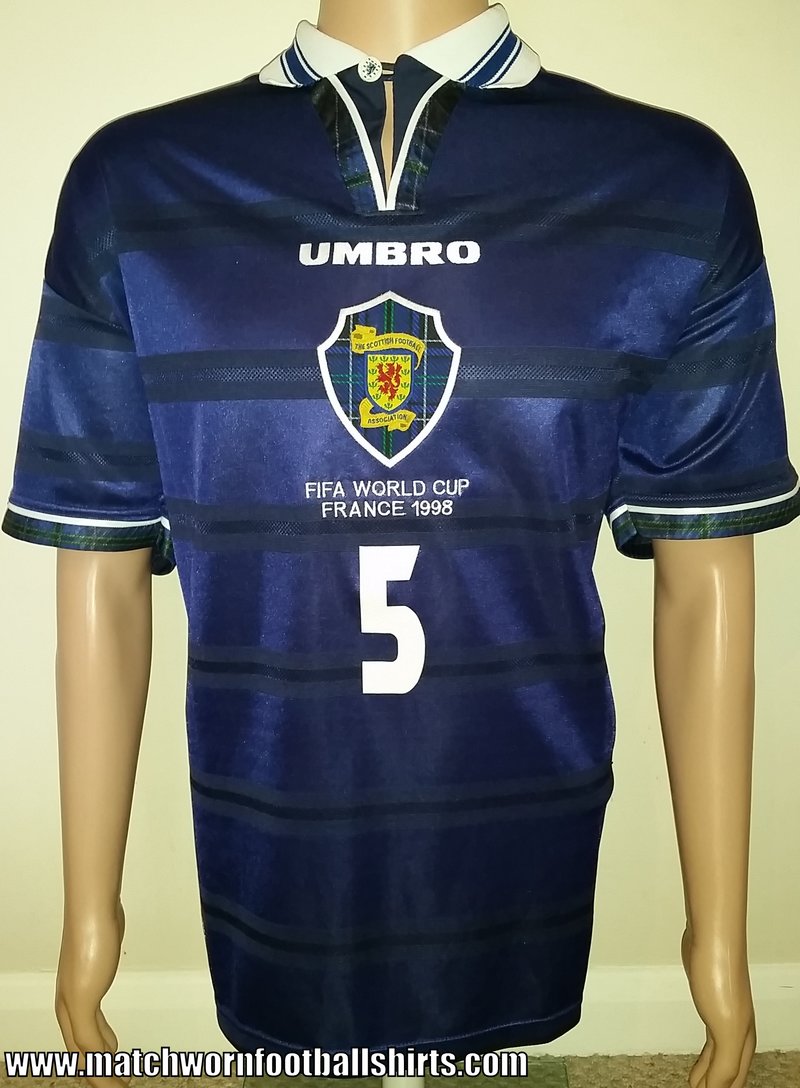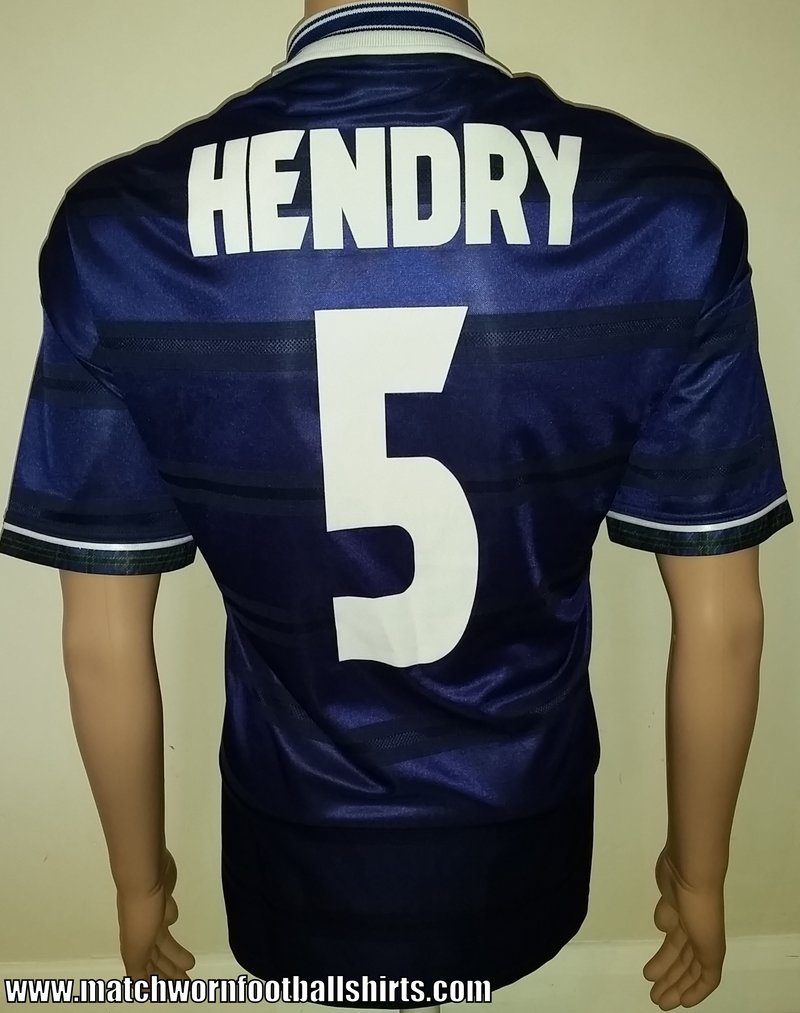 COLIN HENDRY MATCH ISSUE SCOTLAND SHIRT WORLD CUP FRANCE 98 V NORWAY

SOLD 10TH JUNE 2018
MWFS9058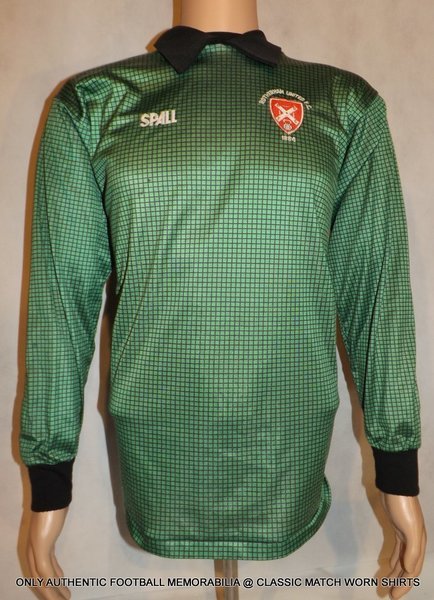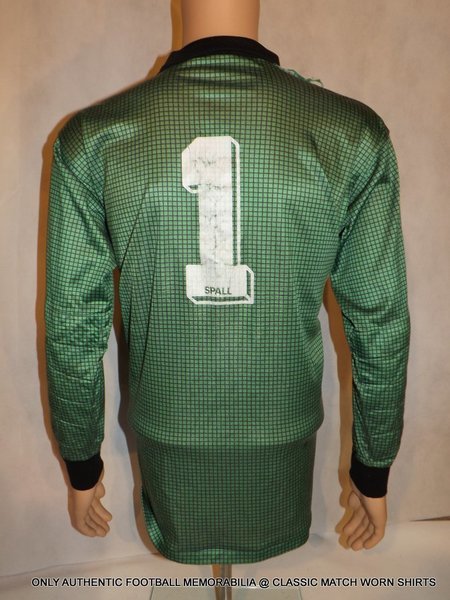 1986/87 ROTHERHAM UNITED MATCH WORN GOALKEEPERS SHIRT #1

SOLD 10TH JUNE 2018
MWFS9057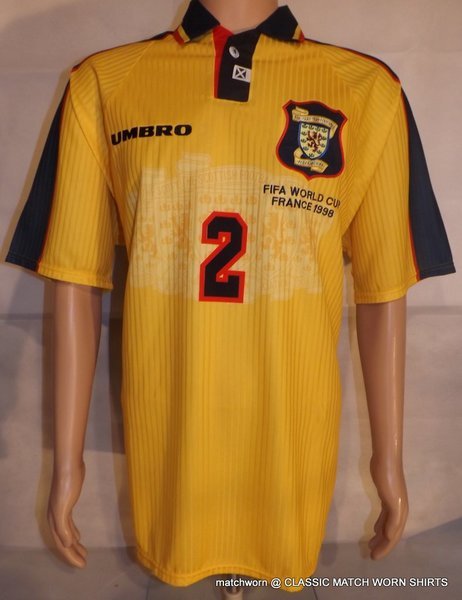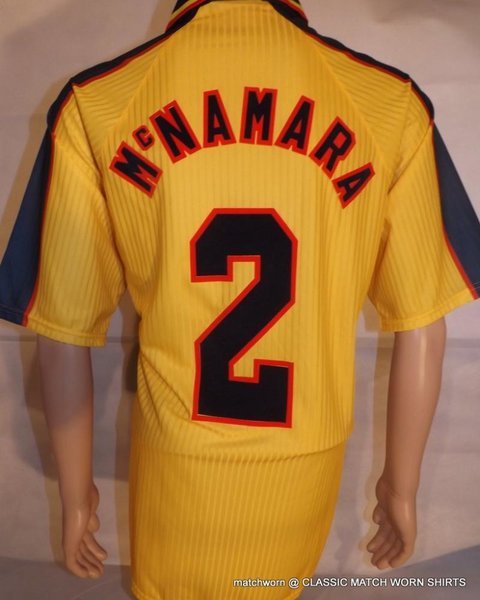 JACKIE McNAMARA MATCH ISSUE SCOTLAND SHIRT WORLD CUP FRANCE 98 V NORWAY

SOLD 2ND JUNE 2018
MWFS9056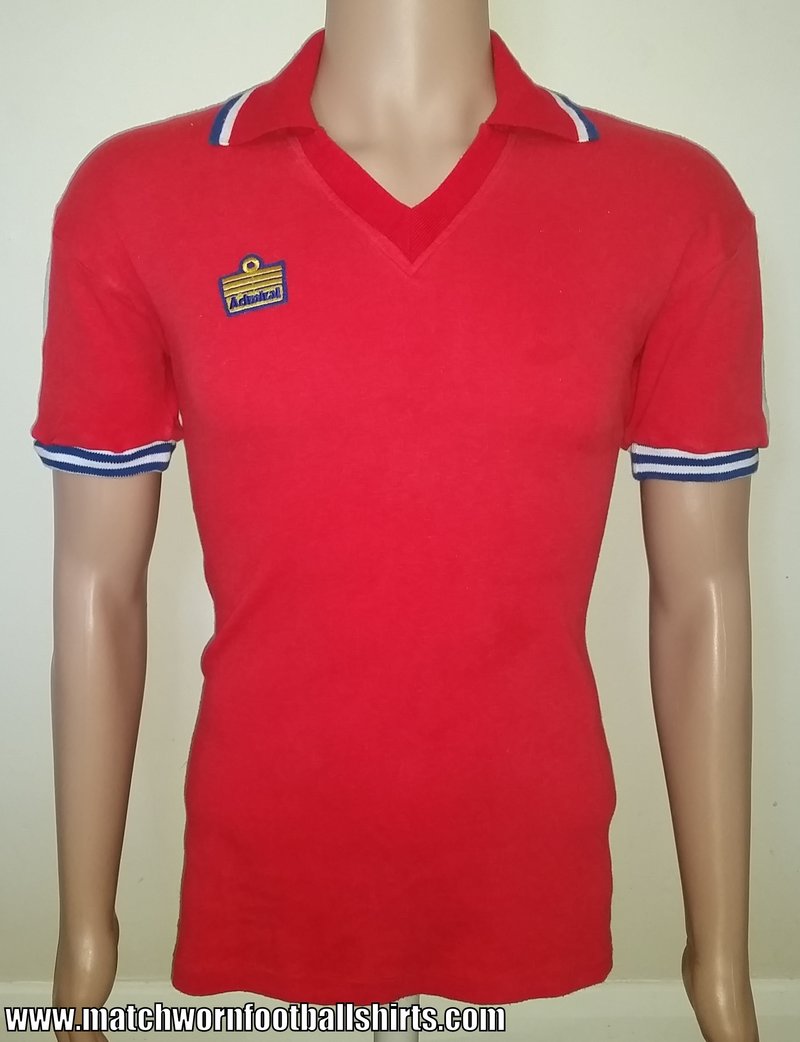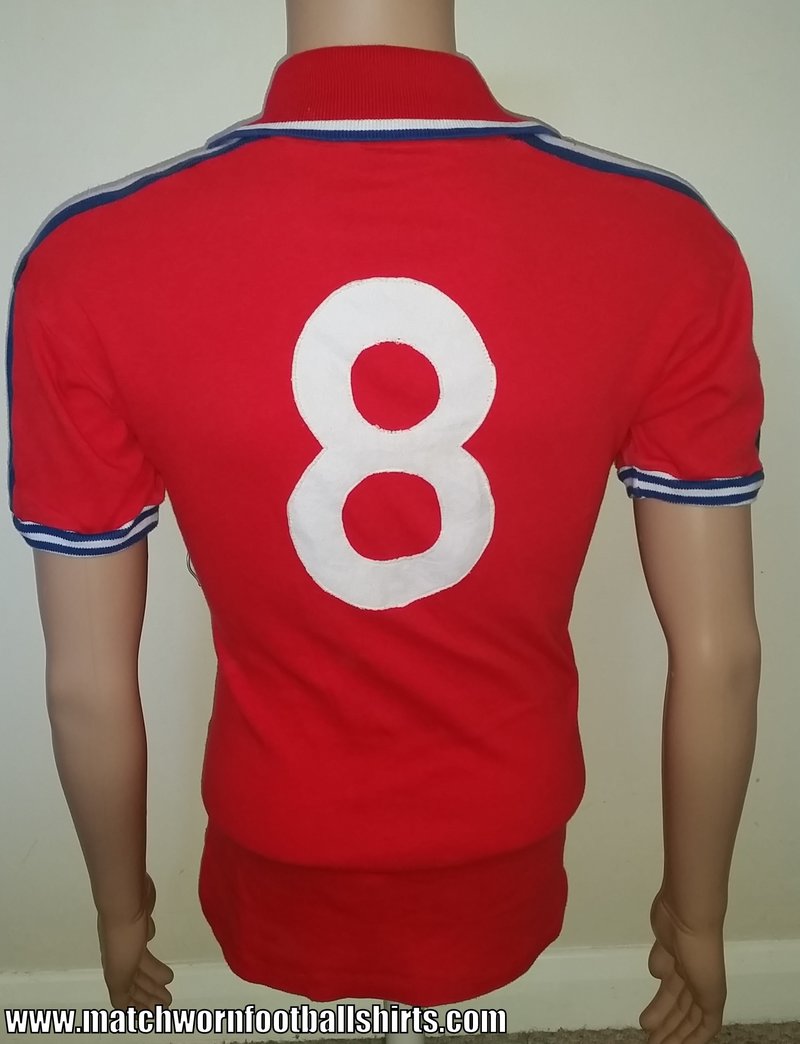 1977 ENGLAND PLAYER WORN ADMIRAL TRAINING AWAY SHIRT #8

2ND JUNE 2018
MWFS9055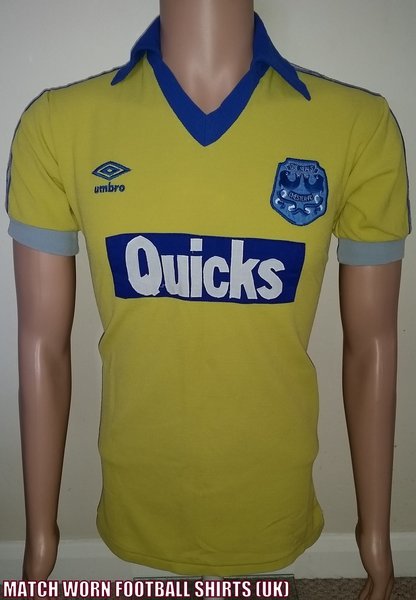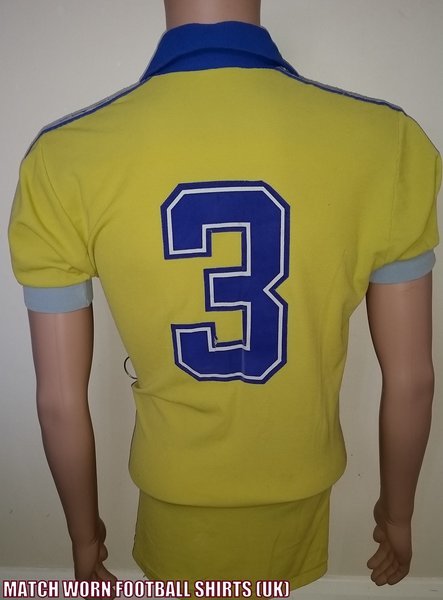 1981/82 CHESTER CITY MATCH WORN AWAY SHIRT #3

SOLD 25TH MAY 2018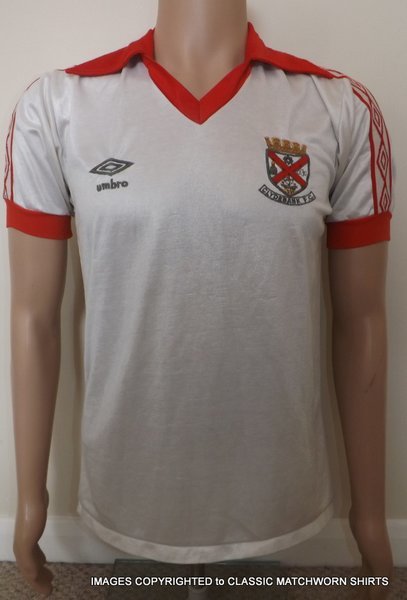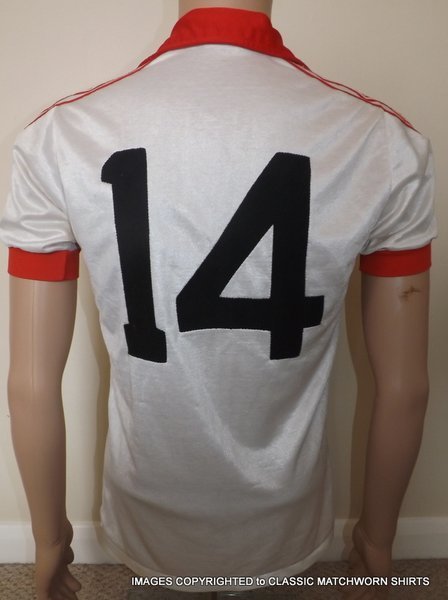 1980 CLYDEBANK UMBRO MATCH WORN HOME SHIRT #14

SOLD 25TH MAY 2018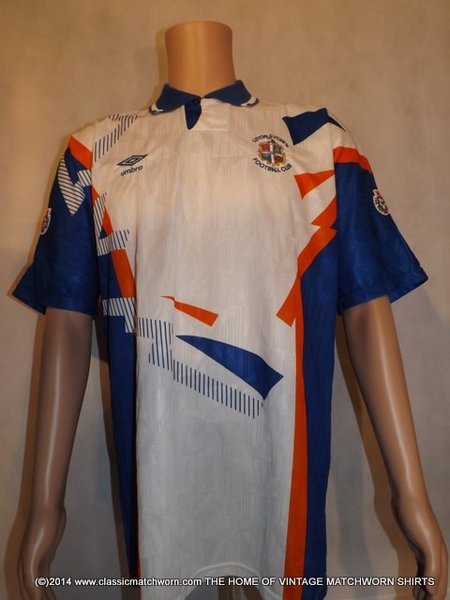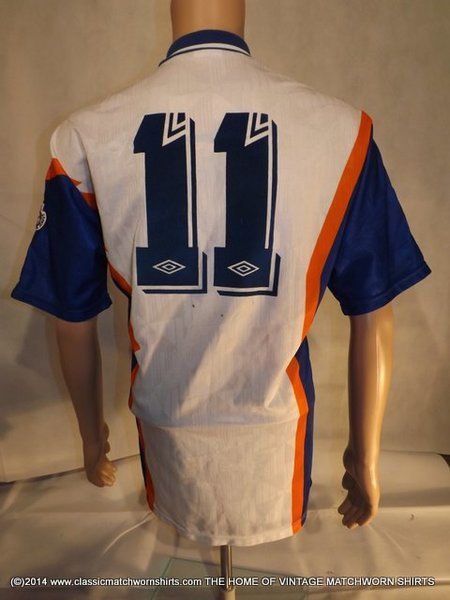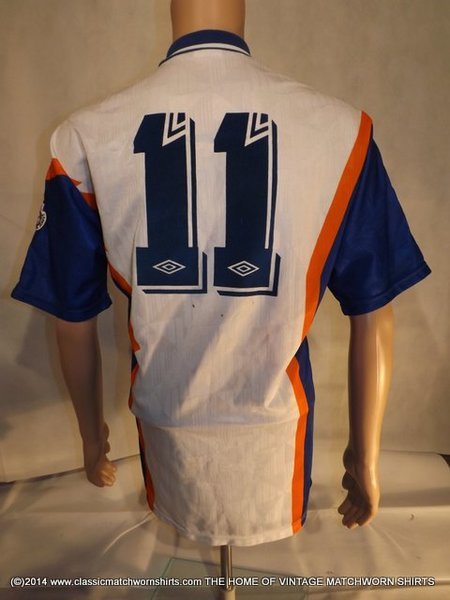 1991 LUTON TOWN MATCHWORN HOME SHIRT #11 UMBRO

SOLD 22ND MAY 2018
MWFS9052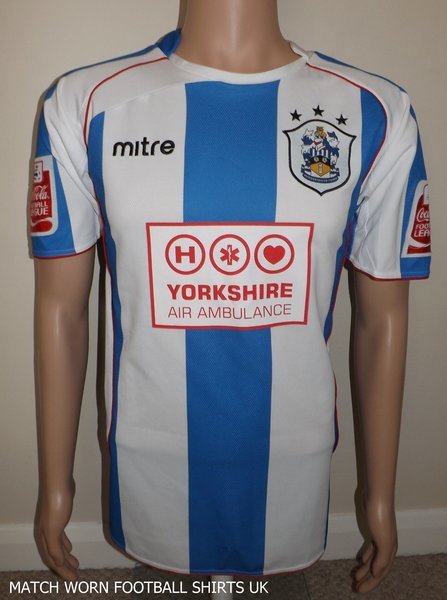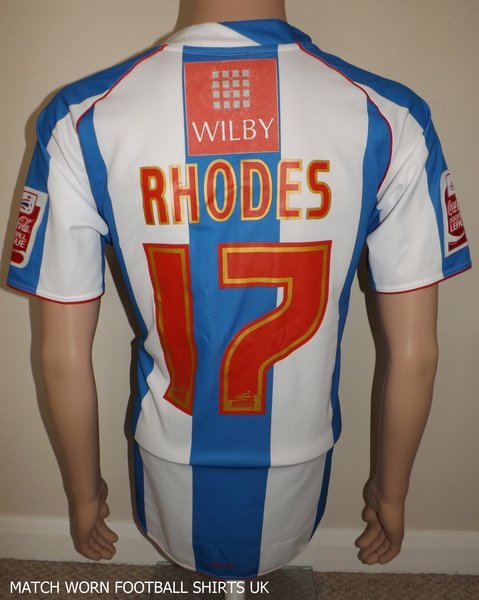 2009/10 HUDDERSFIELD TOWN MATCH WORN HOME SHIRT RHODES #17

SOLD 14TH MAY 2018
MWFS9051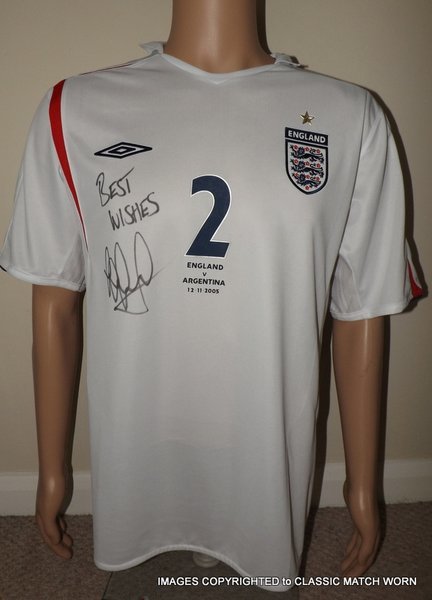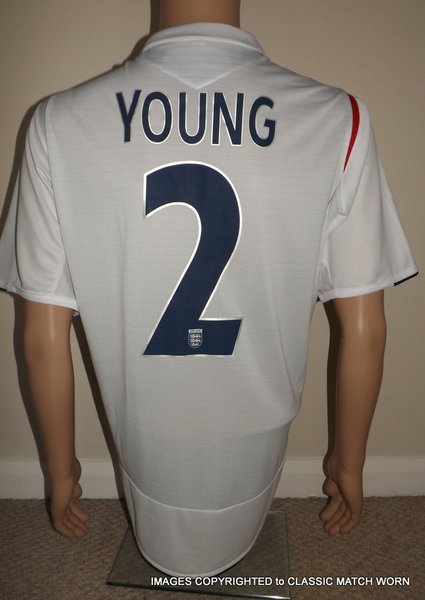 2005 ENGLAND V ARGENTINA MATCH ISSUE SHIRT LUKE YOUNG #2

SOLD 14TH APRIL 2018
MWFS9050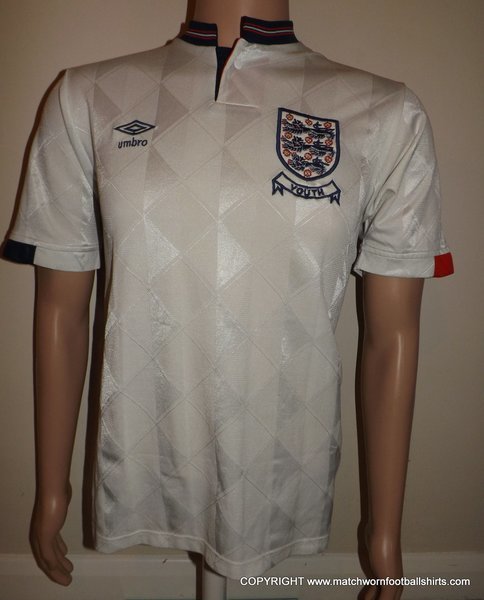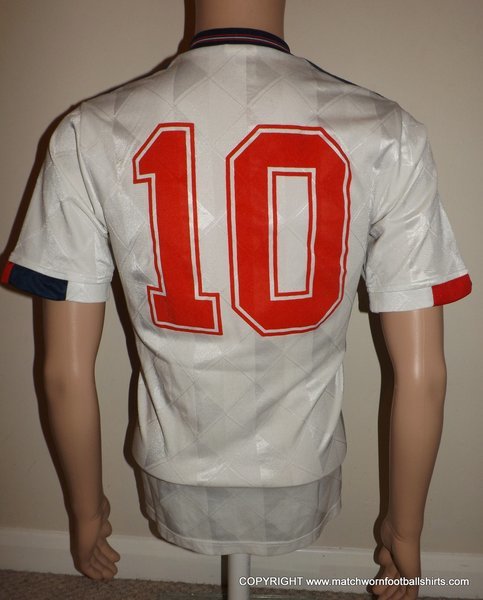 1988 ENGLAND UMBRO MATCH WORN U21 SHIRT #10

SOLD 5TH APRIL 2018
MWFS9049


1989/90 EXETER CITY MATCH WORN HOME SHIRT DARREN ROWBOTHAM #7

SOLD 5TH APRIL 2018
MWFS9048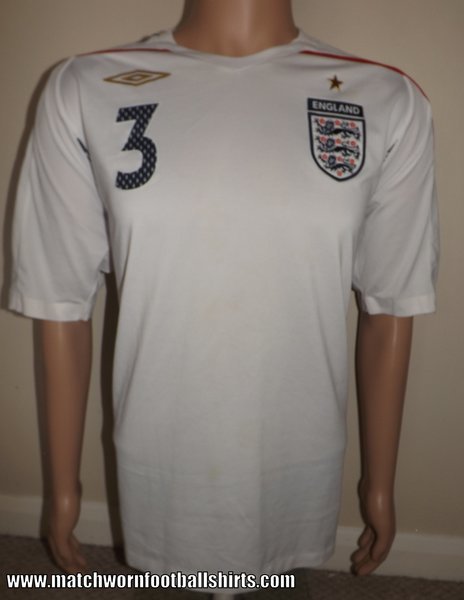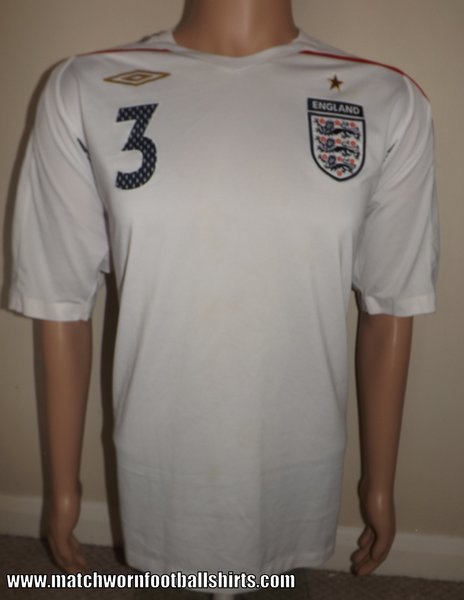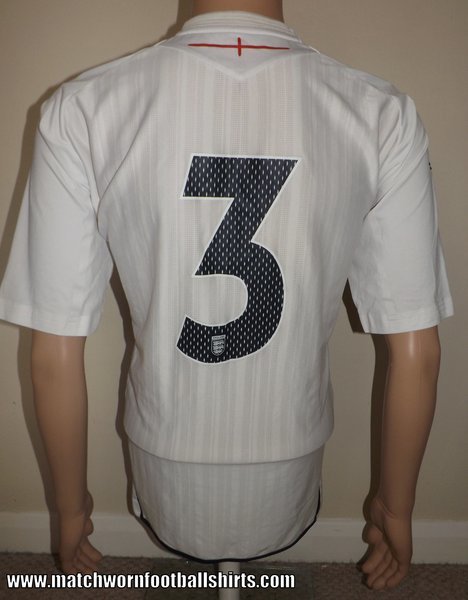 2007 ENGLAND MATCH ISSUE UMBRO HOME SHIRT #3 "GAME SHIRT" STAR

SOLD 28TH MARCH 2018
MWFS9047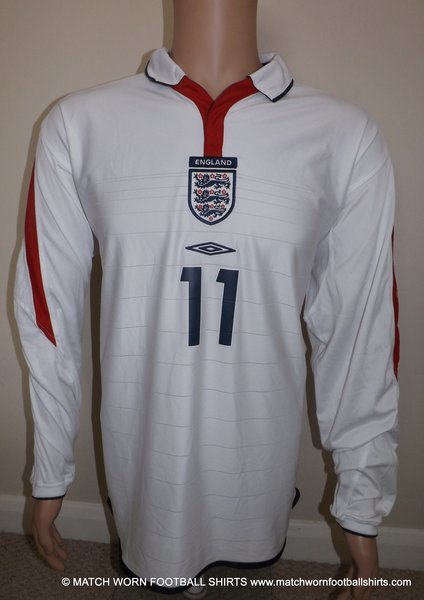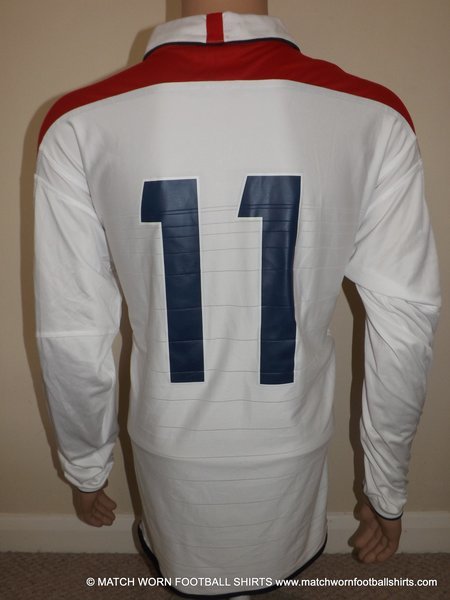 2004 ENGLAND MATCH WORN/ISSUE ENGLAND SHIRT #11

SOLD 28TH MARCH 2018
MWFS9046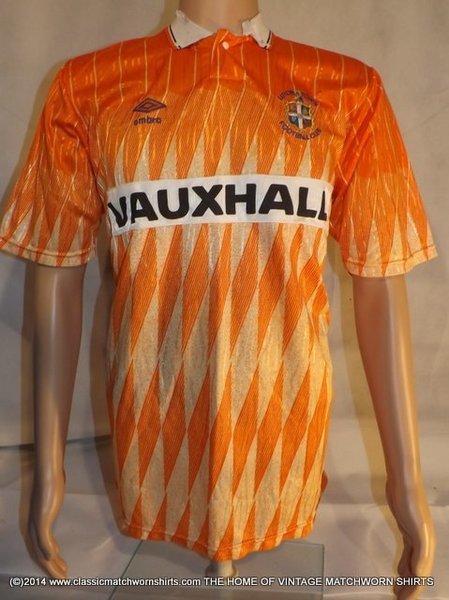 1990 LUTON TOWN MATCHWORN UMBRO AWAY SHIRT #12

SOLD 25TH MARCH 2018
MWFS9045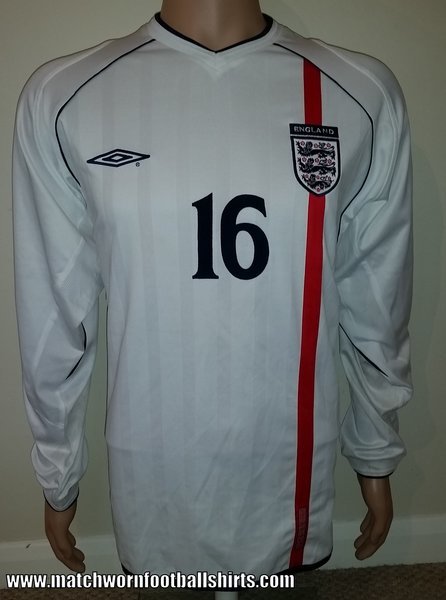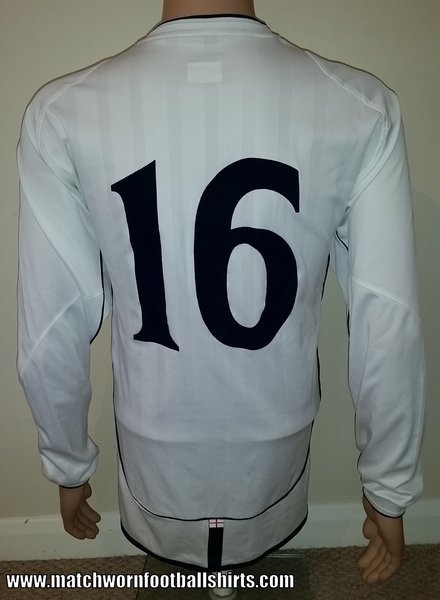 2002 ENGLAND MATCH ISSUE HOME SHIRT #16

SOLD 24TH MARCH 2018
MWFS9044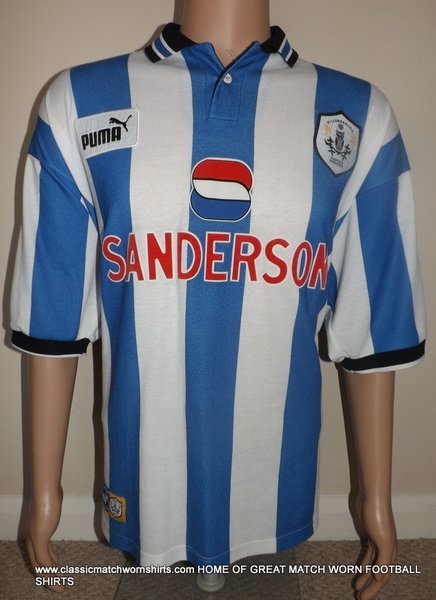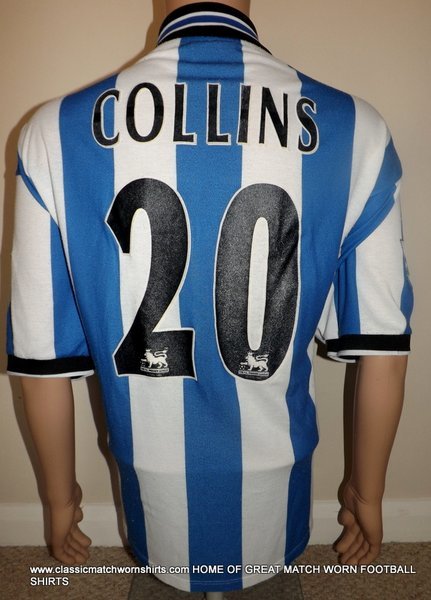 1998 SHEFFIELD WEDNESDAY MATCH WORN HOME SHIRT WAYNE COLLINS #20

SOLD 20TH MARCH 2018
MWFS9043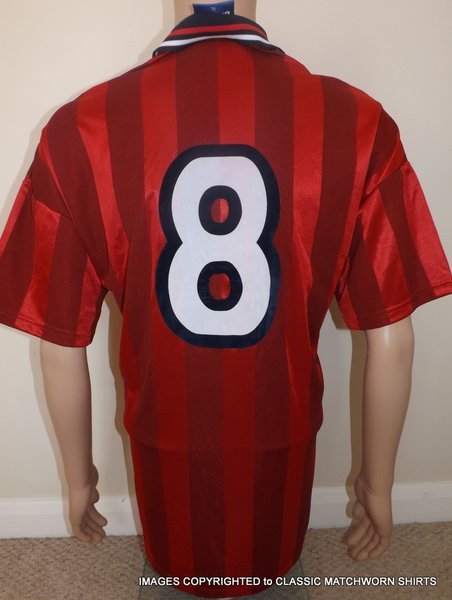 1999 ENGLAND MATCH WORN UMBRO PAUL SCHOLES AWAY SHIRT #8

SOLD 19TH MARCH 2018
MWFS9042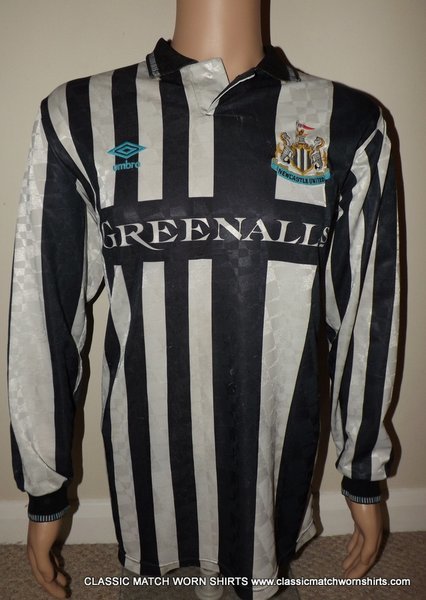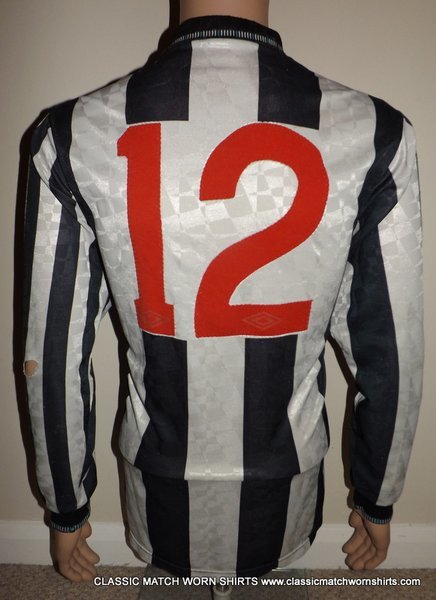 1990 NEWCASTLE UNITED MATCH WORN HOME SHIRT #12

SOLD 12th

MARCH 2018 MWFS9041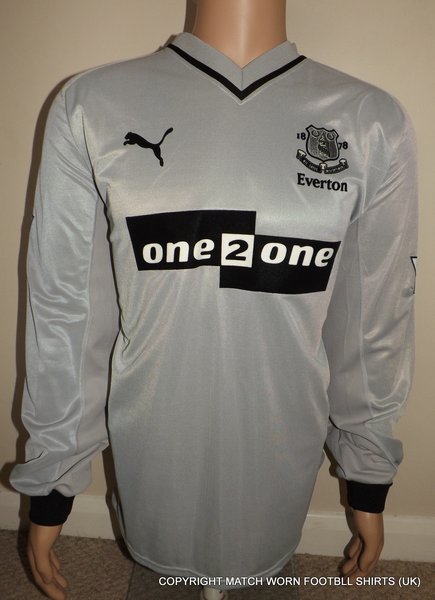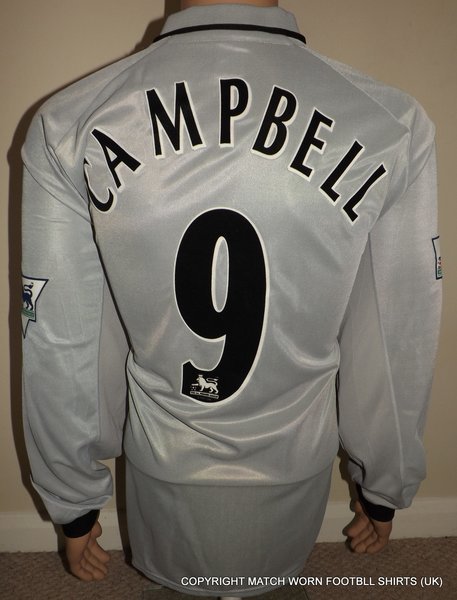 2001/02 KEVIN CAMPBELL MATCH WORN EVERTON AWAY SHIRT #9

SOLD 24th

FEBRUARY 2018 MWFS9040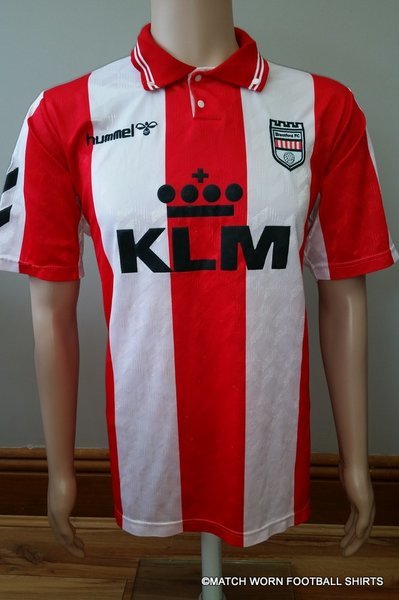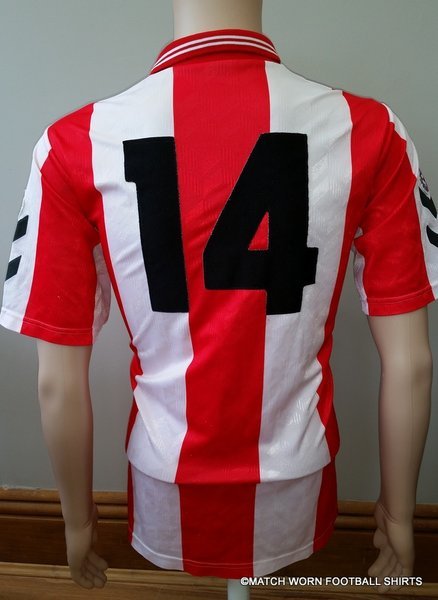 1992 BRENTFORD MATCH WORN HUMMEL HOME SHIRT #14 KLM

SOLD 24th

FEBRUARY 2018 MWFS9039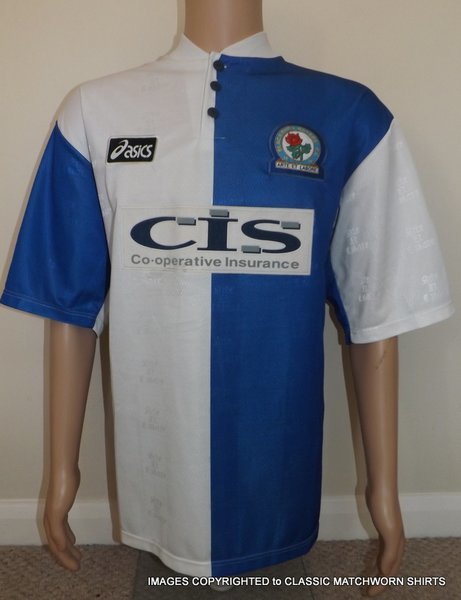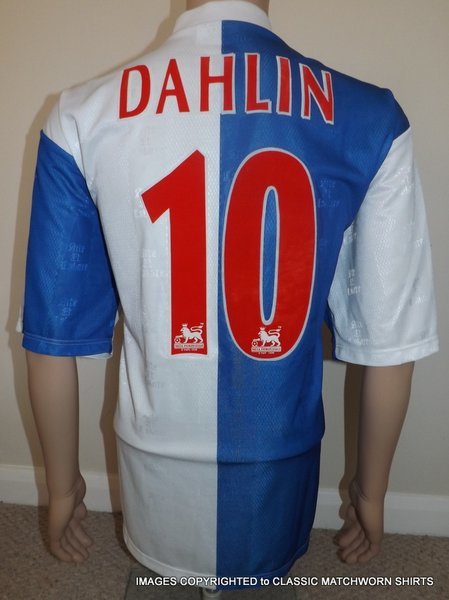 1996 BLACKBURN ROVERS MATCH WORN SHIRT DAHLIN #10

SOLD 21ST

FEBRUARY 2018 MWFS9038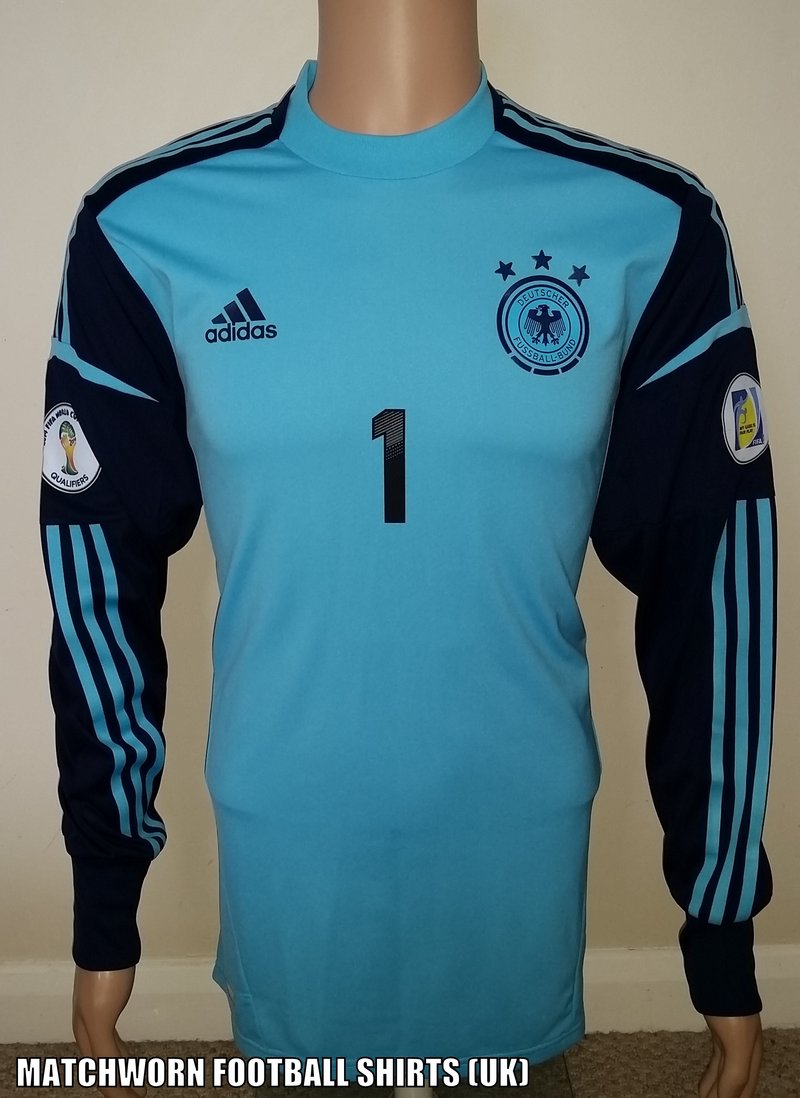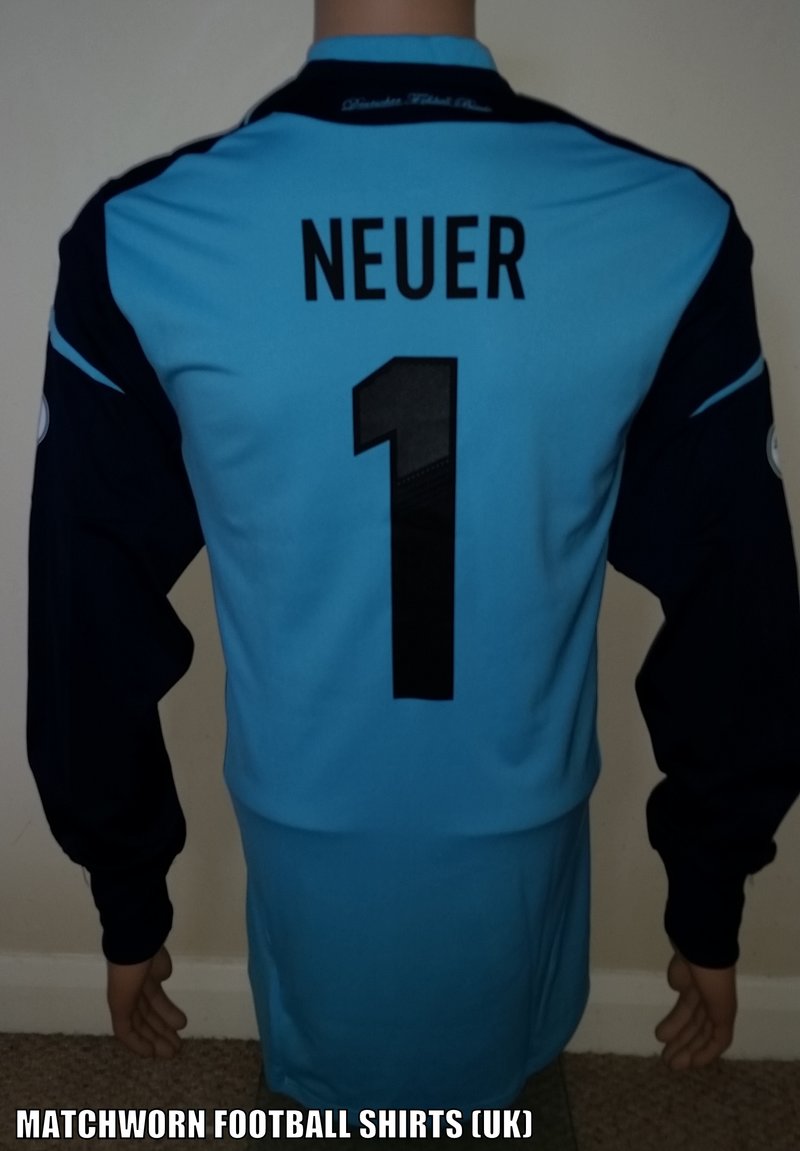 2013 GERMANY MATCH ISSUE GOALKEEPERS SHIRT NEUER #1

SOLD 21ST

FEBRUARY 2018 MWFS9037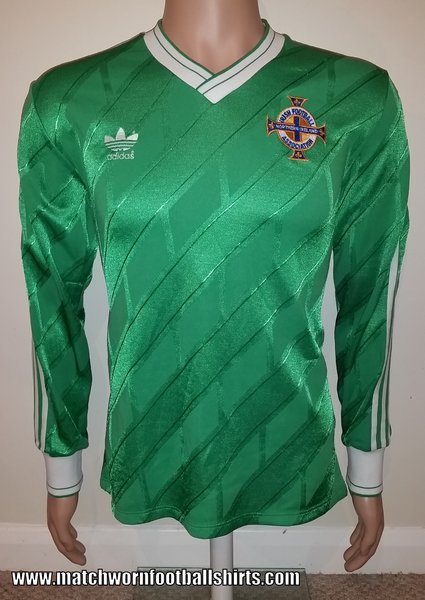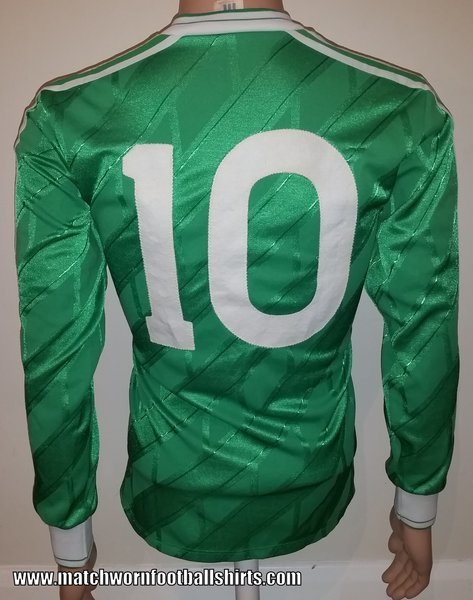 1987 MATCH WORN NORTHERN IRELAND ADIDAS HOME SHIRT #10

SOLD 17TH

FEBRUARY 2018 MWFS9036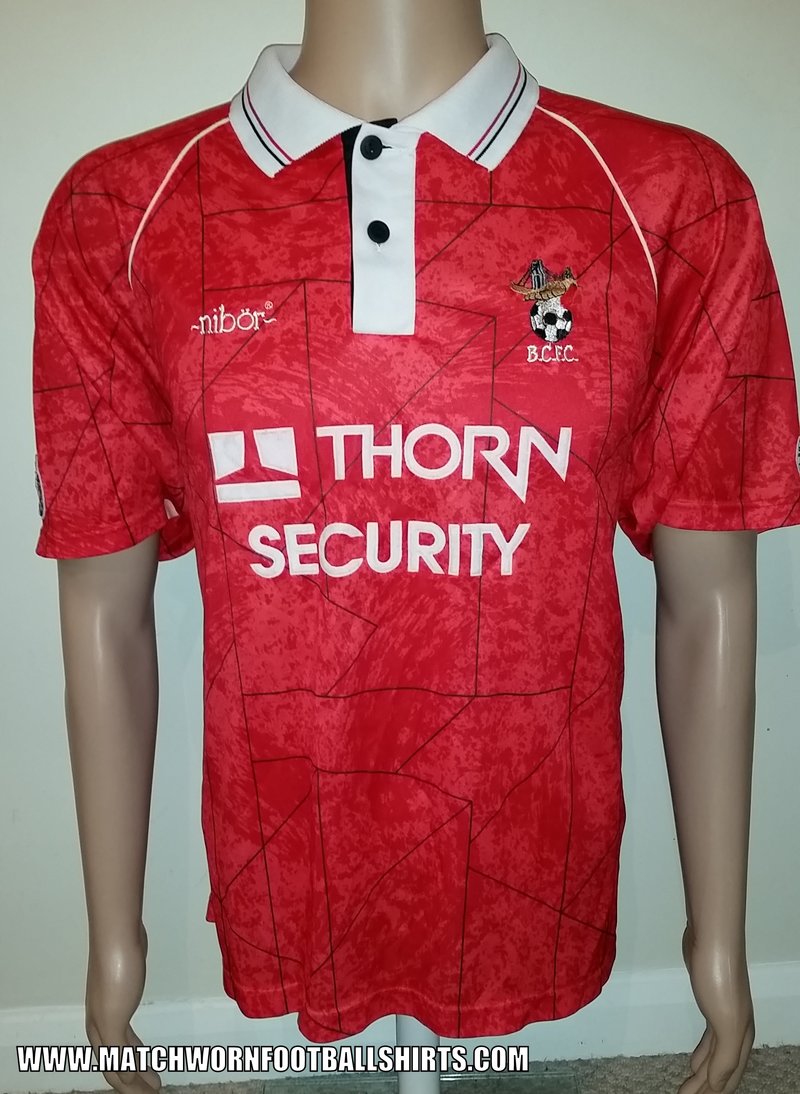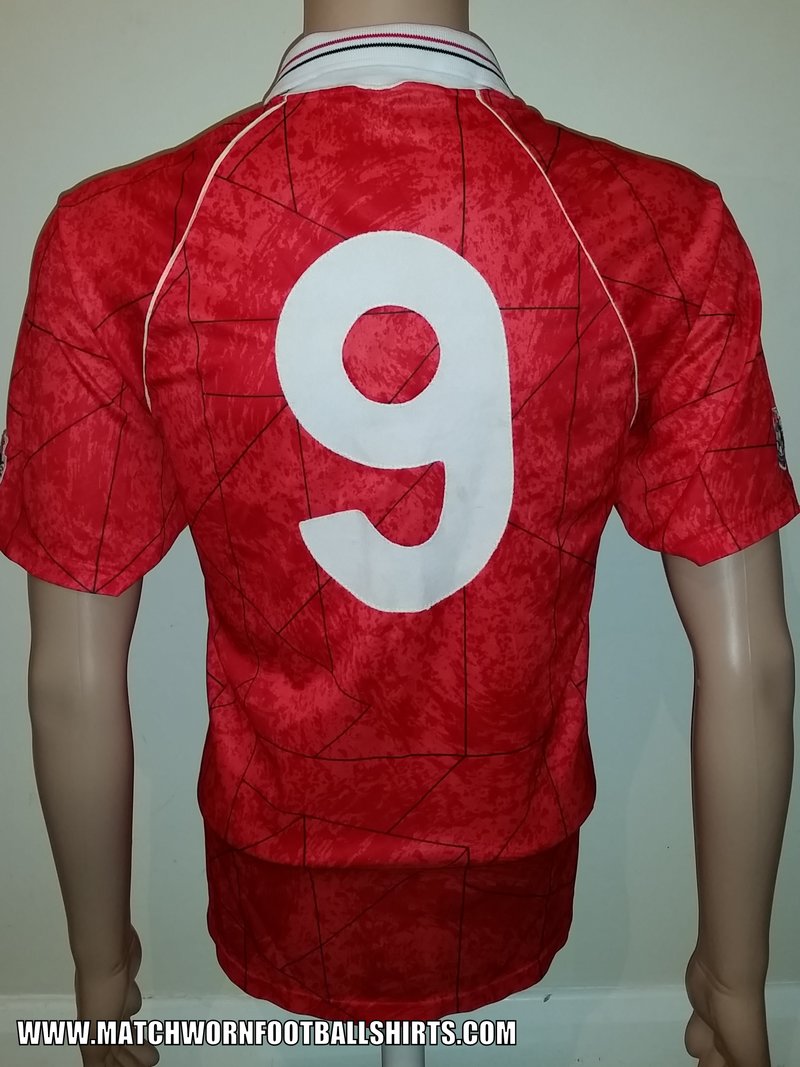 1992/93 BRISTOL CITY HOME MATCH WORN SHIRT WAYNE ALLINSON #9

SOLD 22ND

JANUARY 2018 MWFS9035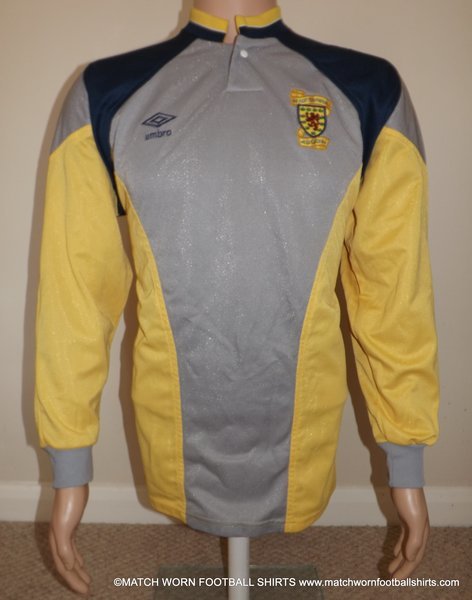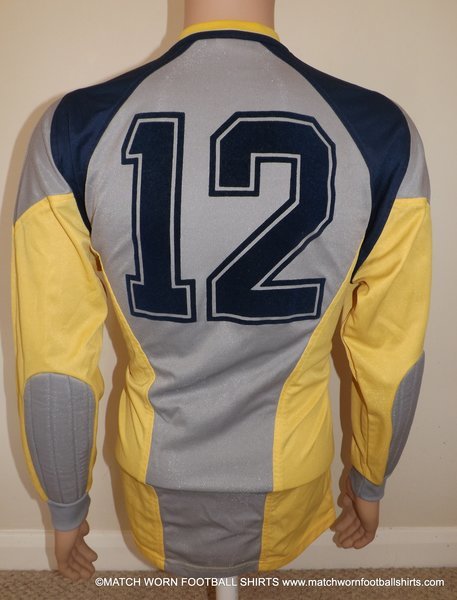 1989 SCOTLAND GOALKEEPERS MATCH WORN UMBRO SHIRT #12

SOLD 16TH

JANUARY 2018 MWFS9034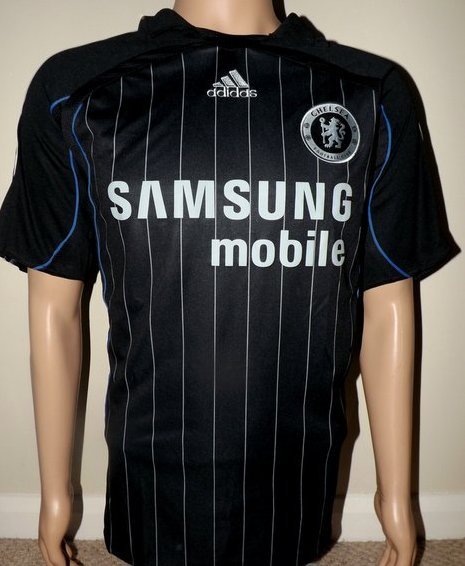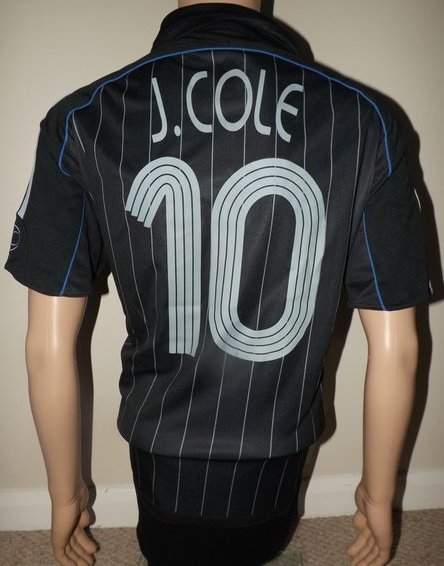 2006 CHELSEA MATCH WORN CHAMPIONS LEAGUE SHIRT COLE #10

SOLD 16TH

DECEMBER 2017 MWFS9033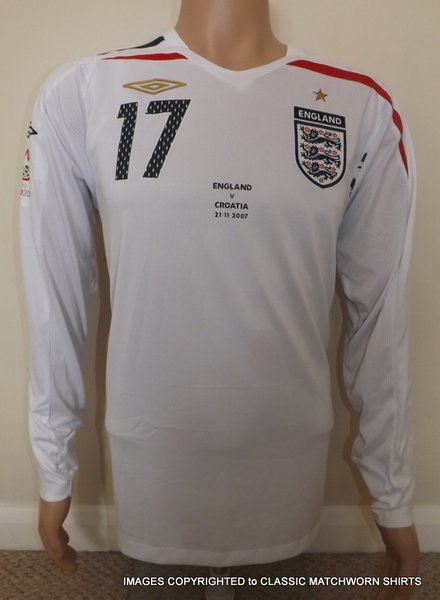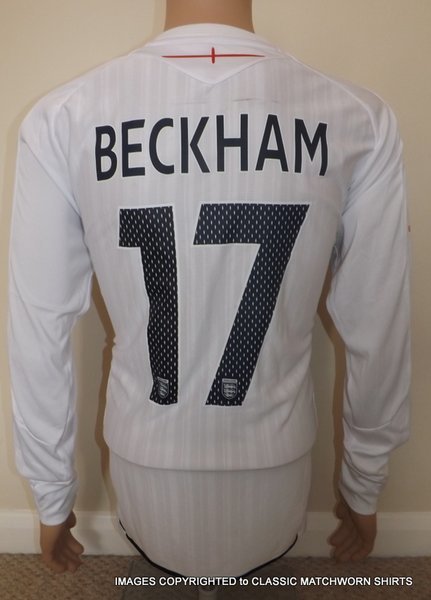 2007 ENGLAND SHIRT MATCH ISSUED TO DAVID BECKHAM V CROATIA

SOLD 14TH

DECEMBER 2017 MWFS9032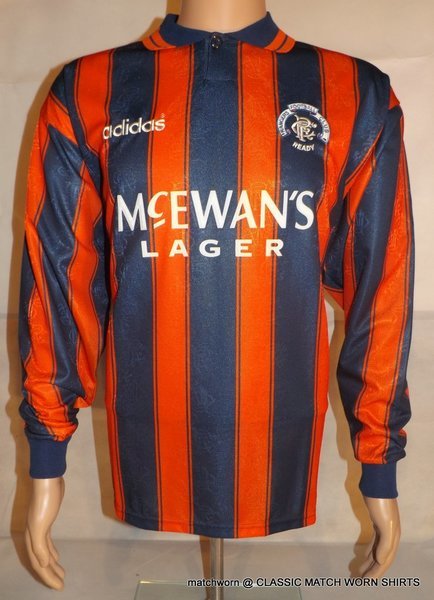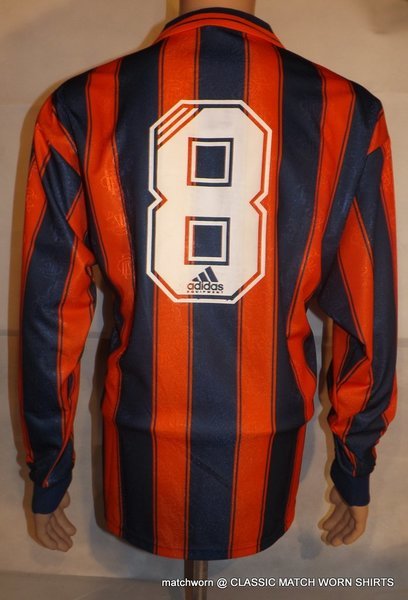 1993 GLASGOW RANGERS MATCH ISSUE ADIDAS AWAY SHIRT #8

SOLD 12TH

DECEMBER 2017 MWFS9031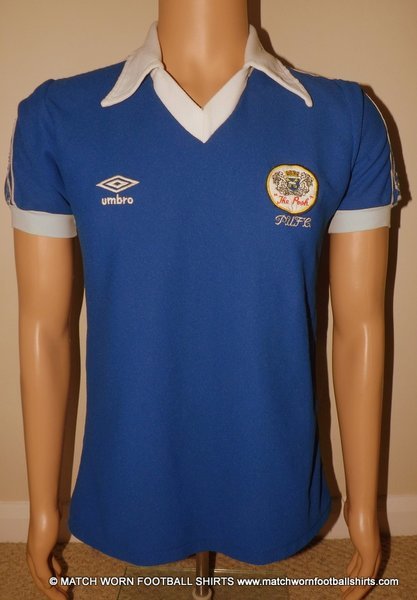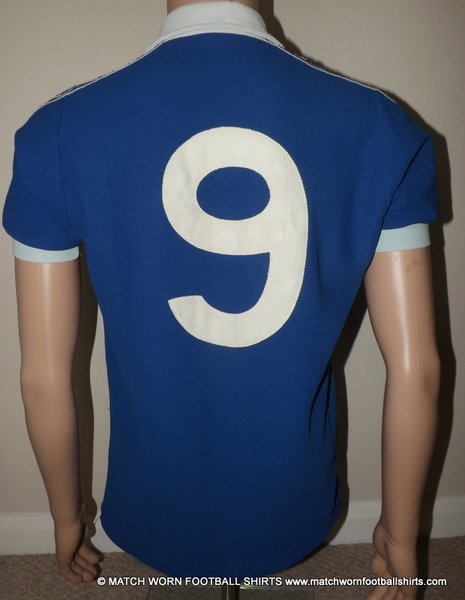 1979-81 PETERBOROUGH UNITED MATCH WORN UMBRO HOME SHIRT #9

SOLD 30TH

NOVEMBER 2017 MWFS9030


1989 CREWE ALEXANDRA MATCH WORN ADIDAS HOME SHIRT #10

SOLD 28TH

NOVEMBER 2017 MWFS9029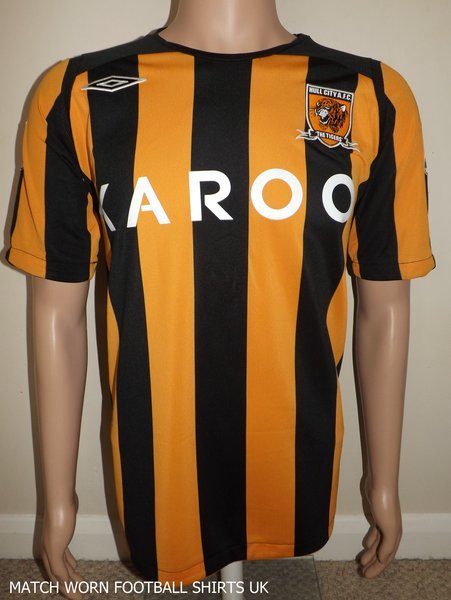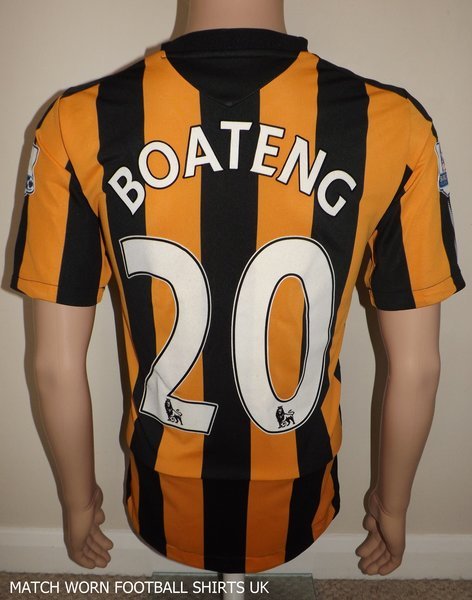 2008/09 HULL CITY MATCH WORN HOME SHIRT BOATENG #20
SOLD 26TH

NOVEMBER 2017 MWFS9028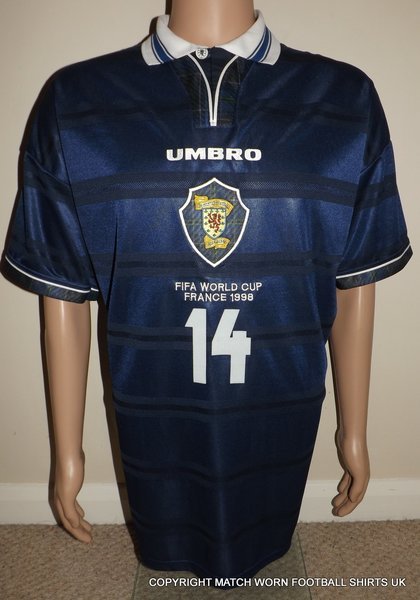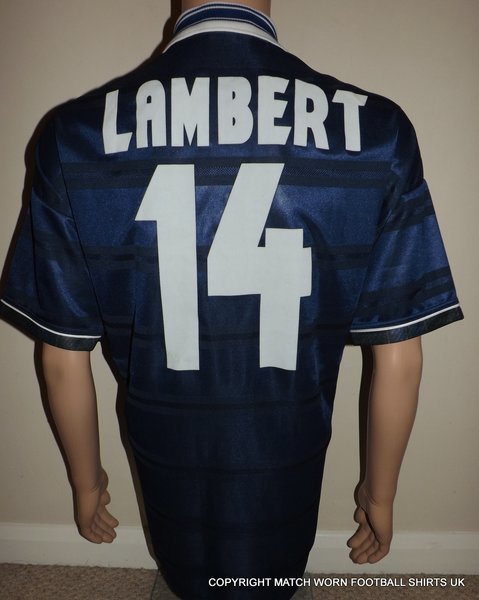 PAUL LAMBERT MATCH ISSUE SCOTLAND SHIRT WORLD CUP FRANCE 98

SOLD 24TH

NOVEMBER 2017 MWFS9027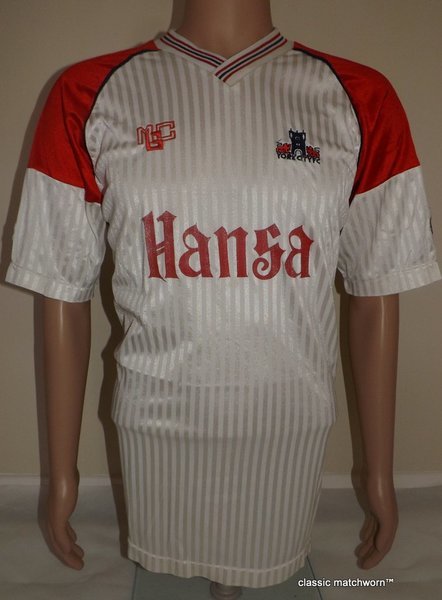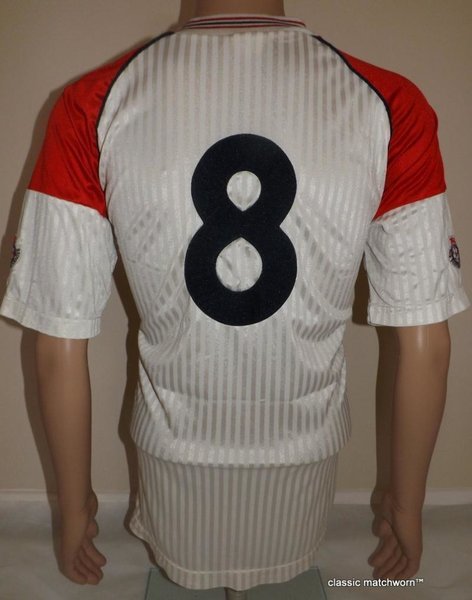 1989 YORK CITY MATCH WORN AWAY SHIRT #8

SOLD 20TH

NOVEMBER 2017 MWFS9026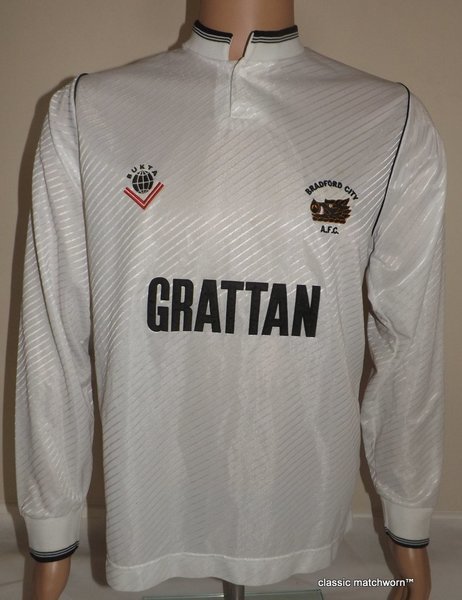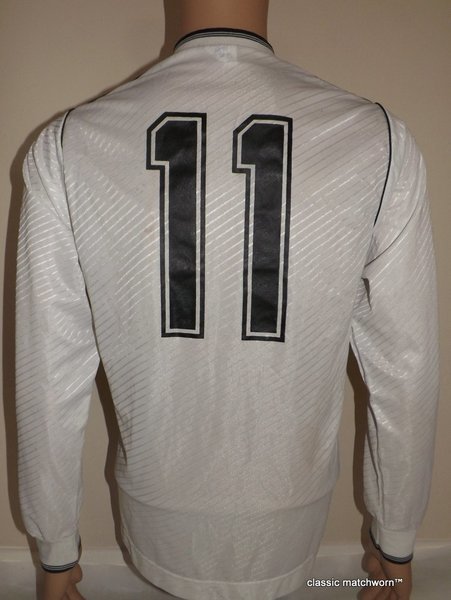 1989 BRADFORD CITY MATCHWORN BUKTA AWAY SHIRT #11

SOLD 18TH

NOVEMBER 2017 MWFS9024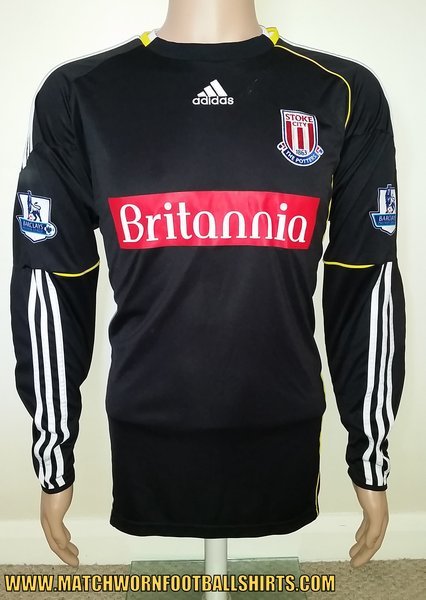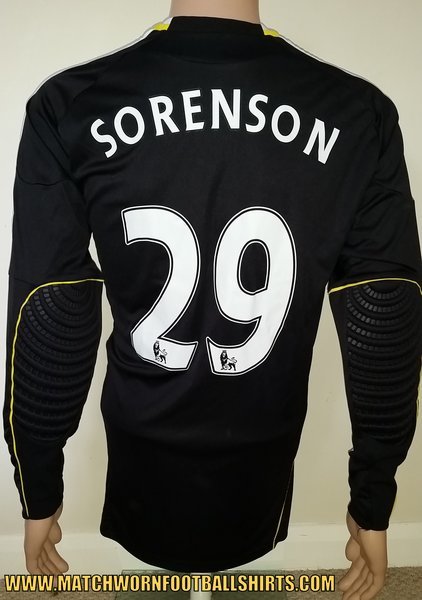 2010/11 STOKE CITY THOMAS SORENSEN MATCH ISSUE SHIRT #29

SOLD 18TH

NOVEMBER 2017 MWFS9023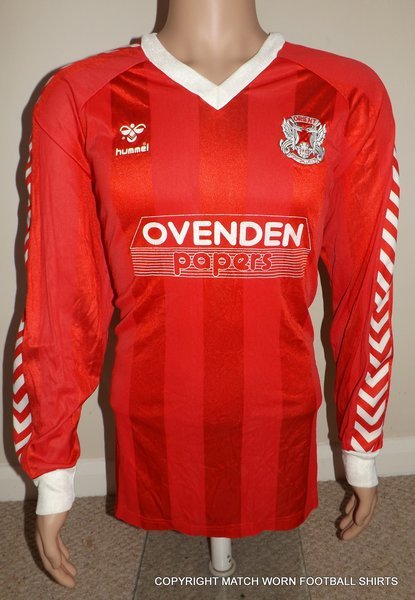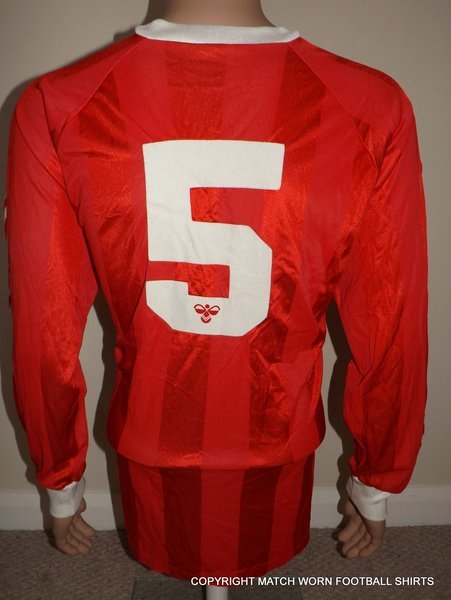 1983 ORIENT MATCH WORN HOME SHIRT HUMMEL #5 SOLD
15th NOVEMBER 2017 MWFS9022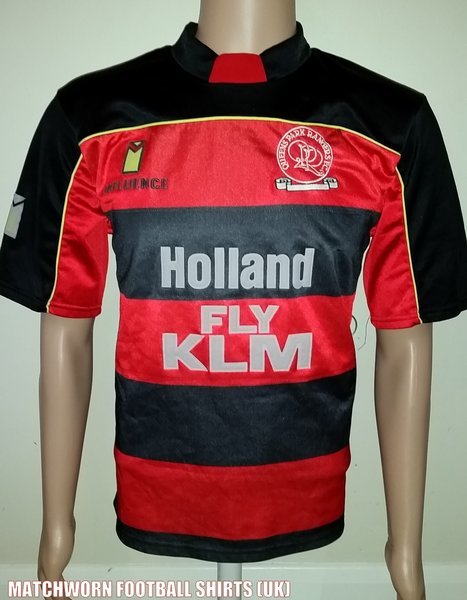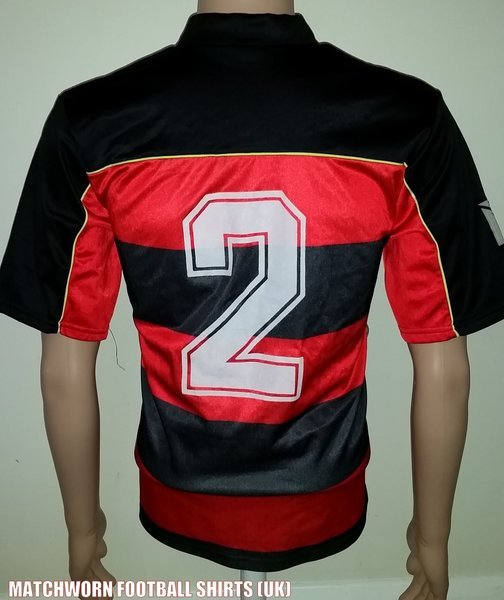 1989/90 QUEENS PARK RANGERS MATCH ISSUE AWAY SHIRT #2 SOLD
22nd OCTOBER 2017 MWFS9021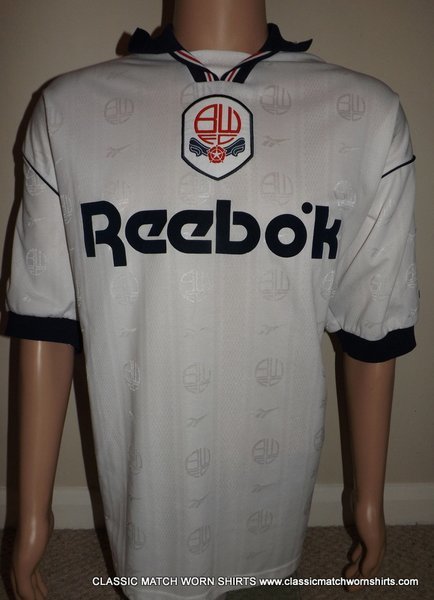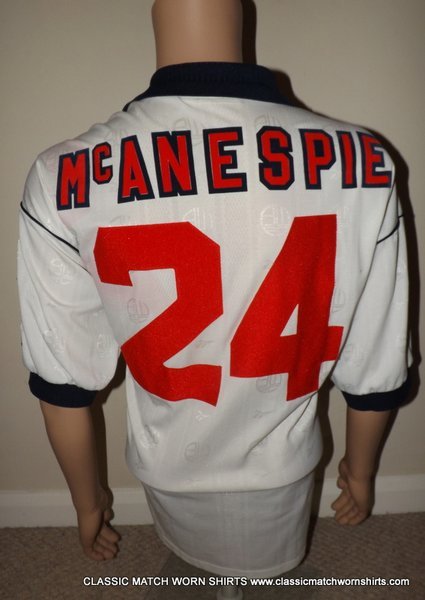 1995/96 BOLTON WANDERERS MATCH WORN SHIRT STEVE McANESPIE #24 SOLD
13TH OCTOBER 2017 MWFS9020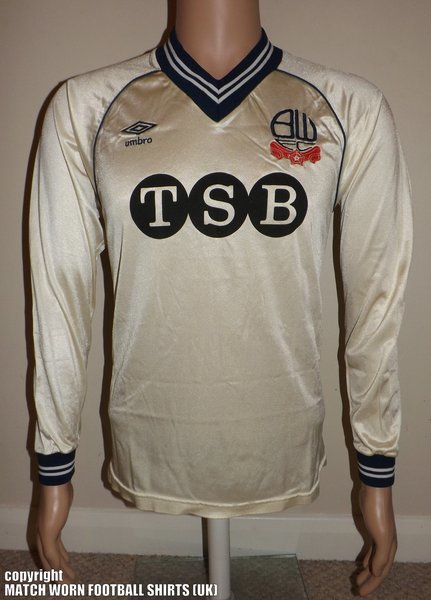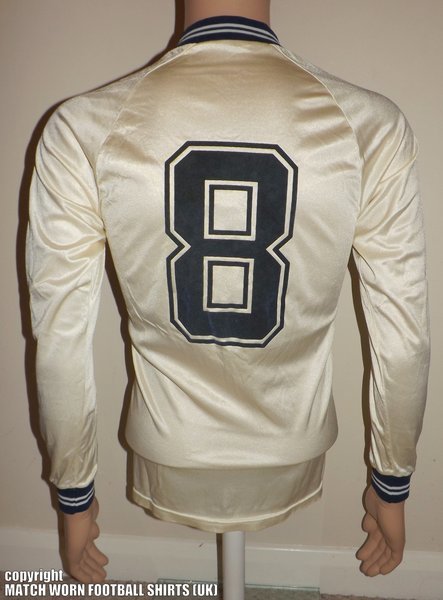 1982 BOLTON WANDERERS UMBRO MATCH WORN HOME SHIRT #8 SOLD
6TH OCTOBER 2017 MWFS9019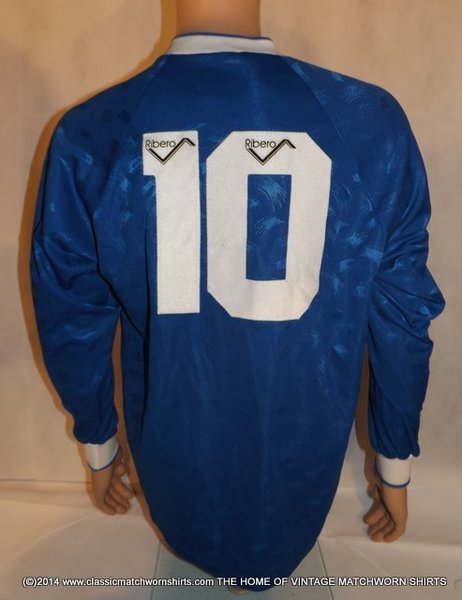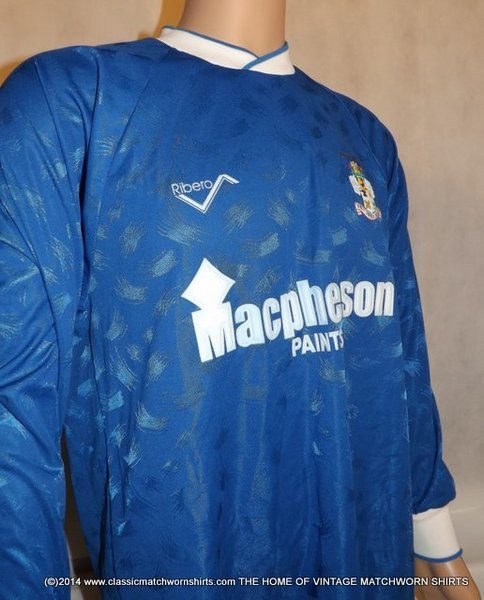 1989 BURY RIBERO MATCHWORN AWAY SHIRT #10
2nd OCTOBER 2017 MWFS9018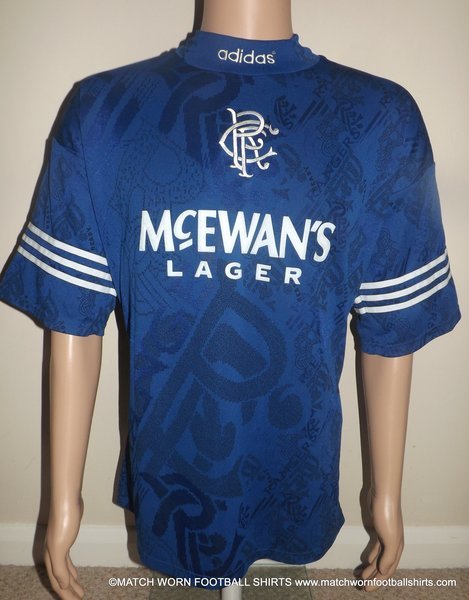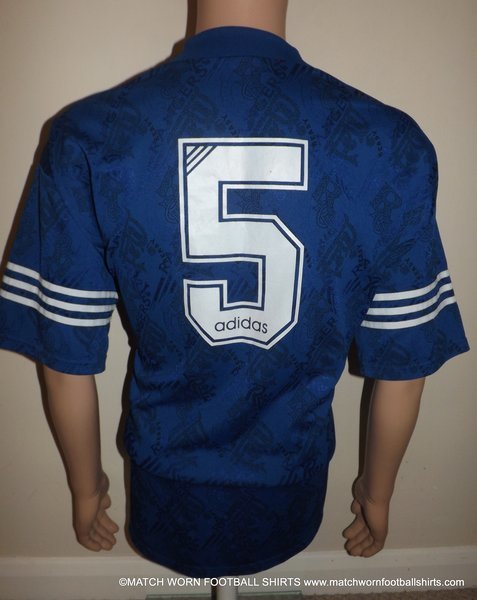 1995 GLASGOW RANGERS MATCH WORN HOME SHIRT DAVE McPHERSON #5
2nd OCTOBER 2017 MWFS9017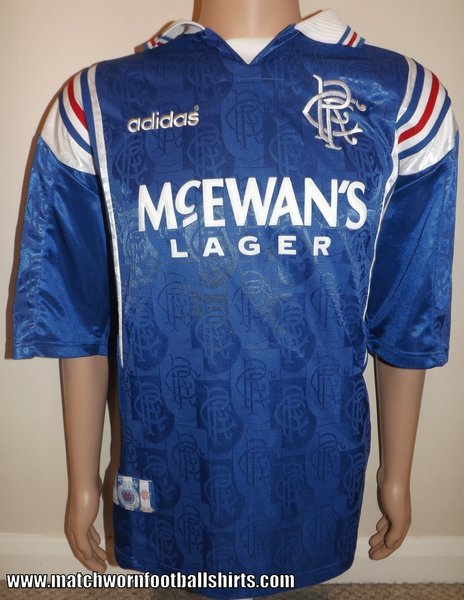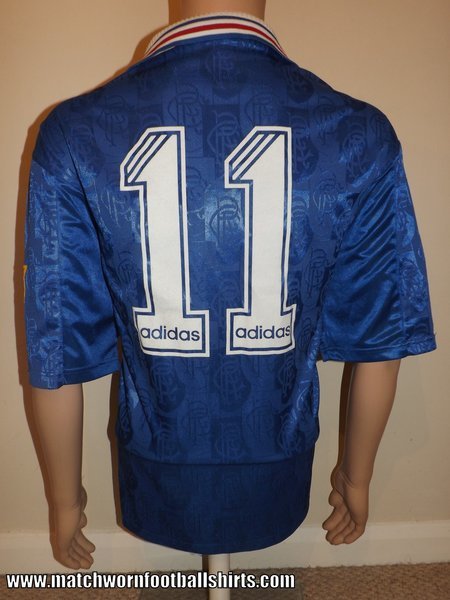 1996/97 GLASGOW RANGERS MATCH ISSUE HOME SHIRT #11
2nd OCTOBER 2017 MWFS9016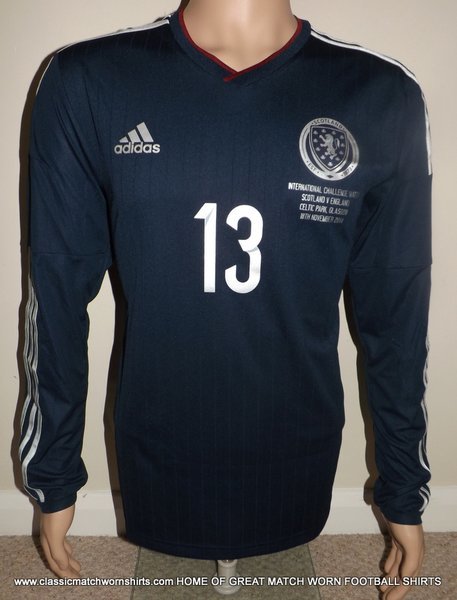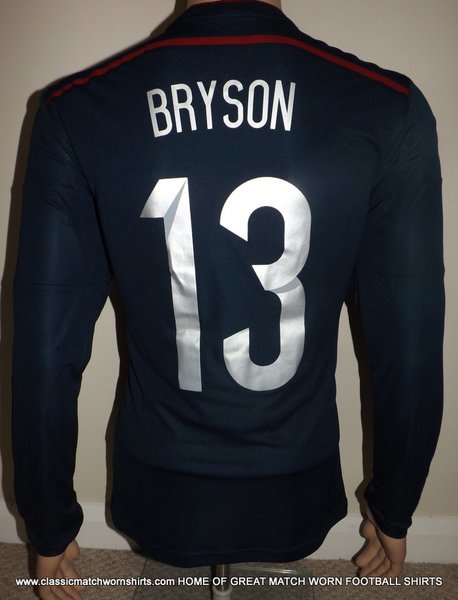 2014 SCOTLAND MATCH ISSUE V ENGLAND SHIRT ADIZERO BRYSON #13
23rd SEPTEMBER 2017 MWFS9015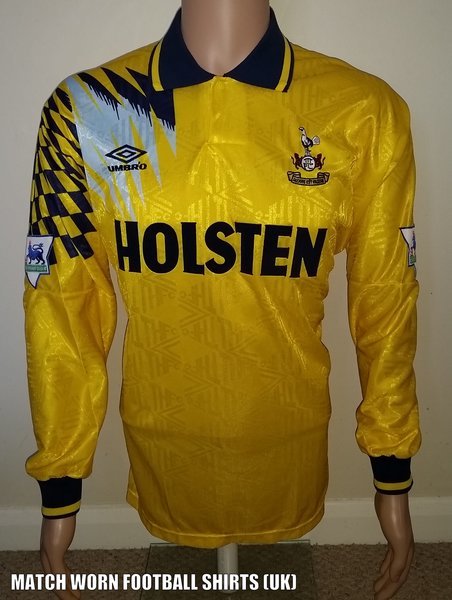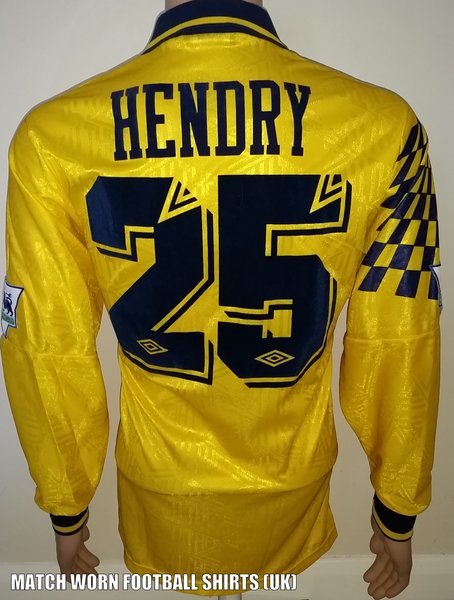 1993/94 TOTTENHAM HOTSPUR MATCH ISSUE AWAY SHIRT JOHN HENDRY #25
19th SEPTEMBER 2017 MWFS9014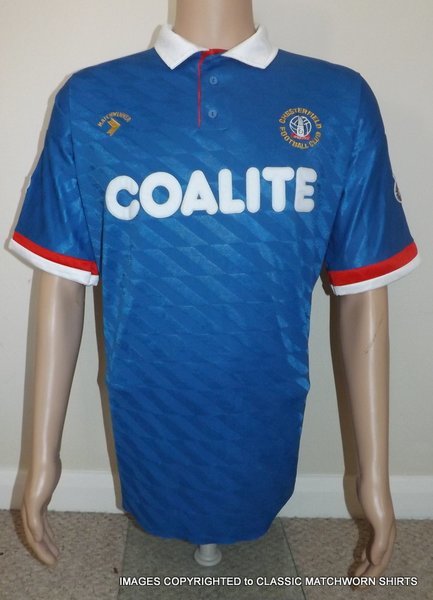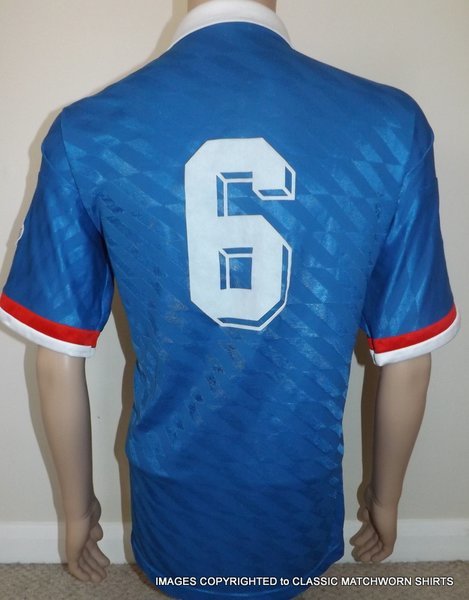 1990 CHESTERFIELD MATCH WORN HOME SHIRT #6
7th SEPTEMBER 2017 MWFS9013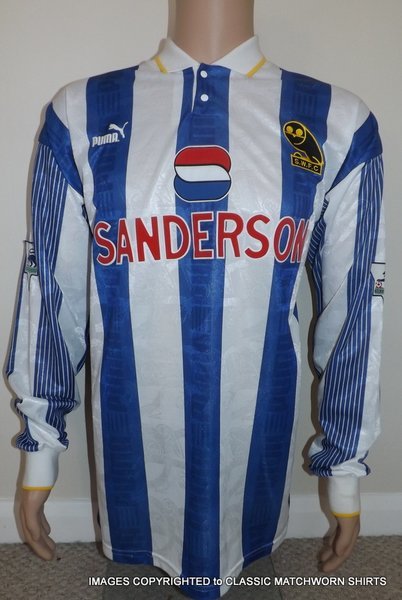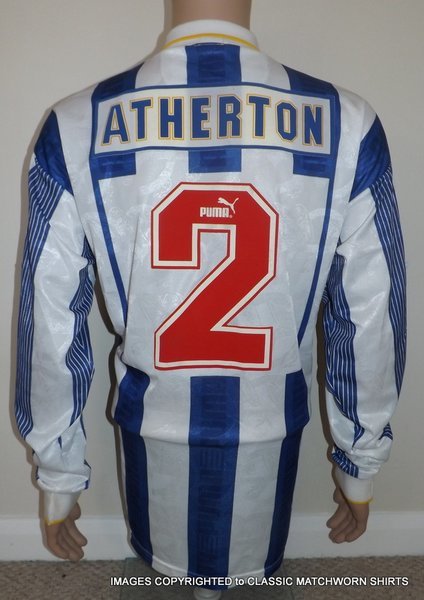 1994 SHEFFIELD WEDNESDAY MATCH WORN SHIRT ATHERTON
29th AUGUST 2017 MWFS9012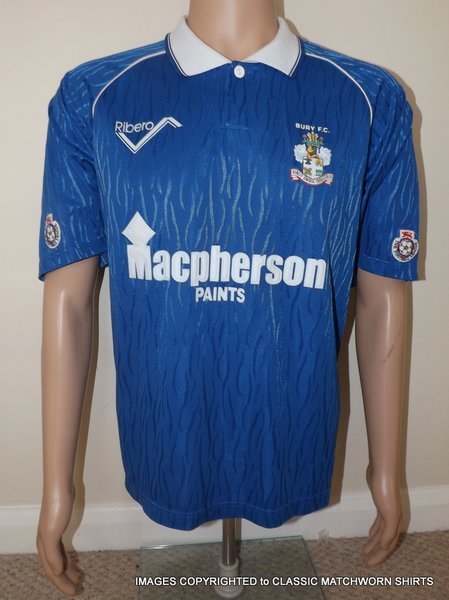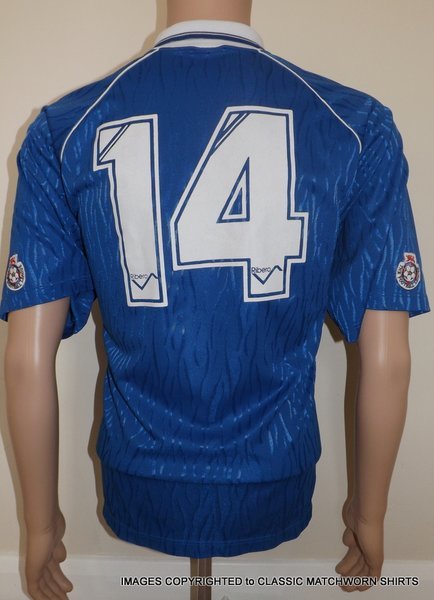 1991 BURY MATCH WORN AWAY SHIRT #14
SOLD 22nd AUGUST 2017 MWFS9011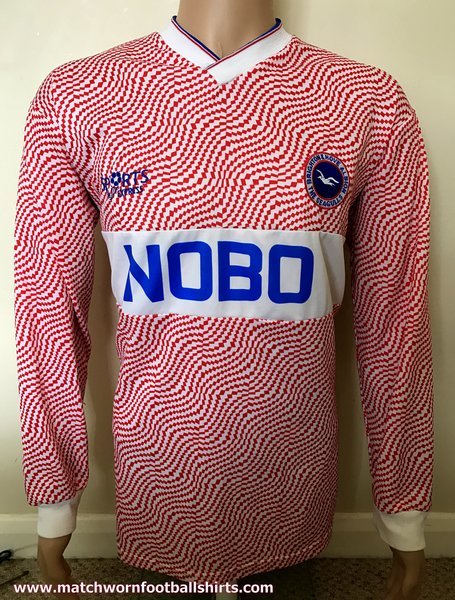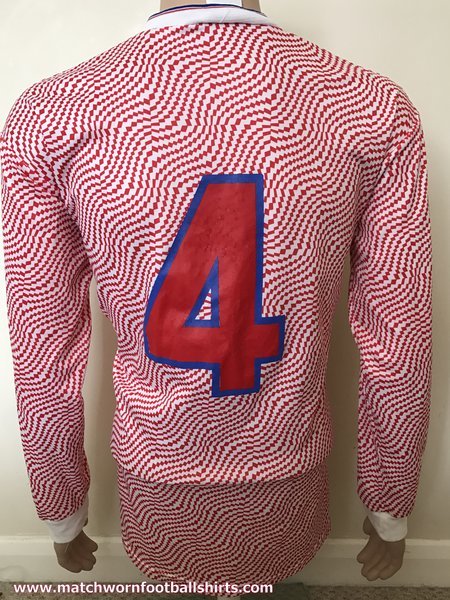 1989/90 BRIGHTON AND HOVE ALBION MATCH ISSUE AWAY SHIRT #4
SOLD 18TH AUGUST 2017 MWFS9010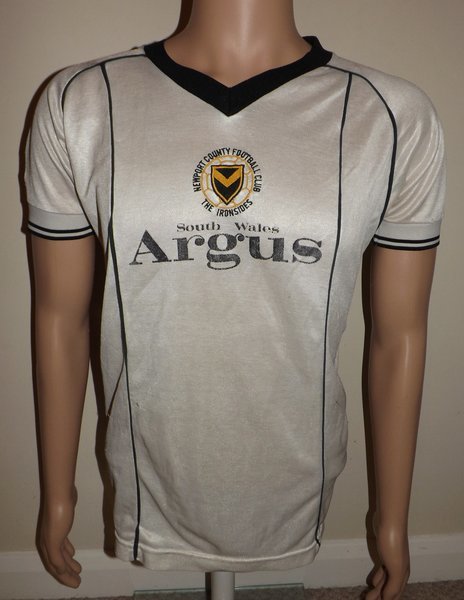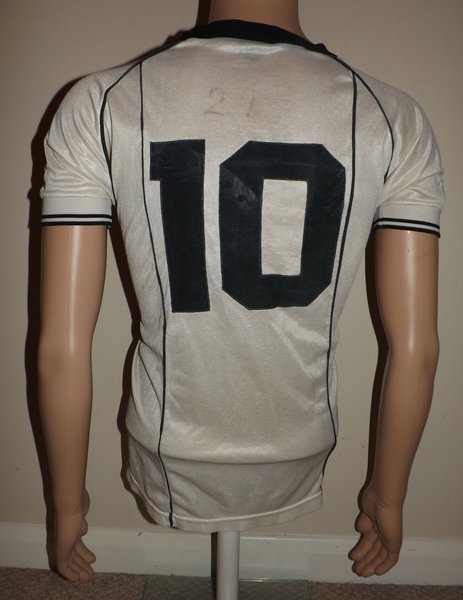 1984 NEWPORT COUNTY MATCH WORN AWAY SHIRT #10
SOLD 18TH AUGUST 2017 MWFS9009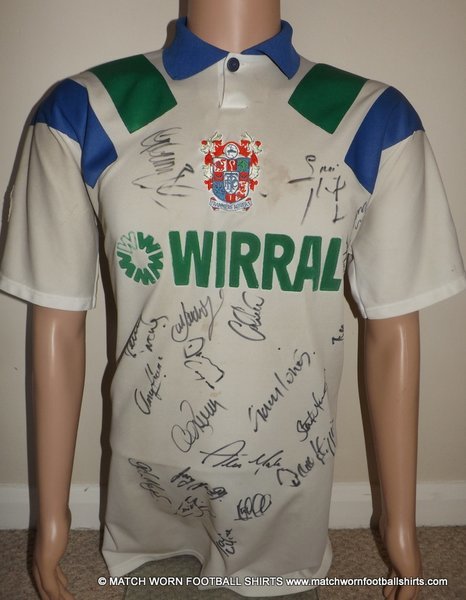 1994/95 MATCH WORN TRANMERE ROVERS SQUAD SIGNED SHIRT #14
SOLD 17TH AUGUST 2017 MWFS9008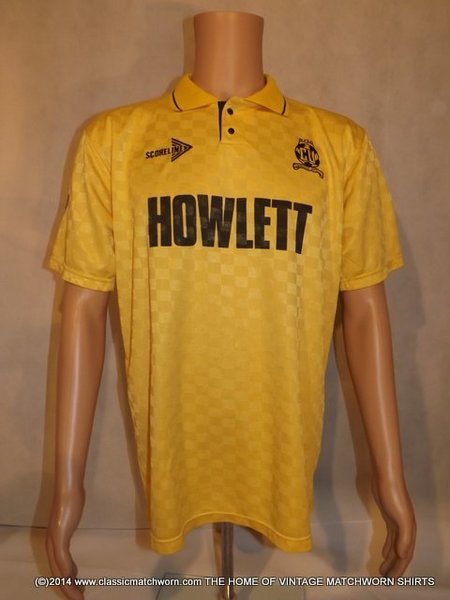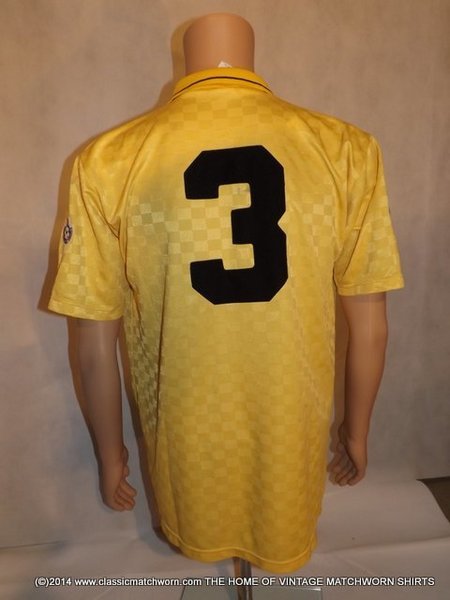 1990/91 MATCH WORN CAMBRIDGE UNITED HOME SHIRT #3 SCORELINE
SOLD 15TH AUGUST 2017 MWFS9007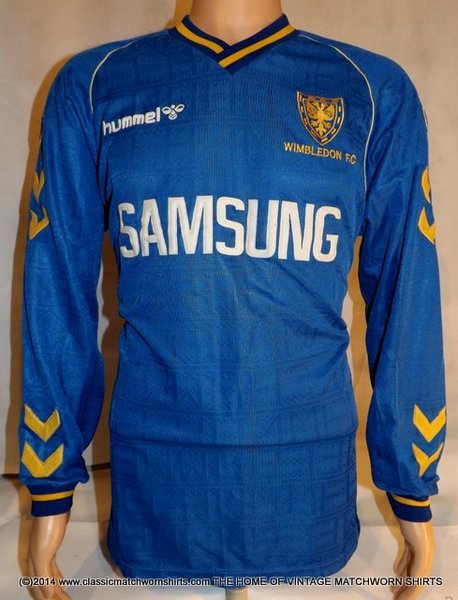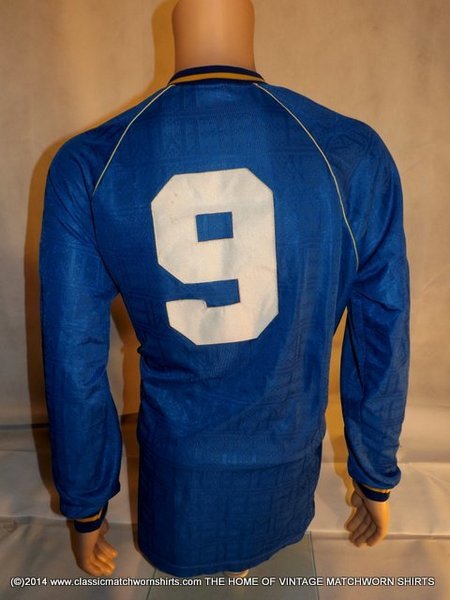 1990 WIMBLEDON HUMMEL MATCHWORN JOHN FASHANU HOME SHIRT #9
SOLD 14TH AUGUST 2017 MWFS9006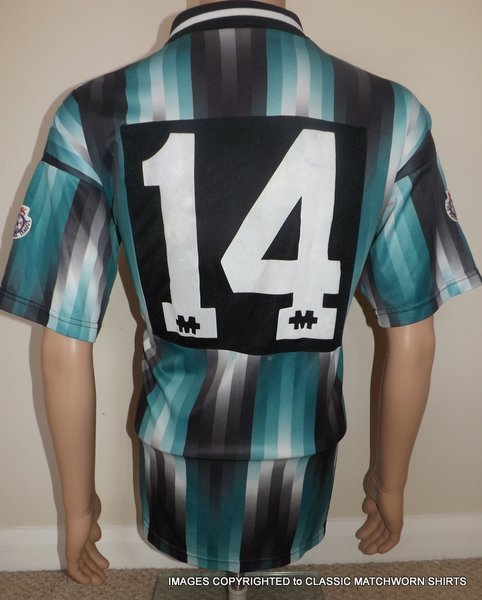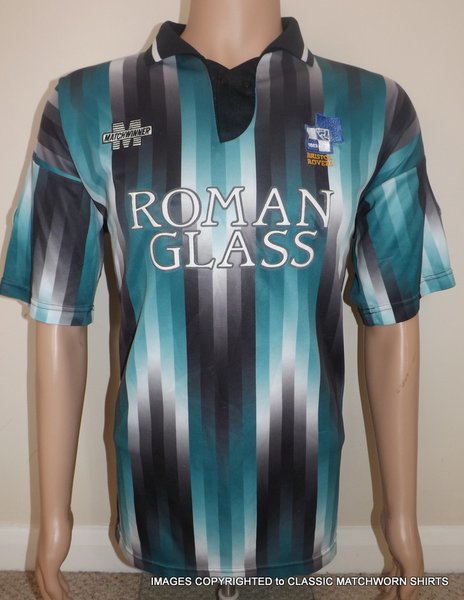 1993 BRISTOL ROVERS MATCH WORN AWAY SHIRT #14
SOLD 4TH AUGUST 2017 MWFS9005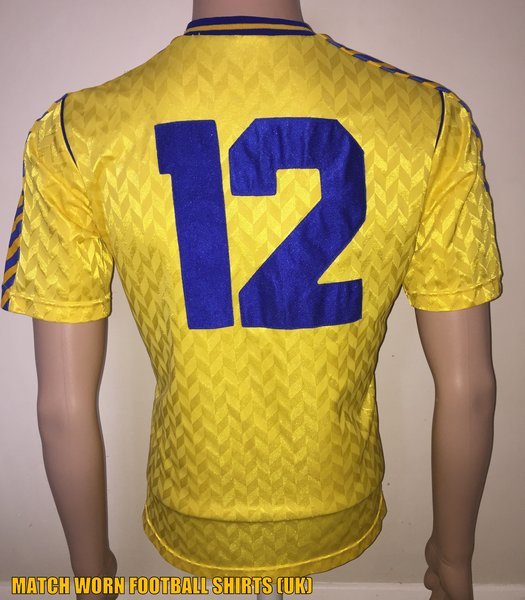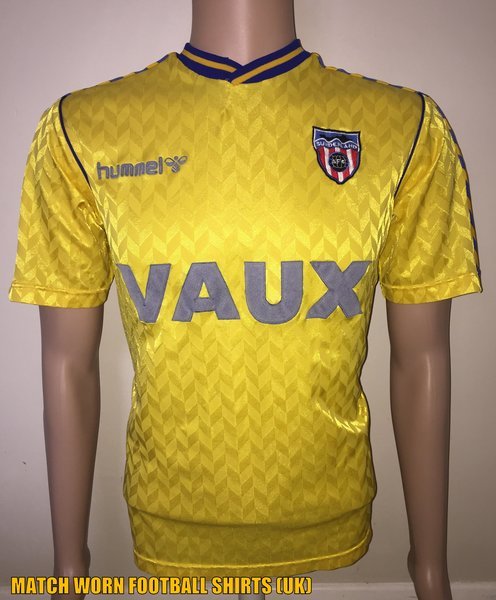 1990 SUNDERLAND MATCH WORN HUMMEL 3RD SHIRT #12
SOLD 1st AUGUST 2017 MWFS9004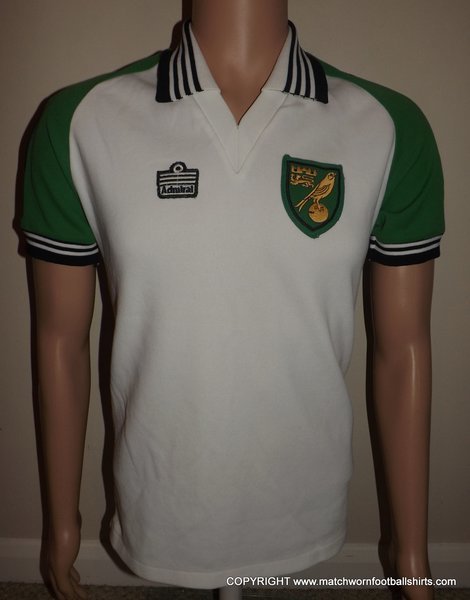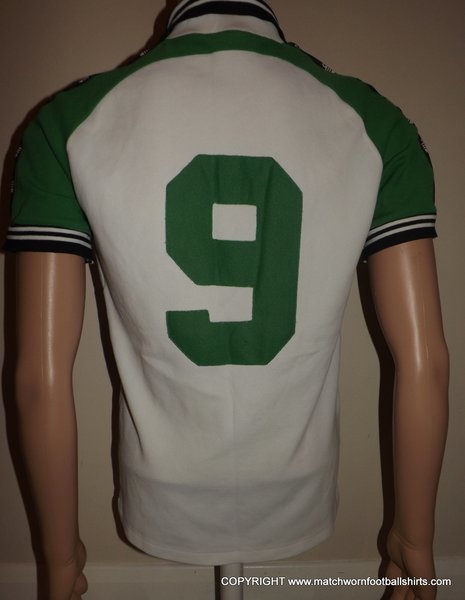 1979 NORWICH CITY AWAY MATCH WORN SHIRT ADMIRAL #9
SOLD 31ST JULY 2017 MWFS9003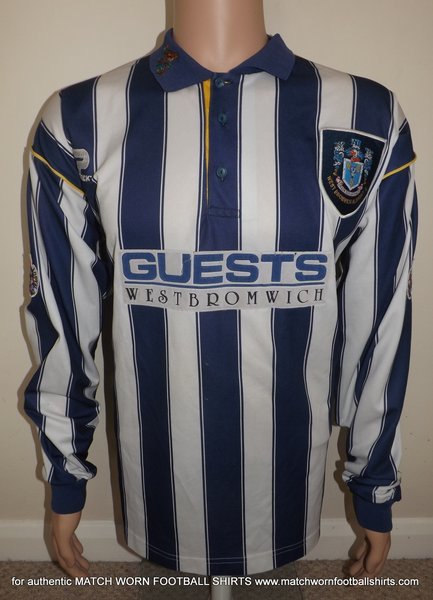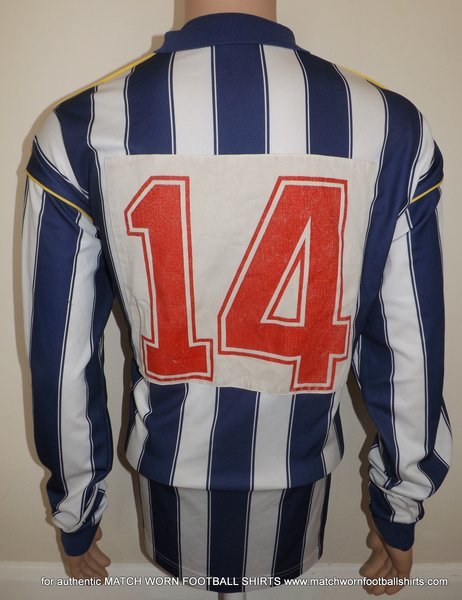 1996 WEST BROMWICH ALBION MATCH WORN #14 SHIRT SOLD 28TH JULY 2017 MWFS9001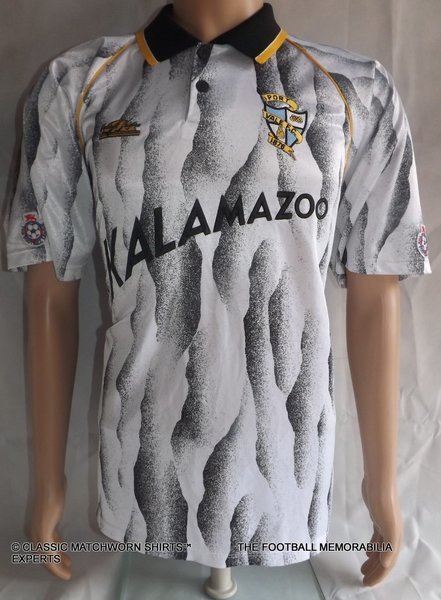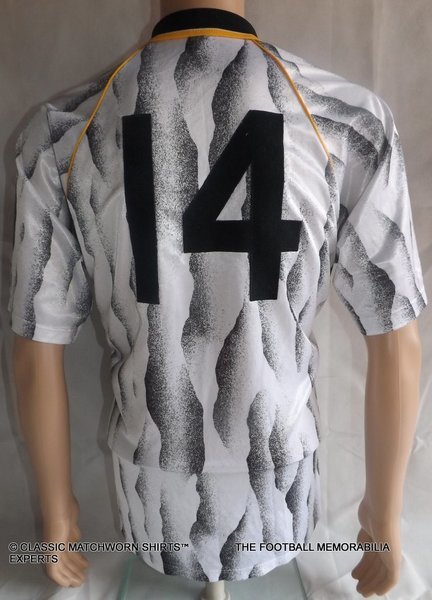 1991 PORT VALE MATCH WORN HOME SHIRT #14
SOLD 30TH JULY 2017 MWFS9002
HERE ARE SOME OF OUR PREVIOUS SALES
Shirts sales from the 23rd july 2017
will appear in legacy section above